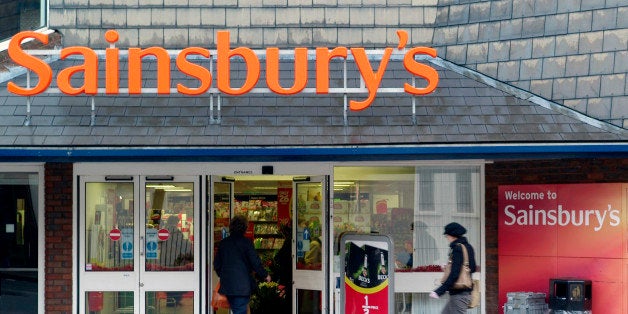 A lesbian couple in the United Kingdom was told to stop kissing at a neighborhood grocery store, and it happened on National Coming Out Day.
Annabelle Paige, a 22-year-old English literature student at Sussex University, was with her girlfriend at a Sainsbury store in Brighton on Saturday when a security guard told them to stop kissing, according to The Times of London. Apparently, another customer had complained about the display of affection, which Paige described as a "light kiss."
At first, Paige said she thought the security guard was "joking."
"She told us she was sorry to have said that, but a customer had complained, saying what we were doing was 'disgusting' and had claimed they were worried for the safety of their child so the security guard felt she had to come and say something to us," she said. "That word, disgusting, it really resonated and shook me."
"This should never have happened - it is clear that Miss Paige and her partner were not behaving inappropriately and we are very sorry that they were treated in this way," the spokesperson said in a statement sent to The Huffington Post. "We have called Miss Paige to apologize and will be making a donation to a charity of her choice."
A rep for the store was not immediately available for further comment.
Popular in the Community