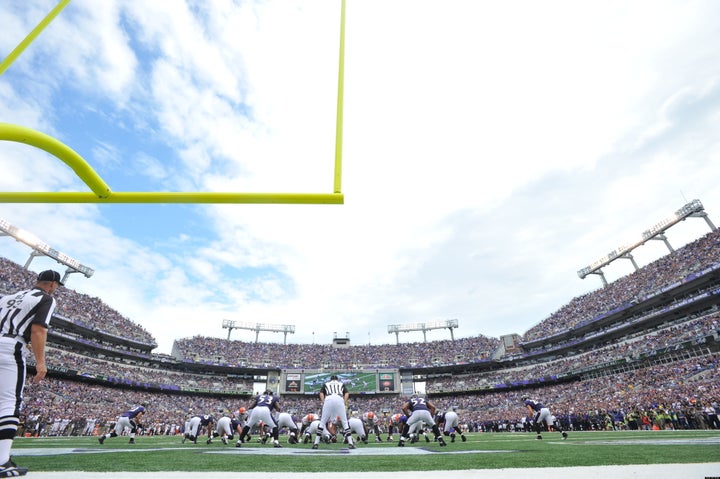 A lesbian couple was ejected from M&T Bank Stadium in Baltimore during the Week 3 game between the Ravens and Cleveland Browns on Sept. 26, according to the Washington Blade.
Mary Kate Morris and Nicole Marchetto left their seats at halftime to buy beer and fries, the Blade reports. They also grabbed a plastic cup from the counter to use for ketchup. While waiting for their orders, a security guard and a supervisor spotted them kissing.
They told the couple to stop, but they continued because "the kissing was heartfelt and decent in the real sense and was not any different from what numerous law-abiding straight couples were doing all around us," Marchetto told the blade.
The security guard asked to see their driver's licenses and then told the couple to leave the stadium. When asked why, the security guard accused the two of stealing the plastic cup and the beer they had just purchased.
A Maryland Stadium Authority media spokesperson said the ejection was a result of the stolen plastic cup from the concession stand, which was witnessed by an employee. Morris and Marchetto are considering legal action, contending that the ejection was a result of the kissing. (Check out the full story at the Washington Blade.)
Related
Popular in the Community