Carol Parker was devastated by her mother's death-- but what happened next proved just as painful to her and her partner of 20 years, Josie Martin.
Loyal members of Columban Catholic Church in Chillicothe, Missouri, for over 12 years, the couple received a phone call from the priest, Father Benjamin Kneib, after an obituary listed her as leaving behind a son, a daughter, and her daughter's partner. Kneib informed them that they would not be able to take communion at the Dec. 30 funeral, reports the St. Joseph News-Press.
"It was a shock to hear him say that," Parker said to the News-Press. "I never expected that, especially at my mother's funeral."
Parker told Fox 4 News that she had been highly involved in the church since 2001, serving as a lector, cantor, and choir singer. In spite of all that, Kneib called her on "the day of the rosary and said he wouldn't be able to give us communion because of our same-sex relationship."
Parker and Martin expressed their sadness that Kneib would choose to compound their grief by preventing them from participating fully in the funeral. "It was very important to me, my last opportunity to worship here at the church with her," Parker said to Fox. In a show of solidarity, most attending the funeral chose not to take communion, she told the News-Press.
Kneib was ordained in May of 2012, according to The Catholic Key. The News-Press described him as being new to the parish. He declined to comment to Fox and the News-Press.
Kneib apologized to Parker for taking action at the time of her mother's funeral, and sent her a follow-up letter in which he further explained his decision, according to a press release from PROMO, a Kansas City-based LGBT advocacy group. It said that "having a same-sex attraction is not sinful in and of itself ... it is only when a person moves from attraction to willfully acting upon it that the situation becomes a sinful matter."
Sadly, this isn't the first time a person has been denied communion at a relative's funeral. At the 2012 burial service of Barbara Johnson's mother in Washington, D.C., Rev. Marcel Guarzino blocked the Communion cup with his hand and called her a sinner in front of the church, due to her same-sex marriage, reports USA Today.
The couple has found a new church to attend, one hour away. Parker said to Fox, "My faith is strong enough that I wasn't going to let this deter me to go to church."
"We're all God's children, and we have every right to receive Communion," Parker told the News-Press. "Even the pope has said, 'Who am I to judge?'"
The Huffington Post was unable to reach Parker and Martin for comment.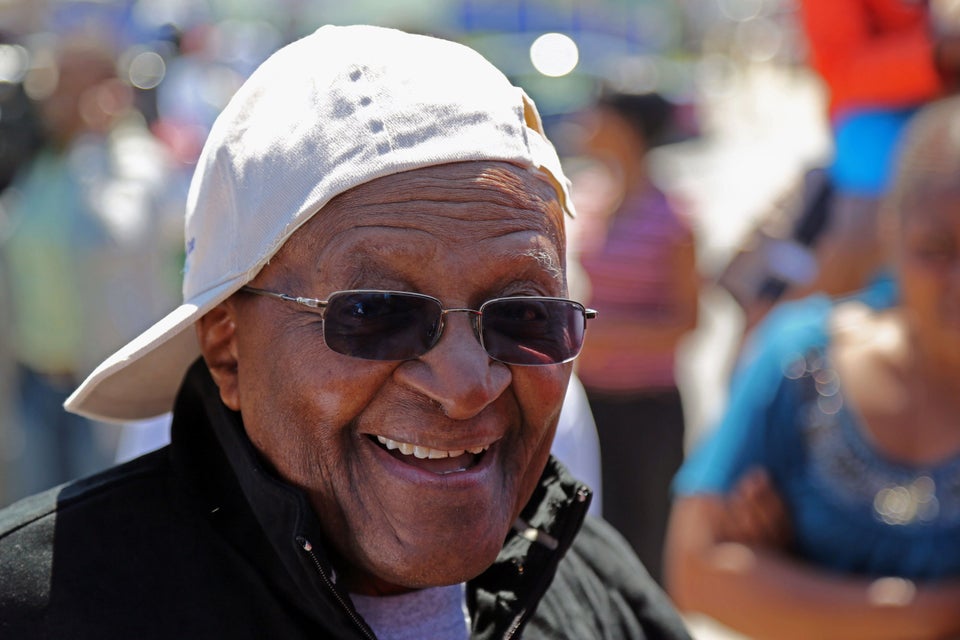 Statements On LGBT People From Faith Leaders