Attention queer women: there may very soon be emojis -- like a fish taco, a turkey baster and a U-Haul moving truck -- just for you!
From designer Kimberly Linn comes a series of humorous emojis intended to be used by women who have sex with women. While not necessarily available on a smartphone -- yet -- Linn is currently showcasing her work through the Instagram page lesbianemojis.
The designer plans on soon making these emojis available in prints and, who knows, maybe your smartphone provider will pick them up one day! The Huffington Post chatted with Linn this week about her work.
The Huffington Post: Why did you decide to design these emojis?Kimberly Linn: Basically how it all came about was my friend Katie and I were drinking wine one night on my front porch and talking about some lesbian stereotypes we've all fallen into. I was looking down at my phone looking at my "recently used emojis" and realized I only use emojis that can be interpreted in gay ways. She and I started spitballing emojis that could be released that were only for lesbians. We wrote out a list of about 100 of them and I started designing them. I'm an art director at an ad agency and she's a writer/actor and we both are always looking for side projects that feel pure and not so commercial. It's still in its infancy but we plan on rolling new ones out at least once a week.
Emojis are becoming increasingly culturally relevant -- why is it important to have emojis specifically for the lesbian community?Lesbians, like anyone else, like to see a part of their world and identity reflected back at them. It's not just "emojis for lesbians" but emojis that represent lesbians. Making that iconic expression not only allows a sense of community but also gives a humorous insight to others about our lives. I remember when I was coming out, I definitely felt alone. I was slightly tomboyish and I didn't have a sense of belonging. Only at 22 did I finally make my first gay friends. Suddenly my love of plaid was shared. My penchant for moto boots versus ballerina flats was understood. And I wasn't too tomboyish or too anything. I was perfectly me.
Are these emojis mostly meant to be humorous? Why did you decide on these specific designs?These emojis are completely meant to be humorous. I would hope that nobody would be offended by them, but you never know what will set people off. If you stop inside [Los Angeles gay bar] the Abbey on a Wednesday I guarantee you will encounter half of these emojis: a snapback with the word "Boi," lots of Chucks, at least 10 lesbians smoking Parliaments on the patio, a couple bow ties and me in a fancy blazer. My favorites are definitely the U-haul truck (which was appropriately numbered two because of that joke, "what does a lesbian bring on the second date...a U-haul") and the Home Depot. We're an efficient handy group of people. And how we decided on the specific design was that we basically wrote out a list of 100 or so and I began just designing the ones that felt like would be the easiest ways for people to understand what this project is all about and where we were headed with it.
SheWired noted that you will be making prints of these emojis. When will they be available?Katie and I plan on getting a site up pretty soon where people can buy prints. I want people to be able to hang one up at their office desk or wherever when they find one that resonates with them. And I'd definitely like to make them available as greeting cards.
Head here to visit the Lesbian Emoji Instagram page.
Before You Go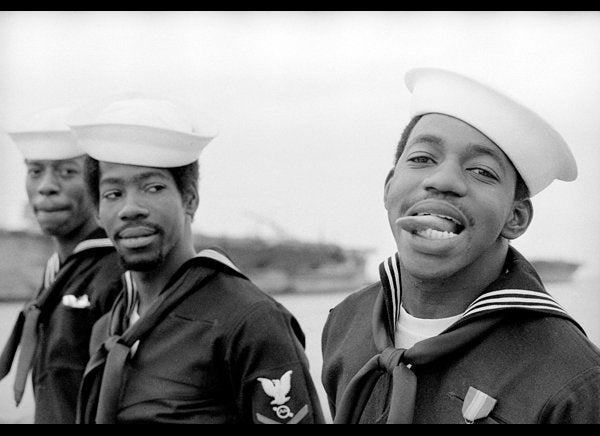 LGBT Artists We Love
Popular in the Community