Seattle pastors Rev. Dr. Joanne Brown and Rev. Christie Newbill celebrated their marriage on December 7 at Tibbetts United Methodist Church, though they now may face disciplinary action from the United Methodist Church. Rev. Patricia Simpson, the United Methodist Seattle District Superintendent officiated the ceremony, though she may also face consequences from the Church.
"I never considered this as (a statement) against The United Methodist Church," Newbill told United Methodist News Service. "Our marriage is our statement for declaring to our friends and family, in the presence of God, our love and commitment for one another."
"For a couple who wants to be married in their church. I believe it was a faithful decision," Simpson told King 5 News. "I also hope the day will come soon when the United Methodist Church will let go of this prohibition."
Joanne has been the pastor of Tibetts United Methodist church for the past seven years, and is a longtime adjunct professor at Seattle Univeristy's School of Theology and Ministry. Newbill has been the pastor of Woodland Park United Methodist Church since July, according to UMC Connections. Both of their congregations have voted to host any wedding that's legal under Washington state law, which recognized same-sex marriage in 2012.
However, there are members of the United Methodist Church who are pushing for reform. Over 1,500 clergy have signed statements of their willingness to marry gay couples. Regional council rulings say that the Book of Discipline is inconsistent since it "calls Methodists to minster to all people yet bans clergy from officiating at same-sex ceremonies," noted Matt Berryman, executive director of Reconciling Ministries Network.
Brown told King 5 that she would not resign, and that the United Methodist Church had taught her "That the Gospel is a gospel of radical love and liberation. That was the main teaching of Jesus."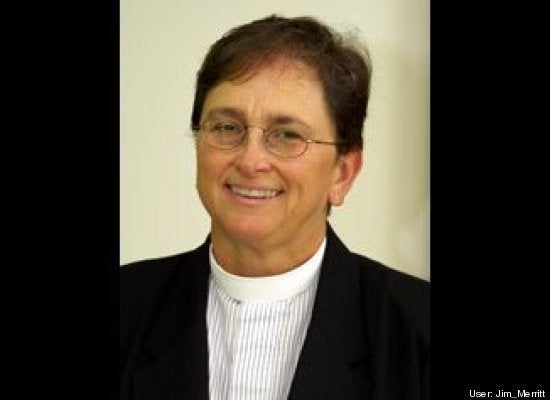 Most Inspiring LGBT Religious Leaders