Over the weekend, Meg Owen posted this photo to Reddit, along with the caption, "A nontraditional baby announcement for a nontraditional family."
The image shows Meg and her wife Becca, both wearing t-shirts to share their news. "We've been so lucky to have such loving and supportive friends and family around our marriage and also this process," Meg told The Huffington Post. "So we just wanted a fun way to tell our loved ones that we're starting a family."
Becca conceived via IUI and is due in July, Meg explained, adding, "Our friends and family are beyond excited. We've seen a lot of tears and hugs. This kid is going to have two very loving grandmas."
Though the Internet reaction has been "overwhelming" and not always positive, Meg said she and Becca have received "some really lovely messages and comments" from online strangers. "It's really sparked some interesting and sometimes controversial conversations about what love, equality and family is or can be in 2015."
And ultimately, the Owens hope their viral photo helps to normalize the kind of family they're creating. "While the picture is humorous in tone, I hope people see that this is really all about love," Meg said. "I hope people see that this is normal and beautiful."
Congratulations mommies-to-be!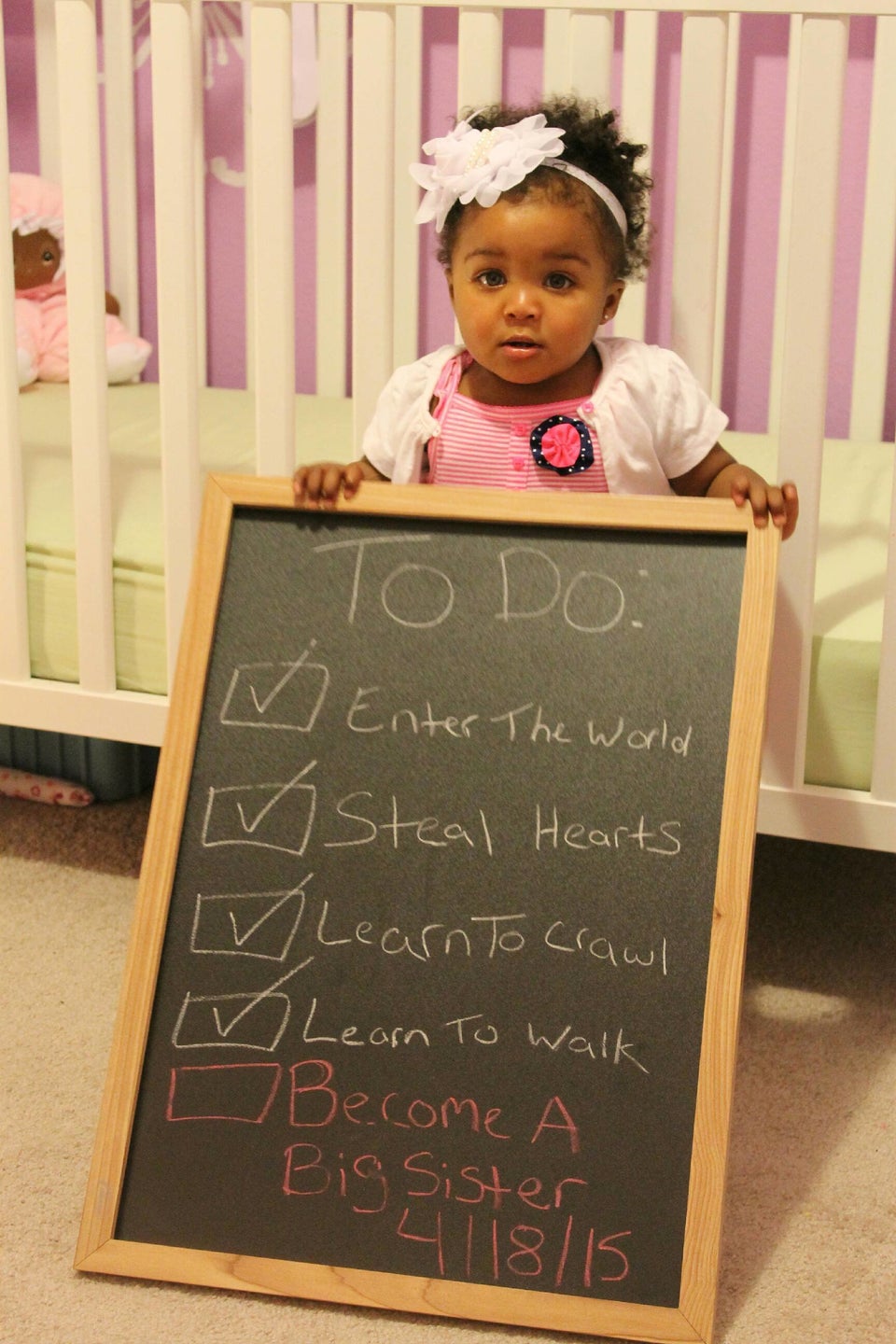 Creative Pregnancy Announcements
Popular in the Community