When televised dating show Love Connection returns this summer on Fox, it brings an updated format and new, queer-friendly twists. In addition to Emmy-winning, out host Andy Cohen, who now helms the reformated one-hour classic, it will feature its first LGBT contestants.
"We're so diverse, it's important to represent everybody, which is hard to do unless we have more and more and more visibility," said Liz Baxter, who July 27 becomes the only lesbian seeking romance in Love Connection history.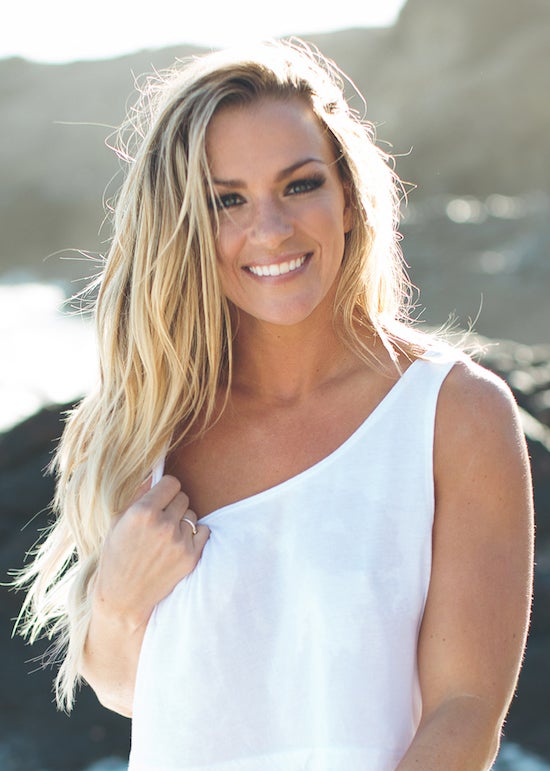 Though she initially declined to be showcased on the rebooted favorite, Baxter reconsidered when she realized Cohen was now associated with the program ― and she could become a television first. The long-running series, which partners hopeful singles with three possible dates seeking a "Love Connection," has never included same-sex contestants in more than a thousand episodes.
"When I found out they were only going to do one lesbian episode, and it was going to be on network TV, I changed my mind," Baxter told popular Party Foul Radio with Pollo & Pearl. "I decided to take one for the team and represent well."
Baxter, a 32-year-old medical field representative originally from Indiana and currently residing in Los Angeles, was contacted about the opportunity by "a friend of a friend." After learning only one of 30 total dating scenarios shown on the returning Fox series would include all women ― with a second focused on gay men ― she signed on.
"Lesbians, in general, aren't portrayed that much in the media, especially on network television," she told Podomatic's No. 1 LGBTQ Podcast. As a result, and despite knowing she is only "one flavor of lesbian," the pretty blonde agreed.
According to Baxter, she has dated "so many different kinds of girls," she gave free range other than age ― "I didn't want anybody that was super young or super old," she said ― on who she would go out with on the show. As it turned out, she was paired with three "drop-dead gorgeous" women, all "very smart."
"There are all different kinds of lesbians, different races, butch girls," Baxter stated . "I can't possibly represent all of them, but I definitely think they chose what they believe would go over better on network television, especially on Fox."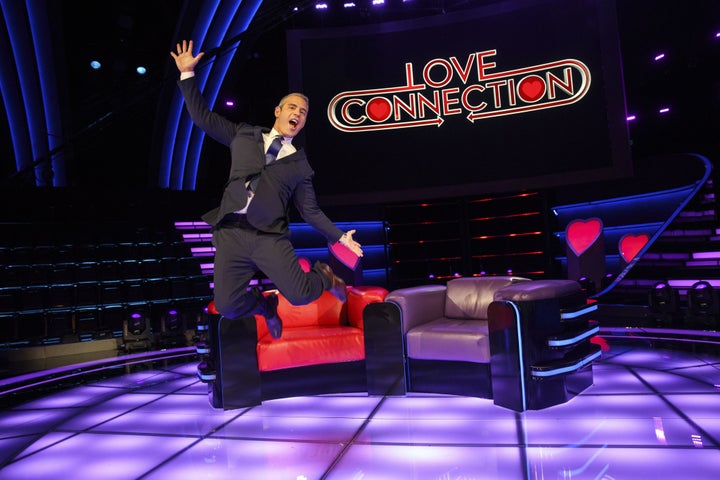 Baxter intimated the chosen four decidedly felt pressure to reflect the diversity of lesbians everywhere to viewers. In a pleasant turn, not all contestants were Caucasian, and she feels all will prove very "relatable" for viewers.
"All we can do is be ourselves, know we represent one part of the community, and hope that is received well," she said.
The beauty says Cohen, who succeeds previous hosts such as series originator Chuck Woolery, helped make the experience extra special. Initially nervous to meet the Watch What Happens Live personality -- "He's super famous now," she pointed out -- the out celebrity put her at ease with his "very emotional" response to what the episode represents for the LGBTQ community.
"We were filming [Love Connection's] first gay episode when I sat there with him," Baxter shared, "So he took a moment at the beginning of the show to acknowledge that and say he was so proud to know we would be making history. I was so touched."
Though audiences will have to wait until July 27 to see if Baxter found her "love connection," the foray into television has already changed her life. After shooting the series, she was "inspired by the show" to open up about her personal life experiences.
"I was always kind of a writer, but I never really shared, because I thought I had nothing to say," said Baxter, who recently launched YourFriendlyNeighborhoodLesbian.com, a blog about life in LA and issues faced by the lesbian community.
"It's called that because that's why I think they chose me," she concluded, "I'm just your friendly neighborhood lesbian that I think anyone can relate to."
Watch Liz Baxter become the first lesbian contestant in Love Connection history on July 27, 9pm, on Fox.
LISTEN: Liz Shares Her Experience on TV's Love Connection with Party Foul Radio.
Popular in the Community