 Philadelphia Eagles running back LeSean McCoy has been sued for assault by a woman he was allegedly roughhousing with on a party bus last year.
The plaintiff, who is using the name "Mary Roe," filed a lawsuit against McCoy, his bodyguard and Premier Luxury Rentals in a Philadelphia court on May 10, according to TMZ. In the suit, she claims she was on a party bus en route from Philadelphia to New York City with the football player on Dec. 18, 2012, when she was assaulted and then left along the New Jersey Turnpike.
"McCoy and some of the male guests began to spray the female guests, including the plaintiff, with water," the complaint states, according to Courthouse News. "When plaintiff protested, McCoy directed Big John to 'get her.' Big John and/or McCoy then struck plaintiff in the face, causing her to fall to the ground, physically restrained her while she was lying on the ground, poured a beverage onto her hair, clothes, and body, and forcibly dragged and pushed her. McCoy ordered the driver to stop on the side of the highway, and after the driver did so, both Big John and McCoy then forcibly ejected plaintiff from the bus."
Others reportedly complained that Roe had been kicked off, so McCoy and his camp brought her back onto the bus only to drop her off at a rest stop after she had called the cops. She is now seeking $50,000 in damages for assault and battery, intentional infliction of emotional distress, false imprisonment and negligence.
Related
Before You Go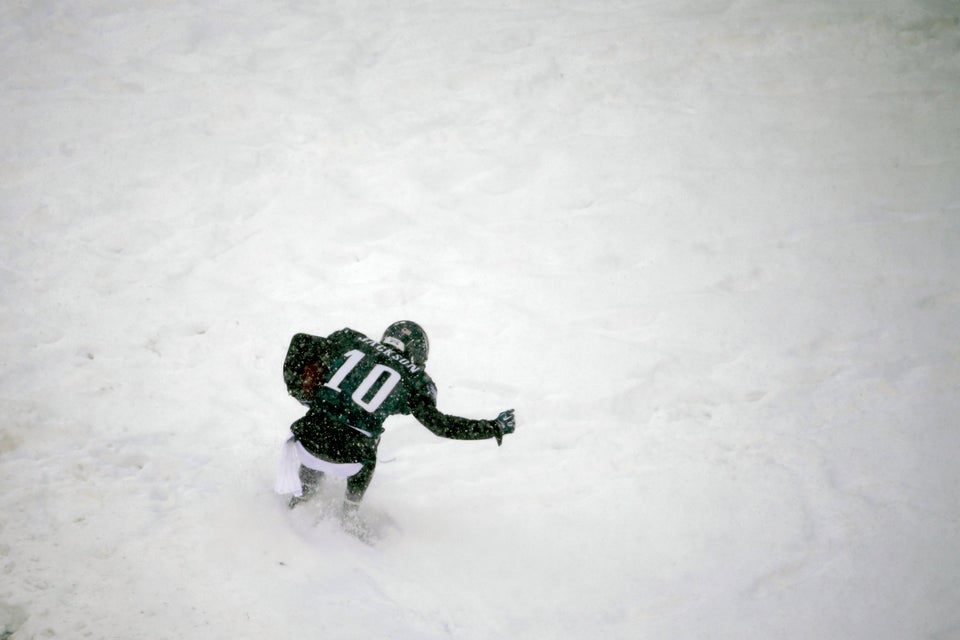 Best 2013 Sports Photos
Popular in the Community