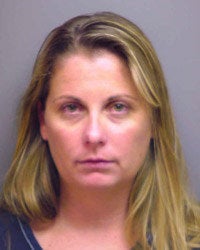 A Florida bridesmaid got a lesson in walking down the aisle on Friday, but she blew it.
The 27-year-old's Facebook post just hours before her arrest claimed, "First bachelorette meeting, drink snacks and meeting new people!!!"
Falone was allegedly drunk when cops caught her driving 20 miles per hour over the speed limit in Holmes Beach.
The Manatee County Sheriff's Office report obtained by the site reported that Falcone could barely stand when she took her field sobriety test. She was arrested after she told a deputy, "I'm done and I don't want to look like a fool."
"This is what I get for being a bridesmaid," she reportedly said.
Falcone was released from custody after posting a $1,500 bond on a DUI charge.
Related
Popular in the Community