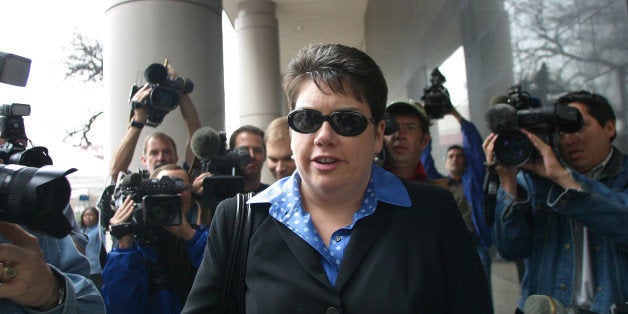 WASHINGTON -- President Barack Obama has nominated the former head of the Justice Department's Enron Task Force to head DOJ's Criminal Division.
Leslie Caldwell, now a partner at Morgan, Lewis & Bockius LLP, would replace former Assistant Attorney General Lanny Breuer, who departed in March.
Here's her bio, courtesy of the White House:
Leslie R. Caldwell is a partner at Morgan Lewis & Bockius LLP, a position she has had since 2004. From 2004 to 2009, Ms. Caldwell was Co-Chair of the firm's Corporate Investigations and White Collar Practice Group. She previously served as Director of the Department of Justice (DOJ) Enron Task Force from 2002 to 2004. From 1999 to 2002, she worked at the U.S. Attorney's Office for the Northern District of California, where she served as Chief of the Criminal Division and Securities Fraud Section. From 1987 to 1998, she served in several roles in the U.S. Attorney's Office for the Eastern District of New York, ultimately serving as Senior Trial Counsel for the Business & Securities Fraud Section and Chief of the Violent Criminal Enterprises Section. For her work on the DOJ Enron Task Force, Ms. Caldwell received the Attorney General's Award for Exceptional Service. She is also the recipient of the Attorney General's John Marshall Award for Trial of Litigation and the Attorney General's Award for Fraud Prevention. Ms. Caldwell received a B.A. in Economics from Pennsylvania State University and a J.D. from George Washington University Law School.
Popular in the Community