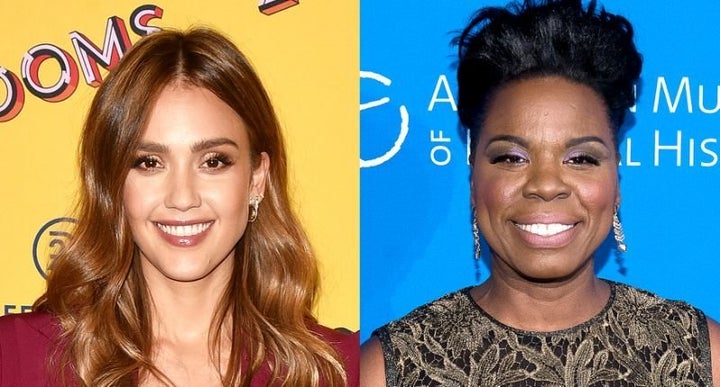 It's unclear what happened to upset Jones, 50, but neither The Honest Company nor Alba, 37, has publicly responded. But Honest did tweet back a different customer who lodged a complaint after the comedian on Twitter.
Maybe the social media team over at Honest is waiting to see if Alba will handle the issue actress-to-actress before responding.
Alba launched the wellness brand — with "values rooted in consciousness, community, transparency, and design," according to the company's website — in 2012. The "L.A.'s Finest" star is not only the founder, but serves as the "visionary leader," guiding "overall strategy, creative marketing, and product innovation for Honest."
Honest has had its fair share of negative press. Last summer, the company settled a class action lawsuit claiming it misled buyers about ingredients in its laundry detergent and dish soap. The company maintained no wrongdoing. In 2015, Honest was sued by a customer who said the "natural" sunscreen didn't work. The following year, the Organic Consumers Association alleged Honest baby formula contained ingredients that aren't really organic, but the suit was dismissed. In 2017, product recalls were also an issue.
"We know that there is an unprecedented amount of attention in both our company and our products and unlike many other companies, we live out every single moment in the press," Honest told CNNMoney via email last year.
Yahoo Lifestyle reached out to Honest for comment on the Jones matter, but did not immediately receive a response.
More from Yahoo Lifestyle: