In case you missed it because you were too busy watching the actual athletic events or something, national treasure Leslie Jones has landed in Rio after her patriotic Olympic tweets earned her a ticket from NBC.
And ever since the "Ghostbusters" star arrived, she's been doing it big.
While the official NBC commentators have faced some backlash (BTW, you can mute the announcers without muting the sounds of the events), Jones' lighthearted Twitter commentary and hilarious event recaps are just what Rio needed.
She went all out cheering for the U.S. women's beach volleyball team during their match against Australia.
In fact, she's bringing her A game while cheering at every event she attends.
She's indulging in local cuisine.
You better believe she's taking time for some R&R.
But it's not all fun and games for Leslie, who took part in the Olympic broadcast with Ryan Seacrest.
Really, this woman is official. She's even styled by the same designer who outfits the U.S. Olympic team.
Leslie is really enjoying the VIP treatment, which includes her own Snapchat filter and permission to ride in the Olympic highway lane.
And Leslie was even nice enough to let fellow Olympic superfan Matthew McConaughey in on the action, though he was hardly able to get a word in.
They even inspired her to try some tumbling of her own.
She's even made time for some romance!
It's really just a dream come true for her, and she's soaking up every minute of it.
Keep doing the most, Leslie.
Before You Go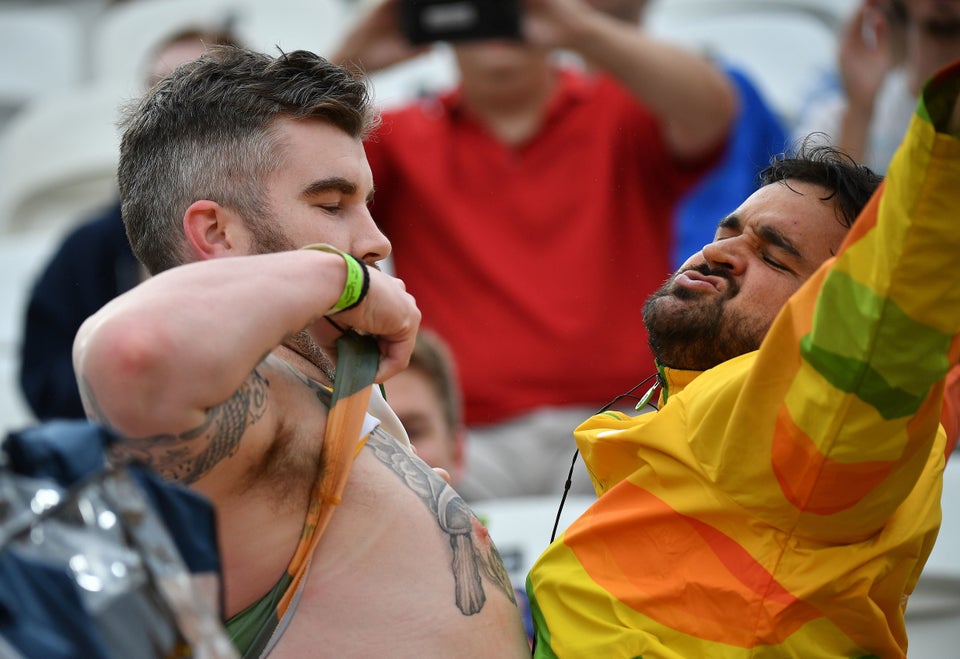 Photos Show Olympics Fans Are The Best Fans
Popular in the Community