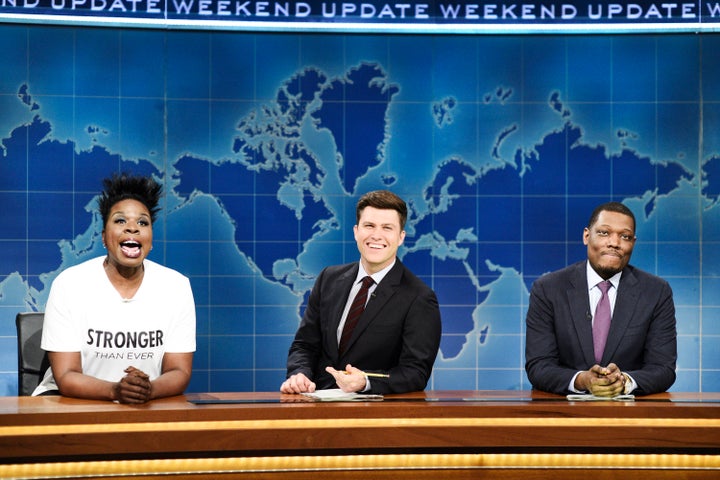 In an interview with The Wrap, Jones said that she wants next season to be "a lot more funny-funny based stuff, more comedy based stuff instead of a lot of political stuff." 
But Jones, an "SNL" writer and cast member since 2014, understands why the show has targeted Trump so heavily over the last few seasons. Jones even got the chance to play the president on the show.
"There was no way that our show, with the responsibility that we have, would not ... cover that stuff," Jones said. "It was just too important."
The 50-year-old comedian, who has been doing stand-up since the late 1980s, said she already tries to stay away from Trump material in her act, because so many other comics are doing the same jokes.
"It's stressful to go to a comedy show, because that's all they're going to do is just talk about that," Jones said. "No one just gets up and does a simple joke that makes you laugh."
"SNL" returns this fall for the show's 44th season. With the midterm elections coming up, though, avoiding politics altogether might be difficult.
REAL LIFE. REAL NEWS. REAL VOICES.
Help us tell more of the stories that matter from voices that too often remain unheard.
BEFORE YOU GO