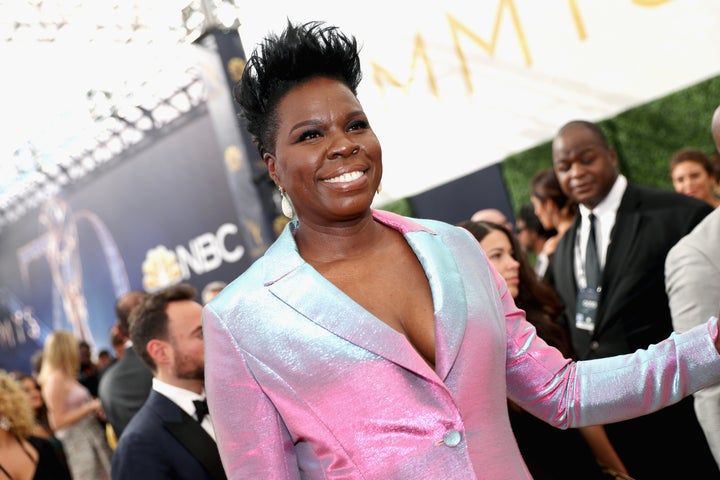 Enter Leslie Jones of "Saturday Night Live" fame, who finally got around to watching the award season darling over the weekend and decided to live-tweet the entire film.
It's safe to say the comedian did not love every minute, judging from the more than 30 tweets she posted.
Her fresh (and extremely funny) reactions echoed the responses of many other viewers to the movie's most bizarre scenes.
And we're not just talking about fish sex. Jones was completely repulsed by other elements as well.
She was very focused on the fingers of Richard Strickland (Michael Shannon) that Amphibian Man (Doug Jones) bit off at the beginning of the film.
Like, laser-focused on them.
And even though the movie had a rip-off of the Creature from the Black Lagoon as one of its central characters, Jones didn't find that to be its most unrealistic aspect.
She had a really hard time buying the courtship between the film's two romantic leads, Amphibian Man and Elisa Esposito (Sally Hawkins).
So Jones dug deep into that romance … and shredded it to bits.
She also did not like the ending.
Though Jones concluded that she'd wasted more than two hours to find out "this motherfucker was a fish the whole time," we're glad she did. Her hilarious responses to a very odd movie certainly made a splash online.