Everywhere I go lately, people tell me how much they loved The Help and how funny my little part was! What a gift it has been just being involved in a movie of this caliber! It was a gift handed to me with love by my old friend Tate Taylor, who wrote the screenplay and directed the movie. Oh boy, do I have some history with Tate Taylor. Twelve years ago, I did a play by my friend Del Shores called Southern Baptist Sissies. There was a character in the play named T.J. who was the most confused of the Southern Baptist sissies. This character, after some intense experimentation, denies his homosexuality and hides behind his devout beliefs. The character had to dance in his underwear and make out with boys while simulating masturbation. Although full frontal was not required, there were lots of naked butts with underwear around the ankles. I quickly found a peephole in the scenery where I crouched nightly when I was off stage and I got quite a show. But enough about that.
At the first read-through, we were all enthralled with the actor hired to play T.J. He jumped into the role with gusto and was the first actor to strip down to his underwear in rehearsal. He was shameless and fearless. His name was Tate Taylor and I fell desperately in love with him. Here was my take on Tate Taylor back then: He was a well-bred, good-looking Mississippi boy with impeccable manners. But like so many of those boys from the Upper Crust of the South, he was still living like a fraternity boy. Lord, Tate Taylor loved to raise hell! And in my opinion he was worthless as tits on a bull! Just worthless! And that kind of boy is right up my alley! Lord god, I loved Tate Taylor.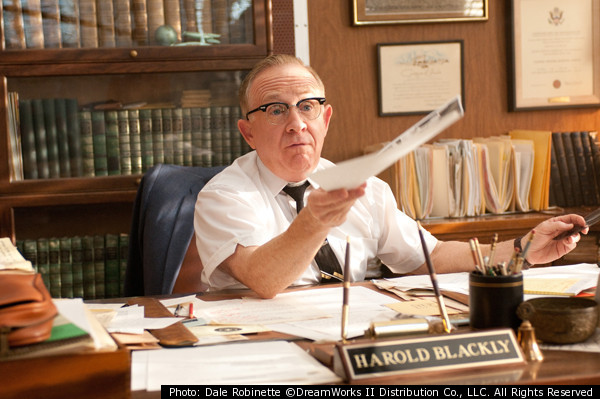 Over the years every time I would bump into Tate, I would tell him how much I loved him and that I was positive eventually he would give in and become my life partner. He would just laugh. I don't think he thought I was serious. So I went to work on his family. I met his lovely mother, Locke, and his good-looking daddy, John. I met his beautiful sister, Sharon, up in San Francisco, and I worked my ass off to charm them all. I then turned to Brunson Green and Octavia Spencer, Tate's two best friends and roommates. I got them both securely in my camp. Brunson went on to produce The Help, and Octavia highjacked the whole movie with her hilarious and poignant portrayal of the character Minnie. All my efforts to get Tate to fall in love with me were to no avail.
So, eventually, I lost interest in the project and moved on to chasing other worthless boys. But none of them could ever hold a candle to Tate. Besides acting, Tate's next love was directing, and I heard through the grapevine that he was really good at it. He directed several low-budget indie films that got some buzz. He had tried to hire me to appear in both of those movies, but I couldn't be bothered. I had moved on! I was too busy reveling in the little bit of glory Will and Grace had brought me. Then I started hearing rumors about Tate's involvement in The Help. I had devoured that book. I had bought numerous copies and gave them to everyone I knew. Turns out, Tate Taylor and Kathryn Stockett, the author of The Help, had been good friends since they were 5 years old. Kathryn was having a hard time finding a literary agent to handle The Help, so the two of them had decided that if she couldn't get it published, they would make a film version. Tate went to work on the screenplay and meanwhile the book was published and went to the New York Times Bestseller list for months and months. So the rest, they say, is history!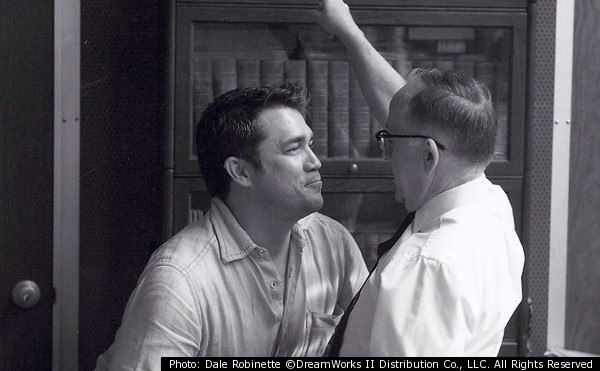 When the call came that Tate wanted to offer me the part of Mr. Blackley, I almost fell on the floor. Perhaps this would be my chance to finally snag my man! What I did not know is that he had fought tooth and nail for me. I think the "powers that be" at Dreamworks wanted an editor in the Superman vein, one that was puffing cigars and slamming doors.
I took off for Greenwood, Miss., and thus began on of the most satisfying artistic experiences of my career. Shooting the movie deep in the Mississippi Delta was heaven on earth for me. I realized I have spent the first 25 years of my life desperate to get out of the South and the last 25 using every chance I could to get back to the South.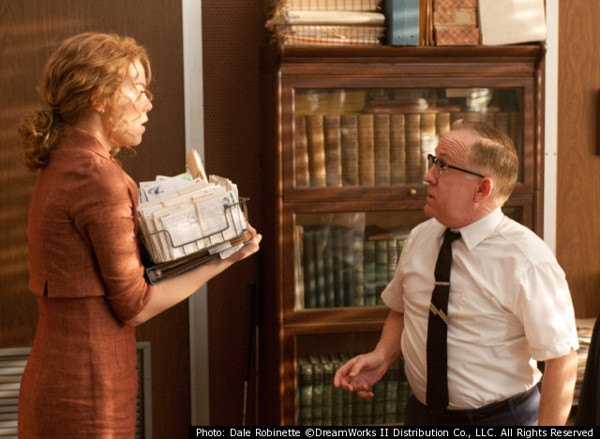 The scene where Emma Stone's character, Skeeter, comes to the Jackson Journal to apply for a job was the very first scene to be shot in the whole movie. Now from my experience in the business, I knew that these "dailies" would be the most important "dailies" in the film. They would let the big shots back at Dreamworks see what the "tone" of the picture was going to be and could make or break a first-time director. I was the only one who seemed overly concerned.
The production had rented all the actors big, old Southern mansions, and we all had gathered at Emma Stone's house the night before and had one hell of a party. Chris Lowell, who played the love interest of Skeeter, became the resident DJ, and we danced and danced into the night. Everyone! Allison Janney! Viola Davis! Bryce Howard! Octavia Spencer! Sissy Spacek! And on and on! We danced like fools to that old song from the 1960s... "Makes me want'a shout! Get a little bit louder now! Get a little bit louder now!" We had a contest where each of us jumped into the middle of the melee and made up a dance. Mine was called "The Dirty White Girl" and involved a whole lot of hunching and shaking of my big fake titties plus nasty facial expressions. Tate tried to outdo me with a dance that looked like a water sprinkler. He jumped in the air and tried to do a James Brown split and pulled all the muscles in the back of his leg.
So there we were the next morning with Tate on crutches and pain pills ready to begin shooting The Help! I was so nervous. I knew that my character mentioned a wife, so it was a little disconcerting to be playing straight for the first time in quite a while. And I mean straight in more ways than one. I am an old hand at situation comedy acting. That kind of acting leaves subtlety at the door! This was film acting, and I knew I needed a lot of direction to rein me in! Beverley Leslie or Brother Boy or any other characters I was known for could not show up here! I asked Tate if he thought I should tone it down and "butch it up" a little. He laughed in my face.
"No!" he said. "This is the way I see this character, Leslie. Back in the 1950s and the 1960s, every Southern town had one."
"Oh you know, that man who is married with children but everyone knows."
It then hit me. I was playing the town sissy! Oh, well. I did as I was directed, and the results have been enchanting.
I have seen the movie time and time again, and every time I come on the screen, there is always a little rustling and a few giggles, and I am proud. So very, very proud. My ultimate plan in getting Tate Taylor to marry me was that I thought he would eventually run out of luck and run out of money. I thought he would get fat, and by then I would be a big star with lots of money, and I would come to his rescue. Oh, well. That sure as hell ain't gonna happen now. Tate Taylor has big things ahead, and he deserves it all. When I see his picture in magazines over in France at film festivals on the arms of Emma Stone and such, I could almost burst open with pride. I am still desperately in love with Tate Taylor, but it is different now. Tate told me on the set that his dream is to assemble a company of actors and do film after film, much like Christopher Guest has done. And I am to be a part of that company! Lord, I guess I will be kissing Tate Taylor's ass for years to come now. But there are worse things in life. At least it's a beautiful ass to have to kiss!

Popular in the Community