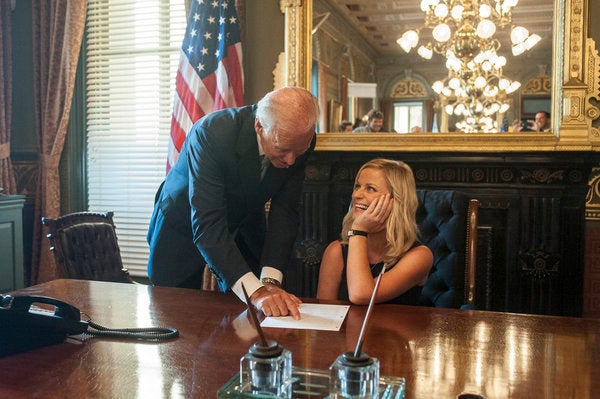 In "Leslie vs. April," the Thursday, November 15 episode of "Parks & Recreation," Ben Wyatt (Adam Scott) takes Leslie Knope (Amy Poehler) to Washington, DC to pick up the rest of his stuff from when he lived there while working on a congressional campaign. However, Ben has a surprise for Leslie. He's pulled some strings and gets her a meting with Biden.
"Meeting Vice President Biden was a thrill for me and for Leslie," Poehler said in a statement. "He was a good sport and a great improviser. The Vice President maintained his composure while I harassed him and invaded his personal space. The nation of 'Parks and Rec' will be forever grateful."
In the past, Leslie has said that Biden is on her celebrity sex list and said her dream man has the brains of George Clooney in the body of Biden.
According to NBC, the scene with Vice President Biden was shot in the Vice President's Ceremonial Office, also known as the Office of the Secretary of the Navy.
"Vice President Biden is both Leslie's political hero and her number-one celebrity crush, so meeting him is obviously a huge moment for her," Mike Schur, executive producer of "Parks & Rec," said in a statement. "We looked at a number of actors to OK the role of 'Vice President Joe Biden,' and ultimately, Joe Biden himself gave the best audition."
See more photos of Leslie meeting her hero below.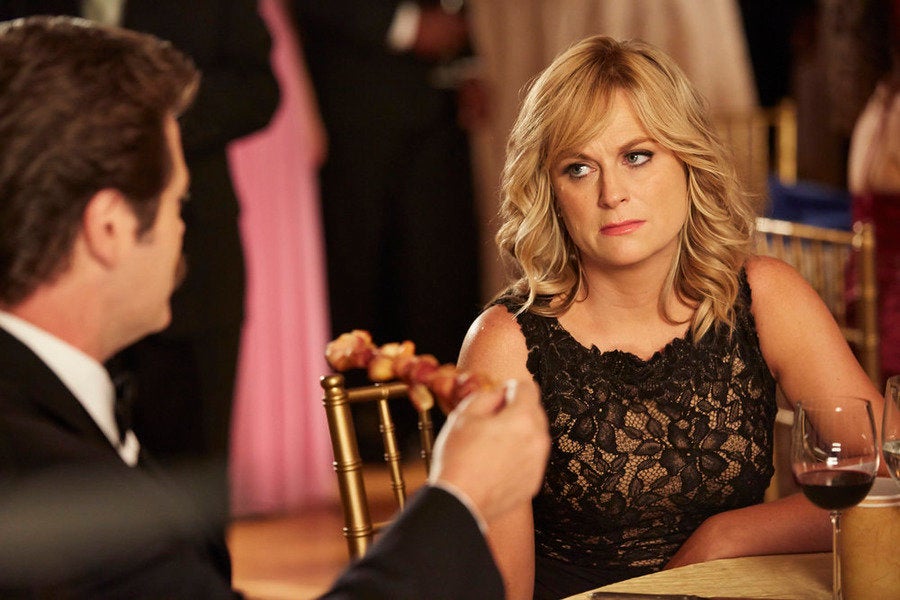 'Parks and Recreation'
Popular in the Community