The Tony Award–winning actor, who portrayed Burr in the hit Broadway musical, left the production in June 2016. But now that "Hamilton" creator Lin-Manuel Miranda is returning to the titular role for a limited three-week run in Puerto Rico, we were wondering if Odom would ever reprise his role.
"The answer is yes," Odom told HuffPost at Build Series in New York. "If Lin called me to do anything, I would do anything he asked me to do."
Miranda, whose parents hail from Puerto Rico, will hit the stage in early 2019 to play Alexander Hamilton at the University of Puerto Rico in San Juan.
"I think that it's his moment," Odom said. "He's bringing the show home and he's gonna do it his way. So I don't think I'm in danger of getting that call, but if he called me, I would clear my schedule and go."
Odom has fond memories of starring in the musical from its humble start, but remembers working incredibly hard to get everything right for his performance.
"I spent a lot of time crying and feeling bad, but in the best way, like the most cathartic way. I took that work so seriously," he said. "I wasn't onstage breaking character, laughing at my scene partner ... I was in it."
He's especially happy that "Hamilton" has opened doors to more inclusion on Broadway. He remembered being part of Broadway's "Jersey Boys" ― the story of Frankie Valli and the Four Seasons ― which didn't offer a leading role opportunity for a person of color.
"With 'Jersey Boys,' I was there opening night ... to see, wow, this is what a birth of phenomenon feels like. And with no envy, honestly, I looked with marvel at the opportunity that that was going to create for four white guys," Odom said. "That they would basically get to go to these wonderful colleges and universities and learn these skills, how to act ... I was like, that's amazing for four white guys. And it has been. And it was for, what, 12 years? I watched kids come out of Carnegie and Juilliard and go into 'Jersey Boys' and find the best of themselves ... I didn't have that. I was in the back of 'Jersey Boys.' I was literally backstage doubling Frankie Valli's vocals. That didn't exist for us. It didn't exist for Lin."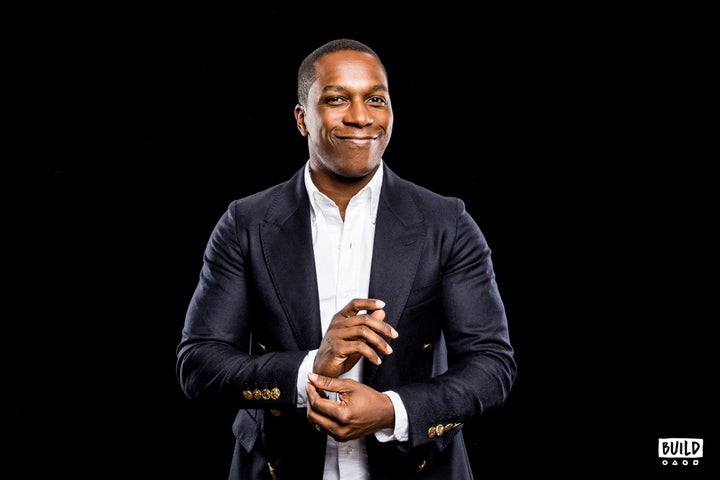 But now it does. Thanks to "Hamilton," aspiring theater actors from diverse backgrounds can aspire to be part of a production with compelling leads to help shape their careers.
"What Lin did, which is the greatest thing you can do is to ― he created the opportunity for himself and for other people ... I'm extraordinarily grateful ... It's one of the greatest roles that's ever been written for guys ... Burr in particular. Now there's a place for you to go when you're in school. You can train," he said. "You can get yourself ready to come and take on the challenge of Burr. To come and take on the challenge of Hamilton or Washington. And that's a beautiful thing."
The production is not only opening doors for up-and-coming actors, but it's also creating a lot of opportunity for Odom outside of the theater world. He just released a deluxe version of his 2016 holiday effort, "Simply Christmas," with four new songs, and is currently working on a new album of original tracks. Odom can be seen in the new film "Murder on the Orient Express" alongside Daisy Ridley, Johnny Depp and Josh Gad. Also in the works is a memoir, due out next year, called Failing Up.
He says he wouldn't have this much exposure if it weren't for his success in "Hamilton." But there's still a lot more to do. For Odom, it's all about learning, growing and being ready to accept failure at any time.
"The second you give yourself permission to fail is when you get the really brilliant stuff, the gold. We were up the street at the Public Theater," he said, recalling how "Hamilton" started as an off-Broadway production in early 2015. "That thing could have gone horribly wrong."
But it went amazingly right. And for that, all those budding theater stars ― and yes, we ― are grateful.
Related
Before You Go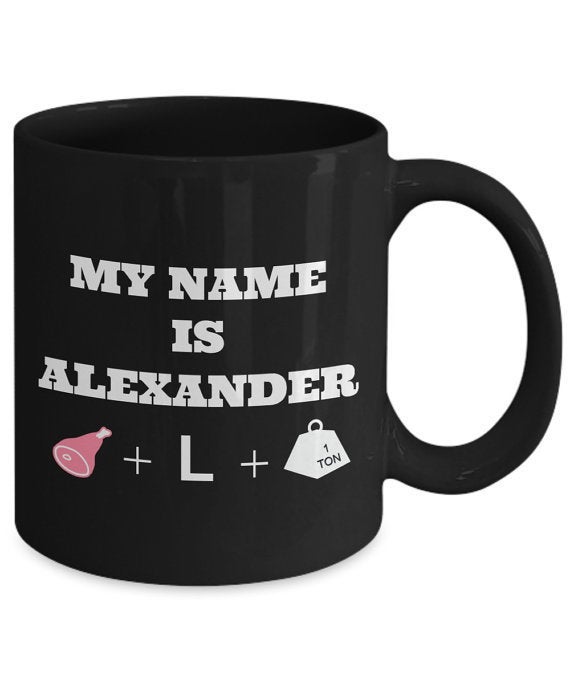 "Hamilton"-Themed Gift Guide
Popular in the Community