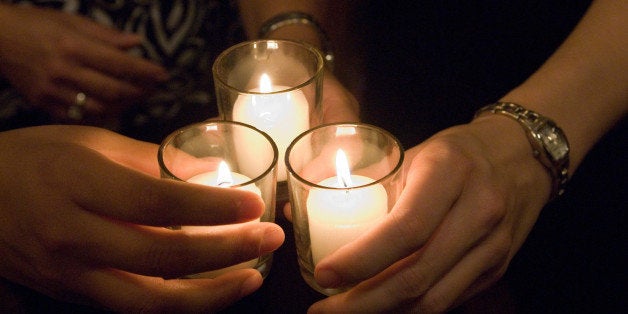 As an African American former member of law enforcement and the aunt of three African American nephews, I know that the epidemic of violence is both tied to and larger than systemic racism -- it's about recognizing and taking the necessary steps to address a wider culture of violence in our nation.

We need all law enforcement trained on de-escalation techniques, cultural sensitivity and racial bias; we need a justice system that holds domestic and sexual abusers accountable and recognizes these acts as indicators of future violence; we need resources for children who grow up in homes or communities steeped in violence who then so often turn to violence as adults. Our movement's day-to-day efforts to quell our society's culture of violence have been both challenged and invigorated during this tragic and trying time of heightened racial tension and lost lives.

Futures Without Violence (FUTURES) stands in solidarity with all the communities that have experienced violence and those that continue to face violence, and express our sincerest condolences for the families of Alton Sterling, Philando Castile, and those of the five slain police officers in Dallas. All of these horrific shootings are just the latest and most public in thousands of incidents of violence in our country each day. We stand in support of Black Lives Matter, as its leadership serves a crucial role within the larger anti-violence movement, and has a huge impact on our work at FUTURES. And as a former prosecutor, I personally know many law enforcement heroes who risked their lives and safety every day to help victims of domestic violence, sexual assault, stalking and other crimes of violence. FUTURES stands in support of those heroes, too.

Addressing deep-seated racial disparities and the devaluation of black lives in our society is a critical part of building a future without violence. We need more education and training to combat our own explicit biases and move toward treating every individual with dignity and respect -- regardless of race, gender identity, sexual orientation, religion or profession.

We are proud to be working toward a future with less hate, less violence, and less fear. We must all stand together now and work to find whatever recourse possible. We can, must, and will do better to unite in our shared goal of eradicating race -- and gender-based violence and creating a safer and more just world for us all.

If there are resources FUTURES can provide to benefit the work you're doing in the face of this violence, please let us know and let's have a conversation. We are proud to be a part of a movement to end violence, and we're happy to discuss any other ideas you may have that will help us heal as a nation together, as well as move forward to a future without violence for all.

Futures Without Violence (FUTURES) is a national nonprofit social justice organization that leads groundbreaking programs, policies, and campaigns that empower individuals and organizations working to end violence against women and children around the world. To learn more, follow @WithoutViolence.
Calling all HuffPost superfans!
Sign up for membership to become a founding member and help shape HuffPost's next chapter