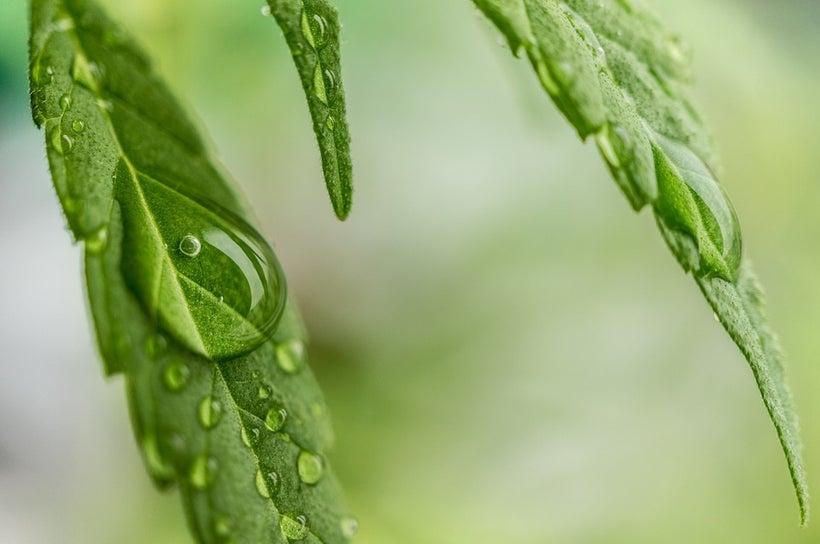 There's a new golden rule taking over the world of cannabis: less is more. That's right, newcomers and seasoned cannasseurs alike are discovering ways to reap the benefits without the buzz. Such benefits are ranging from help with pain, anxiety, and sleep to creativity, focus, and more. And with it, experts are calling microdosing the 'future of marijuana.'
"With microdosing," Rolling Stone says, "people are getting the maximum benefit from the minimum amount, without becoming stoned, paranoid or lethargic."
After all, the goal of all medicine is to look for the minimum effective dose. And cannabis is no different. While it differs from person to person, a microdose is considered anything under 10mg, with doses like 2.5mg and 5mg being among the fan favorites.
Well, take your pick. Here's a breakdown of a few microdose products that are changing the game.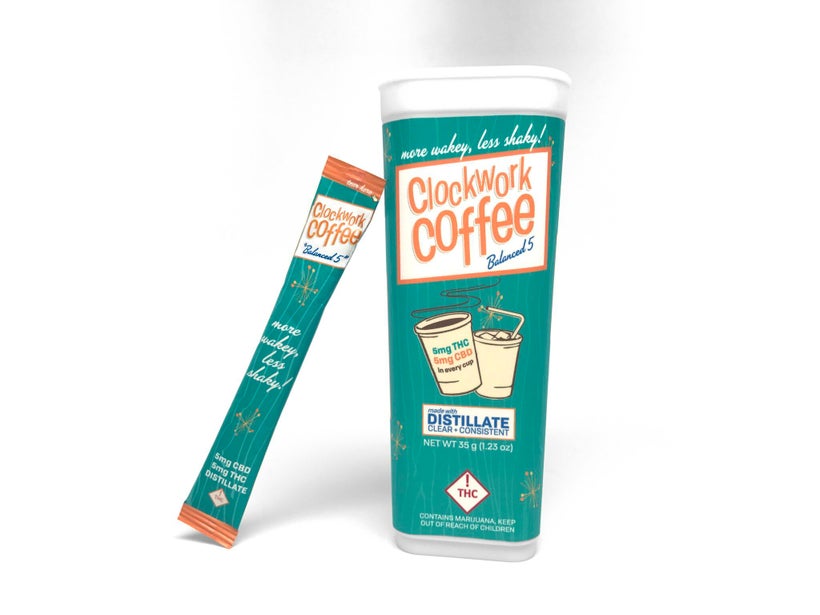 If you're looking for a microdose experience that begins your day with clear-headed creativity and an energetic boost, you're in luck. Stillwater's latest innovation introduces the first cannabis-infused instant coffee sticks, and combines the productive focus of a low dose of THC with your favorite caffeinated buzz. Clockwork Coffee fully dissolves in seconds, contains no fat, calories or sugar, and comes in two dosages: Balanced 5 (a microdose of 5mg THC and 5mg CBD) and Pure 10 (10mg THC). Enjoy it hot, cold, at home, or on the go… Just add water and start feeling the effects in as little as twenty minutes. Coffee not your cup of tea? Check out their line of infused teas: Stillwater (2.5mg THC and 2.5mg CBD) and Whitewater (10mg), featuring delicious flavors like Mellow Mint, Gentle Green, and Blissful Black.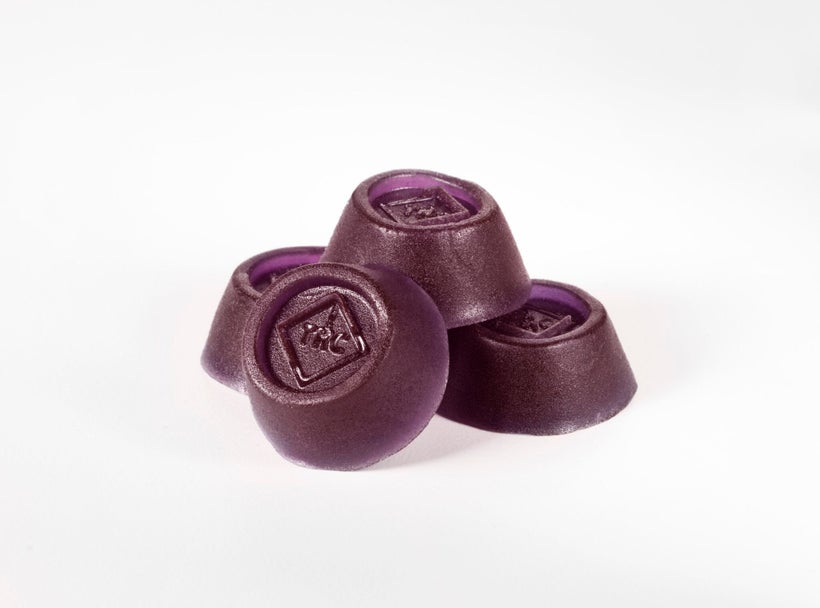 You probably already know these guys for their fresh-baked lineup of cannabutter-infused confections, but how about their new edible on the block? This summer, Sweet Grass Kitchen announced their first-ever, distillate-infused Fruit Snacks. Made with real fruit juice, these mixed berry-flavored gummies are equal parts refreshing and delicious, and offer an uplifting microdose at 5mg. While their cannabutter goodies offer a sativa-dominant mind and body high, the effects of distillate are more cerebral. Expect a motivating high, one the Sweet Grass folks have dubbed "The Tuesday Night High," aka perfect for getting sh*t done. Looking to start even lower? Rip the Fruit Snack in half or try out their Buttermelts. At 2.5mg, they're considered the cannabis equivalent to a beer or glass of wine. Available in White Russian, Mojito Mint, and Moscow Mule.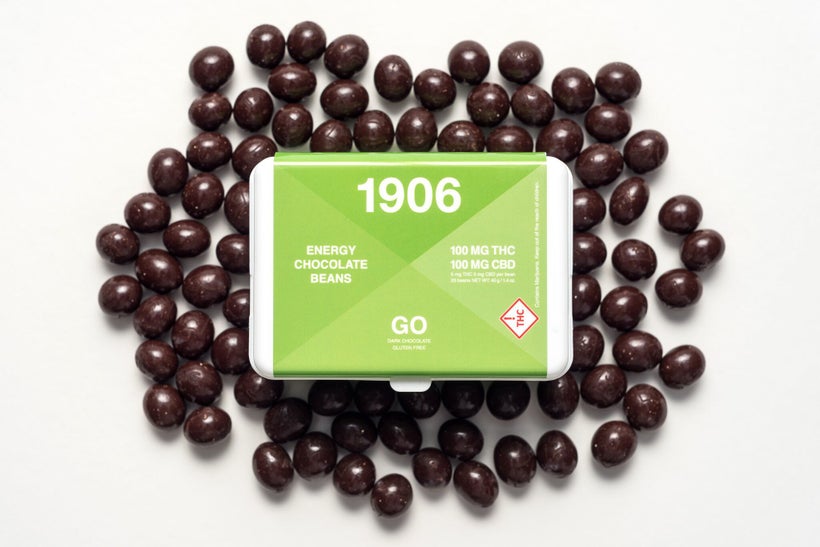 "Experience new highs." This is the tagline for premium cannabis chocolate maker, 1906. Named after the time in history just before U.S. prohibition began, the company takes a journey back to a culture of healthy, conscious and legal marijuana use, a day and age in which we're once again returning to today. Like other microdose products out there, they strive to provide a means for bringing cannabis to everyday, health-conscious adults. This mission began with creator Peter Barsoom, a former Wall Street exec. Together with the help of 1906's world-class team of chocolatiers, they've introduced a line of low-dose, luxury chocolates designed to deliver safe, consistent and predictable experiences that help you "reconnect with your senses by addressing five different experiences with five truly exceptional tastes." These five experiences come in Go for energy, Pause for relaxation, Midnight for sleep, and High Love for, well, we'll let you figure that one out. Using advanced pharmacological techniques, 1906's products combine botanical infusions, rapid onset, and mild dosage allowing you to create and manage your own experience according to your lifestyle. As for their newest innovation to hit the shelves? Be sure to check out their new chocolate covered espresso beans, available in Go and High Love formulas, 1mg and 5mg CBD:THC.

We've heard the debate again and again. #PotOverPills… #PlantsOverPharm… you know, all those clever hashtags trending in the stoner Twittersphere as of late. Well, no matter your side of the coin, how about a company that's merging the two? In 2014, Stratos set out to create a line of pharmaceutical-grade THC and CBD infused tablets that consumers could rely on for consistency and effect. Today, they are the ideal approach for the newcomer, old timer, and probably just about everyone in between looking for a familiar method that's dose-accurate as well as discrete. Even if the idea of pills freaks you out, let's talk about just how accurate these doses are. Compared to Colorado's industry requirement of +/- 20 percent of dose reproducibility, Stratos' products test within TWO percent. (Translation: these guys know their stuff… And coming from the world of medicine, would you expect anything less?). These THC pills are available in 5mg microdoses (and higher), and catered towards your desired outcome: Sleep, Relax, Energy, and various CBD:THC ratio products.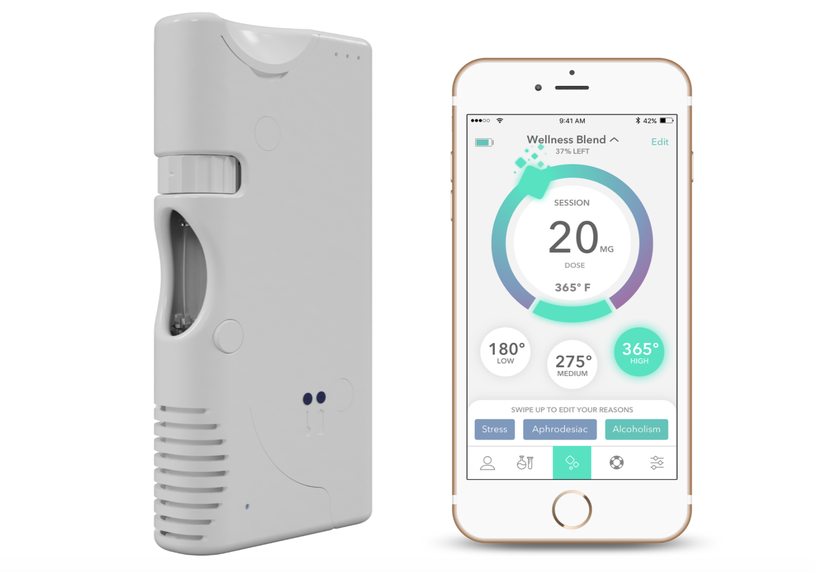 Last, but certainly not least... Smoke it if you got it. Or in this case, vape it. Before you go thinking, what could possibly make this vaporizer hold its own against an ever-growing 'planet of the vapes,' well, there's a lot actually. For starters, it began with a unique mission to build a medicinal vaporizer from the ground up. And now, it's finally coming to fruition. In just a few months, GoFire will release the first intelligent vaporization device with a personal dosing app designed to give you "a dose of confidence," and, let's face it, much much more. Its unique microdosing technology allows you to mindfully control every dose in 5mg increments. Plus, with the accompanying Bluetooth-enabled smartphone app, you can visually track what's working for any given ailment, and learn from every dose. Compatible with loose leaf, extracts, and specially designed oil cartridges, the device also allows you to personalize the temperature settings to create an experience that's just how you like it. In the end, it's about control. GoFire wants to quantify consumption so the consumer feels comfortable knowing they're getting the same thing every time. Keep your eyes peeled for its upcoming launch!
Calling all HuffPost superfans!
Sign up for membership to become a founding member and help shape HuffPost's next chapter
This post was published on the now-closed HuffPost Contributor platform. Contributors control their own work and posted freely to our site. If you need to flag this entry as abusive,
send us an email
.