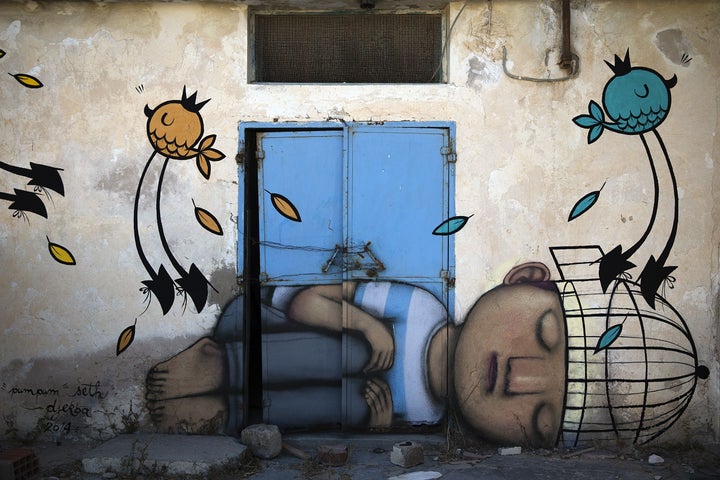 London. Berlin. Paris. New York. These are the cities oft ballyhooed for their vibrant walls and eclectic outdoor art. They are the major cultural hubs that attract stars like Banksy and Shepard Fairey and JR, artists who happily spray, paste and paint their ways across the towns. Add in Mexico City, Prague, Montreal and a few other familiar capitals and you've got yourself a list of the best street art cities to visit.
While these epicenters of street art are certainly worth visiting, there is street art life outside them. If you're not looking to soak in a tourist experience, but you're eager to gaze upon the wild-hued worlds lurking beyond the well-known, there's a list for that too. In fact, this is that list.
Behold, 19 lesser-known cities you should visit to see street art, from Grottaglie to Stavanger to Panang. The cities themselves are not necessarily tiny or off the beaten path, but they haven't been celebrated enough.
1. Grottaglie, Italy
Why? The once-lively Fame Festival has brought some stunning international street art to the walls of Grottaglie in southern Italy.
2. Borås, Sweden
Why? The No Limit festival, held around September every year, is a delightful chance to see murals amidst a city founded in 1621.
3. Besançon, France
Why? Bien Urbaine is a lovely festival that brings street art to Besançon, located close to the border of Switzerland.
4. Valparaiso, Chile
Why? The port city of Valparaiso has long been a cultural hub -- poet Pablo Neruda called La Sebastiana home -- but in recent years, its street art game has reached new heights.
5. Lodz, Poland
Why? This Polish city is exploding with colorful murals, in part thanks to Urban Forms Gallery.
6. Santurce, Puerto Rico
Why? Located in San Juan, the barrios of Santurce and Río Piedras are brimming with inventive urban imagery.
7. Penang, Malaysia
Why? George Town -- a UNESCO World Heritage site and the capital of the region -- is a great street art destination.
8. Stavanger, Norway
Why? All you need to know is: NuArt.
9. Richmond, Virginia
Why? Richmond is hardly lesser-known to Americans; however, it's not often included in international street art roundups. It's teeming with new murals.
10. Rio San Juan, Dominican Republic
11. Shahpur Jat, India
Why? The St.ART Delhi festival has spanned three of Delhi's major districts, Shahpur Jat being one of them.
12. Honolulu, Hawaii
Why? Because tourists visit Honolulu for the sun and surf, but they shouldn't miss the outdoor art either.
13. Reykjavík, Iceland
Why? What goes better with grey skies than off-white street art?
14. Gdynia, Poland
Why? Another city, another festival. This time we're talking about the Traffic Design Festival in Gdynia.
15. Panama City, Panama
Why? If you like street artist ROA, Panama City is a great place to see his work.
16. Kampong Glam, Singapore
Why? Gorgeous architecture + rainbow-colored street art = a trip well spent.
17. Djerba, Tunisia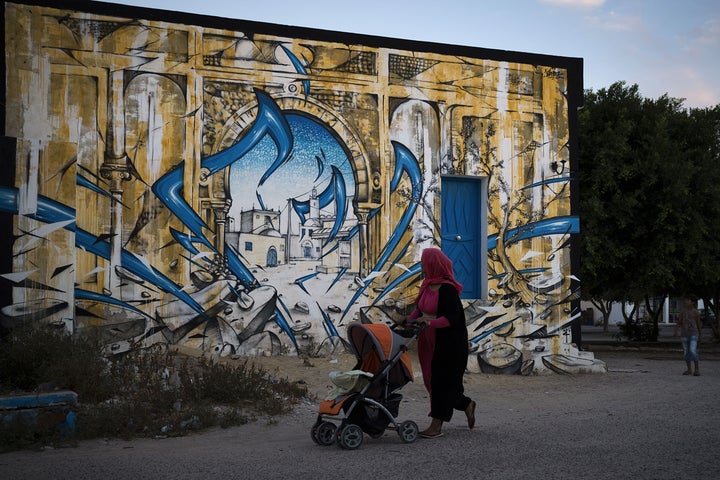 Why? If you have not checked out Djerbahood yet, you should.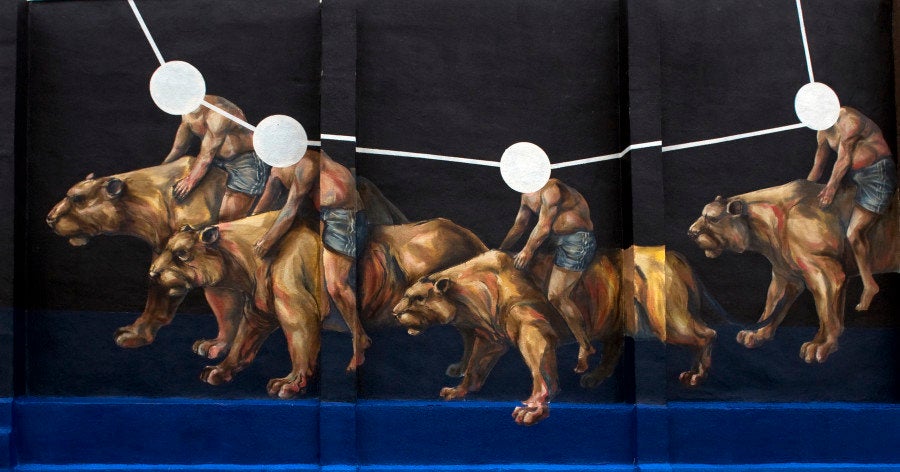 25 Street Artists' Works From Around The World
Related
Popular in the Community