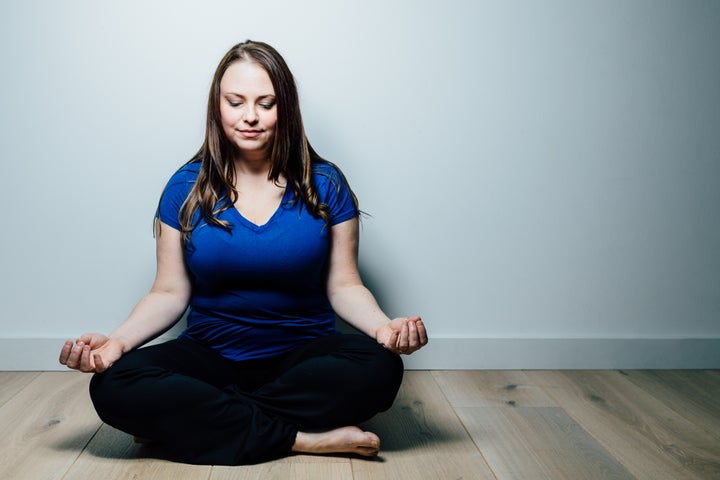 iGina Marketing is two years old! One one hand, it's hard to believe. In other ways it feels like I've been at this my entire life and grown so much because of it. But you know what? I'm so incredibly proud to say that two years in I'm still doing what I love and business, in spite of my fair share of challenges. Being a business owner is complicated (preaching to the choir, aren't I?), but I wanted to share some entrepreneurial lessons with my lovely followers.
As part of my business's birthday (and to celebrate more than 40 blog articles done to date), today marks the start of a purposeful series of articles about what I've learned and how I've grown. I'm digging deep folks and sharing my story with you in hopes to inspire you, help you, and learn FROM YOU about how you've coped with your own challenges.
In this series, I'm going to show you behind the iGina curtain and I want to hear from you. So, what's #yourstory ?
Today's the first to kickoff. In just over 2 years on my own, what have I learned?
1. Invest in business processes.
When you know you're working on a project/task you'll be repeating don't waste your time starting from scratch over and over.
It's well worth it to create a business workflow for common processes (like your monthly newsletter or quarterly accounting) that you can repeat and improve on each time. You'll save buckets of time and become more consistent. Not to mention, that you can outsource and build a team around it more easily (more on that in #5).
Do this BEFORE you become so busy that you are overcome by the overwhelming tasks of entrepreneurship (like I was).
2. EVERYONE needs project management.
You may think you are a pro at project management before you start your business. When you get overwhelmed by running your business and working in it, you'll inevitably come to a time that you may lose it. And I even have Prince2 certification.
The system can vary, there's Trello, Asana, Basecamp, Wunderlist, Workflowy, Workamajig, Microsoft Planner, Evernote or even a plain old paper agenda. In my first year, I tried several different systems from paper notebooks (color coding even) to wall planning board to Trello, Asana, Wofklowwy, Evernote, MS Notes and more. and I had to remember they are not all perfect. In the end I needed the right tool combination for me.
To find the right tool you should do some testing but beware, you can over test… At the start my second year, I dropped them all and started from scratch, picked 2 tools that fit as a combination for me (Asana + Evernote). Now we've painstakingly converted my entire business into a true Business Hub there.
Want to learn from a really great lady who's all about the business systems fit for smaller businesses? Check out SystemsRock, Natasha's digital courses are really a good boost to get you started quickly and painlessly in the platform you prefer. Her Asana course was very helpful for me when I switched.
So once you have completed #1 and #2, you can setup all your fancy business processes in your PM tool and create a repeatable structure for your business that is consistent and efficient.
3. Not everything will go well.
You'll fail sometimes. Each time, it hits you like a truck because you know what? This business is all YOU.
Pick yourself up and ask yourself what you can learn from the experience and change your path for the next time. Resilience my friend!
You'll learn what clients fit you best, which revenue streams you enjoy most and how to not work for free. None of these are bad if you learn from them and better yourself and you should be proud of how far you've come and never forget that.
Think about what gives you the energy to make you get out of bed in the morning and just keep moving forward. Flexibility + Resilience is a difficult combination... one you need to be and stay mindful of.
4. Be resourceful.
As a solo entrepreneur, it's even more important that you have this in mind. You'll be doing your bookkeeping, sales, marketing, personal development and much more, all wrapped around the DOING BUSINESS part where you generate revenue.
I really underestimated this. I've read stats that say 50% of your time you'll be doing actually business / revenue part of your work and the rest is development and maintenance. When I started tracking my work time, later on than I should have (that's another lesson), I then saw where I was spending my time and had to shift my thinking. I had to find where to be more resourceful so I could focus my time on what suited my business best.
There will be so many times you just have to "figure it out" and you will. Set your intentions to succeed and you will.
5. Invest in your business.
Don't go into a business with the idea that you'll make boatloads of money right away. Aim to break even at the start and use your profit to re-invest back into your business and yourself.
Find the parts that you can outsource (without losing the part that makes you so special and personal touch) and do that, it will grow your business in the end. Hire an intern or a virtual assistant (I swear by both of these!!!). The ways you can help each other is so incredible, besides the fact that it helps your business, and it will feel great knowing that you helped build someone else's career. Now I know that I will always have a part time intern in my business (the next 6-month position starts in January if you know anyone).
Another place I outsourced, way too late, was my bookkeeping. Somewhere in the second year, I realized I spent 2-3 hours every single Sunday dong my books, from reconciling to invoicing to working in a huge excel spreadsheet. Outsourcing that to one of my favorite bookkeepers meant that I could take that time back for my family and myself.
6. Not all outsourcing will work out, be prepared.
You'll learn and find the right partnerships, but remember to protect yourself and your clients.
It does not matter how small or large your business is, have legally approved contracts available from the start. Vendor, client, partnership, etc. These are crucial. And it doesn't matter how small the project, always have a contract to protect both of you.
It's essential to protect your business and you need to take the lead in this by having a lawyer on hand that you trust to help you. This should be one of the first things you invest in.
7. Mastermind Groups.
Find a group of like-minded entrepreneurs and if you can't find a group, start one. A mastermind group is generally a small group (5 or so) of business owners with the soul purpose of helping each other with accountability, growth, and unabridged support. Think of it as your personal, business support group. They will keep you on your toes. Some mastermind groups are free & local (shoutout to the ladies in my local group!), while others (like this) are paid and some say more of a business accelerator.
You can also hire a business mentor or business coach if you have the money to do so. Basically what you need is a helpful/impartial guide who's walked the walk before and who can advise you along the way. You can also find a mentor here.
You'll realize there are so many things you don't know as you do this... from how to handle late payments or fix troubles in client projects. You need this support group of like-minded people to get through the thick of things. Mastermind groups actually never become irrelevant. Mentors you may need only for key pivotal growth phase transition.
All of this being said, entrepreneurship is NOT for everyone and that's OK. You have to do what gives you energy and makes you feel alive.
I've found that and I can take all the good with the bad and still wake up with a smile on my face every day. I get to work with so many amazing people and their brands, and I learn and better myself every step of the way. I have 2 mama days to spend with my baby (ok he's a not so little 3 year old) boy and a whole massive list of things to be grateful for.
Want to learn more about these entrepreneurial lessons? Stay tuned for the next in this series of entrepreneurial lessons. So make sure to keep up with the iGina blogs here.
Peace, post-its and prosecco,
Popular in the Community