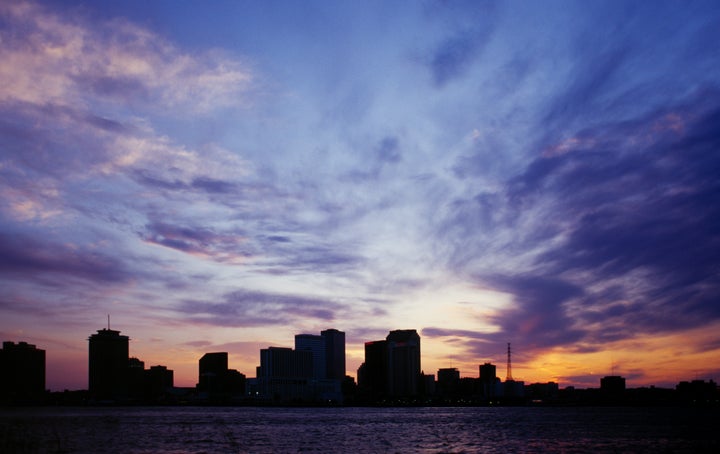 Ten years ago this week, my hometown was devastated by Hurricane Katrina. My mother's, sister's, and other family members' homes were destroyed by the floodwaters. We all wondered: Could our unique and beloved city survive--and thrive again?
A decade later, the answer is yes. New Orleans has remade itself in many ways as a more sustainable and resilient city. It has built new elevated and more efficient public schools as neighborhoods come back. To manage water, it has turned to both hard infrastructure solutions like sea walls and pumps, as well as to softer "green" infrastructure such as parks and rain gardens. This renaissance has been made possible by the vision and determination of community leaders and government officials who fought red tape and pushed boundaries to innovate as they spent substantial federal resources on disaster relief and recovery.
This revival offers lessons for all communities that use federal disaster recovery dollars to rebuild, adapt, and thrive in the aftermath of climate-related disasters--and ideally, to prepare in advance of such events and avoid the most dire consequences. So to mark the anniversary of Katrina, the Georgetown Climate Center is issuing a report describing these lessons. The key message: We need to modify laws and policies governing the spending of federal disaster relief money.
Since Katrina, NOAA estimates that the U.S. has spent more than $554 billion in the aftermaths of weather-related disasters that have touched every state. This figure does not include this year's floods, droughts, and wildfires and will inevitably rise as disasters occur with greater frequency and intensity with a changing climate. The damage we have seen in New Orleans, in New York with Sandy and from the California drought will be dwarfed by future impacts--unless we fight climate change by reducing emissions and begin now to prepare for the "new normal" of a warmer planet.
The good news is that we are making some progress. The Obama Administration is helping states and communities prepare for future impacts and rebuild after disasters in ways that take rising seas and other climate impacts into account. In New Orleans, for example, officials across all levels of government worked to eliminate bureaucratic barriers that would have prevented the city from rebuilding public school buildings in a smarter way, adapting to the changed understanding of the city's flood risks and new demographics. Community leaders and some at FEMA are working to spend disaster relief money to build parks and greenways that capture stormwater. These projects are not only helping the city reduce more routine flooding, they are also reducing urban heat island effect and providing open space and bike paths, cleaner air and water, and wildlife habitat.
The challenge, though, is that current federal formulas for spending disaster relief money often do not take these multiple benefits into account. As a result, officials had to fight hard to use the federal dollars in innovative ways, rather than just rebuilding what had been lost. What we need now is to make these innovative approaches standard operating procedure for every community rebuilding after a disaster. The goal should be to rebuild smarter, and ensure that the investments made with federal taxpayer dollars will survive the next storm.
In some cases, that means changing our laws. Our analysis shows that during New Orleans' recovery, and in recovery efforts after Hurricanes Irene and Sandy, federal agencies were constrained by statutes drafted under earlier, more static conditions. Those statutes limit flexibility to deploy scarce resources in ways that will reduce future risks from climate change.
Many federal officials recognize this problem, but Congress is not on board. Recently an Oversight Subcommittee of the House Homeland Security Committee called a hearing to criticize the Department of Homeland Security for what it called its "misplaced focus" in proposing to spend a mere $16 million out of a $65 billion budget on understanding and integrating climate projections in the agency's work.
Given the staggering number of individuals and communities at risk from ever-increasing impacts of heat waves, storms, droughts, wildfires, and rising seas and the increasing risks to our military readiness and homeland as voiced by military leaders, it would be a dereliction of duty for our government to not consider and address these risks.
It is true that, in some cases, New Orleans found creative ways to use federal disaster dollars to build in smarter, more resilient ways. But we need to make these examples the rule, not the exception, by changing the underlying legislation to incorporate flexibility. In order to be prepared for the monumental risks from a rapidly changing climate, we must confront reality head on. To do otherwise is not only throwing good money after bad, it is knowingly putting our communities--and the lives of millions of people--at risk.
Vicki Arroyo is Executive Director of the Georgetown Climate Center and Professor from Practice at Georgetown University Law Center.
Popular in the Community