As Hurricane Gustav approached the southern Louisiana coastline late last month, an estimated 10,000 hospital, nursing home and home-based special needs patients were moved by plane, helicopter, bus, car, ambulance and train to areas farther north. Local, state, and federal officials coordinated with each other and with private groups to accomplish the evacuation. It was the largest pre-storm medical evacuation in American history.
But when anticipated safe harbors such as Baton Rouge were hit harder than New Orleans, all that planning hit a snag. Dozens of hospitals and nursing homes lost power and were partially or fully evacuated. Some patients found themselves being transferred twice.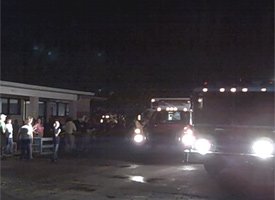 Lane Regional Medical Center (Credit: Sheri Fink/ProPublica)
While Hurricane Katrina demonstrated the dangers of failing to evacuate hospitals from the path of a storm, Hurricane Gustav demonstrated that moving thousands of sick people has its own risks. Gustav also highlighted a critical vulnerability of American hospitals--an inability to withstand prolonged blackouts. At some hospitals, auxiliary power failed, endangering patients who relied on critical equipment. Three days after the hurricane hit, at least 40 hospitals in the affected region were still running on generator power, according to FEMA spokesperson Hannah Vick. But the vast majority of those generators couldn't power air conditioning systems, a critical flaw in modern American hospitals built with sealed windows and filled with heat-producing electrical equipment.

That problem was clear in an intensive care unit at Earl K. Long Hospital in Baton Rouge last Wednesday, one of several humid, dimly lit hospitals ProPublica visited last week. Ventilators, heart monitors and other generator-powered equipment exhaled heat that filled the enclosed unit. Nurses rigged up fans at patients' bedsides, but with the windows closed tight they just circulated hot air.

Nurse manager Carolyne LeBlanc, dressed in a damp tank top and shorts and wiping her brow, worried that her medically fragile patients would become even sicker. "They're hot," she said, "Very hot." None of the staff could find a thermometer that went up high enough to measure exactly how sweltering it was.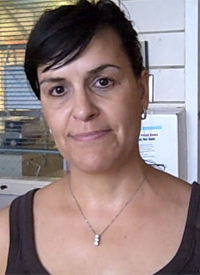 Earl K. Long Hospital Nurse Manager Carolyne LeBlanc (Credit: Sheri Fink/ProPublica)

The state-run hospital, which serves residents regardless of their ability to pay, ultimately evacuated all of its patients. An ambulance crew took one of them down the hospital's single working elevator. "We're going to New Orleans," a crew member told respiratory therapist Jean Chachere. "I hear they have electricity," Chachere replied.

Earl K. Long's back-up generators worked, but when the hospital tried to re-join the grid, people smelled smoke; a switch had failed, and the remaining 52 patients had to be evacuated. Many nursing homes also lost power, raising concerns about the safety of their residents.

As he coped with the crisis, Alan Levine, Louisiana's Secretary of Health and Hospitals, was already pondering the lessons of Hurricane Gustav. In some cases, he has tangible evidence that the pre-storm evacuation might have saved lives. When the hurricane's eye passed over L.J. Chabert Regional Medical Center in Houma, La., destroying the roof and damaging the electrical system, the patients had already been moved to safety.

Still, of the 18 deaths attributed to the storm as of last Wednesday, eight were medical evacuees, Levine said. Some might have been caused by accidents and others probably couldn't have been prevented. Although "many of the eight might have died (regardless of being evacuated) because they were that sick, it makes you think hard," Levine said. "The decision to evacuate is extremely, extremely difficult."
Moving sick patients exposes them to stress and the risk that IV lines, ventilator tubes and monitors will become detached. If a crisis occurs en route, needed medical supplies and personnel may not be available.

Levine believes the decision to launch a mass evacuation before the storm was right. If the levees in New Orleans had been breached as they were during Katrina, "imagine how much more difficult it would have been to evacuate them."

When Katrina struck in 2005, roughly 300 deaths were recorded at hospitals, long-term care facilities and in nursing homes, according to a recently published study of death certificates and disaster mortuary team records. Many of them might have been saved if they had been evacuated sooner.

Dozens of civil law suits and medical malpractice claims from Katrina are still making their way through Louisiana courts. Nursing home owners Sal and Mabel Mangano were tried in criminal court for the drowning deaths of 34 residents in their St. Bernard facility after they decided to shelter in place. Although a jury found the couple not guilty, the case served as a warning to health facility owners, health care workers, and government officials, who were enthusiastic about evacuating vulnerable residents as Gustav approached.

Federal, state and local officials were absorbing Gusav's lessons as they monitored Hurricane Ike. "The point is we have a very low death count," Levine said. "That's because the people didn't stay in harm's way. They got out." Although the medical and civilian evacuations were costly, uncomfortable and involved some risks, in the end "they're alive, safe," Levine said. "That's our job as state officials."
Watch a video related to hospitals' responses to Hurricane Gustav in Louisiana.
Jamie Wilson contributed research to this story.
Popular in the Community