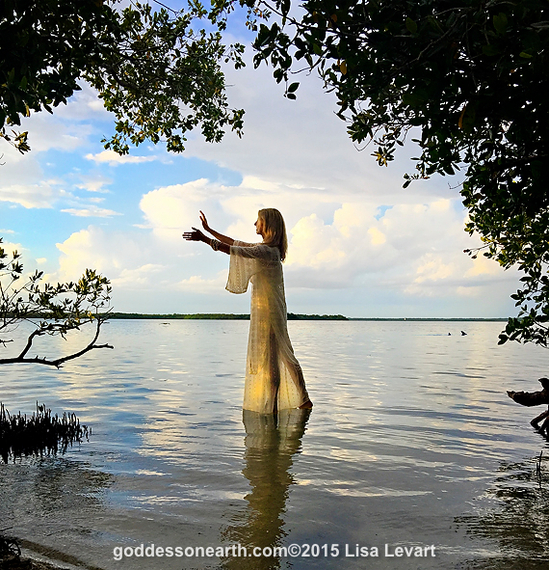 Dianne Gray, the President of the Elisabeth Kubler-Ross Foundation and founder of Hospice and Healthcare Communications has known grief. When Dianne was only nine years old, her father died of a sudden heart attack at age 39. Years later, following several miscarriages, she gave birth to a son only to have him diagnosed at age four with a rare neurological disorder, NBIA Disorders. Her son Austin suffered profoundly throughout his life and died at age 14, leading Dianne back to Elisabeth Kubler-Ross' teachings.
The renown psychiatrist Elisabeth Kubler-Ross, wrote her seminal book on grieving "On Death and Dying" in 1969. She believed we process grief in five stages: Denial, Anger, Bargaining, Depression and Acceptance. Her theory was meant to apply to those dying, but I believe (and others concur) these universal stages can refer to any loss: a loved one, a marriage, one's health, a home, a pet.
I met Dianne two years ago during a photo session with her good friend, writer and activist, Kathy Eldon. Serendipitously, we reconnected in Florida two months ago.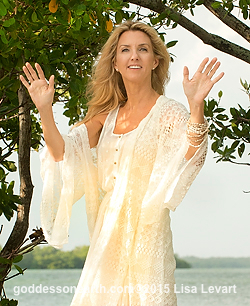 Compassion and generosity flow through Dianne like a gentle river. Over the course of a two-hour breakfast, she imparted several important lessons: the first of which was how to let go of feelings of guilt.
Let me explain. In January, my family had come to realize we could no longer care at home for my mother, who has advanced Alzheimer's disease. This is a painful decision many loving families may have to make, but it also comes with a healthy dose of guilt.
Dianne saw it from a different perspective. With my mother's day-to-day needs now being taken care of by the nursing home staff, she counseled, I could give her what no was else could - a daughter's love. I could hold her hand, stroke her hair, caress her face, gaze into her eyes with love. This, I could do whole-heartedly.
Dianne further asked what I was getting by holding onto the guilt, suggesting that it was a barrier to being fully present with my mother while she was still alive. Guilt, she said, can be an emotional placeholder, beckoning us to live in the past, not the present. About my decision to place my mother in a care facility, she asked "Did you do everything you could, at that time, with the information you had?"
I thought about it for a minute, while taking a large sip of orange juice. She was right, there was no reason to carry around the heavy burden of guilt because I truly love my mother to the best of my ability -- and continue to make the best care decisions I can each and every time we cross a new bridge together.
The guilt began to recede.
Dianne also shared the philosophy she lives by: live life to the fullest. While I couldn't change my mother's condition, I could still experience life with exuberance. One thing led to another and the next day we were creating a White Tara portrait for Goddess on Earth at Lover's Key State Park, a barrier island near Fort Myers. I was in ecstasy.
White Tara, the Tibetan Goddess of Compassion was a natural choice for Dianne to embody. This Goddess is often depicted with seven eyes, one on each hand and foot, and three on the face (the third eye being on the forehead). With her extraordinary vision, White Tara perceives human's suffering and her compassion encompasses all.
We photographed during a lull in a deluge of fierce thunderstorms. Two dolphins, a manatee, a double rainbow and a flying pelican visited us. Without a doubt, we were in the midst of a magical day.
To accompany her White Tara portrait, Dianne wrote;
Being in the presence of profound suffering for a protracted period of time, such as that endured by both my son and in a different way, my healthy daughter, has gifted me with an additional "eye for seeing, heart for feeling and a soul for loving unconditionally" the unspoken pain of others. We all have this ability -- and hopefully as we observe suffering both seen and unseen, we will remember the essence of White Tara, the beautiful gift of shared compassion. On a lighter note-- it's no surprise that my favorite color is white. It is to me, all things Light with infinite possibilities for shared Love.
After I left Florida's warm waters behind, I made a promise to myself. While I will still mourn for my mother, I will also ask myself often, "Am I loving her enough? Am I living my life with joy? Am I seeing the beauty and magic that surrounds me?" If my answer is yes - and I hope it will be more often than not -my guilt will be lessened, my depression less pronounced. My heart will remain open and I will look forward to tomorrow, even while I grieve.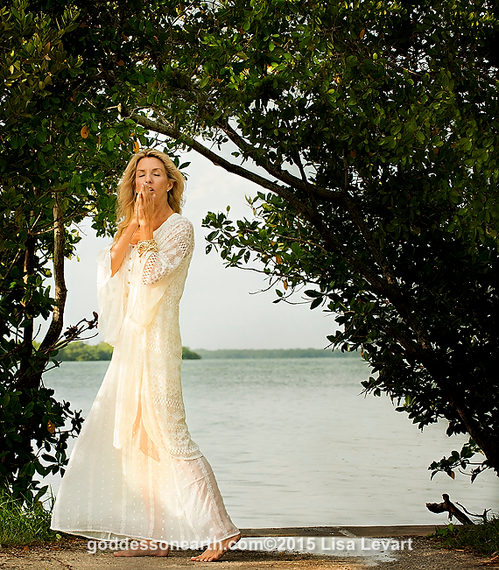 Calling all HuffPost superfans!
Sign up for membership to become a founding member and help shape HuffPost's next chapter