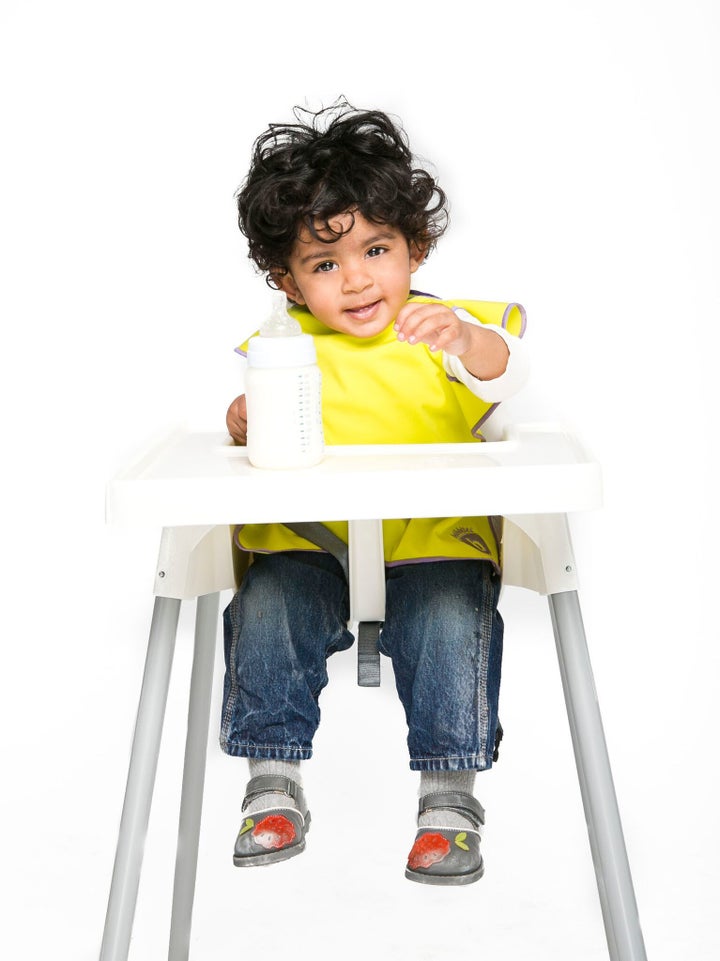 Hello Bibbitec Gang! This is Steve here. I wanted to make a "What I learned/what I would do different" post for all those budding entrepreneurs out there thinking of starting a "product oriented" new business.
For those who don't know about me, prior to starting bibbitec, my businesses were all service oriented (Legal and Financial Services). That business model is very different from this and there are some similarities but the entire process is very different. So here is what we did good and would do differently if we did it again:
1. Product Development - You cannot and should not rush this process. Susie spent about 18 months testing out designs, fabrics and finding manufacturers until she got to the final version of the Ultimate Bib. Once you get there, you need to be able to articulate your "value proposition" and what makes your product different or better. Susie did a great job of this.
2. Public Relations and Marketing - For a small business like ours, the best "spokesperson" you can have is the founder of the business. They have the passion and their's is the story everyone wants to hear. Both pre and post Shark Tank we invested considerable money with "Public Relations Professionals" for which I can unequivocally say we got no return whatsoever. While there is definitely a fit for PR firms and professionals, it is properly used in either the growth or maturity phase of a business and it is not money well spent in the start up phase. They can help put the paint and fixtures on your ship, but they cannot help build the engine in the hull.
3. SEO, Re-Marketing, Bloggers, Social Media - I'll lump these all together and I'll tell you these are vital elements to starting a business. My largest experience and recommendation here is that you need to do ALL OF THEM AT THE SAME TIME! I cannot stress this more. Trying one and then the other and then the other will not result in the effectiveness you want. After you've invested and developed your product, all your money needs to go to this effort in a coordinated manner to help you make the splash you need.
4. Made in the USA - The bottom line here is that you CAN successfully develop and manufacture a product in the U.S. The Quality of our bibs are truly unparralelled and this was something Susie and her family (with experience in the garment industry) would not cut corners on. You need to be proud of the product you are taking to market. So how am I so sure you can successfully develop and manufacture a product in the USA when so many others say you cannot?!?!?!
5. Retailers and Etailers - Business is dog eat dog. The Sharks know this and you'll soon learn this. The biggest "Dogs" in the product oriented business are the Retailers and Etailers. They do not care whatsoever about your brand or product and are only interested in their bottom line. It is this proverbial "middle man" that makes your profits disappear and require that you make your products for peanuts and low quality. The answer is to go direct to customers!!!!!!! If you do this, you can afford to make your product in the U.S.A. for a little more money. Immediately Susie knew this was the answer after her first trade show. Her passion was to create jobs in the U.S. with our manufacturing partners and NOT line the pockets of the middlemen. I was much slower to adopt her belief and had to re-learn and re-do the steps that led her to that conclusion. It was the effort by me to learn and try to put our products through these channels without having the funding to go overseas and make 100,000 bibs for half the price which put us behind the 8 ball which I could never get out of. Don't get me wrong, there is nothing wrong with going overseas as there are many countries out there where you can get quality products made at a good price, but our goal was to keep it made in the USA. I just want to tell you it is 1,000% doable, but you MUST take out the middleman and go direct to consumer.
6. Trust your Gut (after you've done your research!) - Susie and I had no experience whatsoever in a Product oriented business. However, we took the necessary time to learn what we could through the development of the product and attending a few tradeshows. After doing these steps, Susie knew exactly the steps to take but I was not confident enough to follow her lead. Looking back over our 8 years at this, with very few exceptions, Susie's initial beliefs and thoughts were the way to go and we let outside forces, ideas or opinions sway our final decisions. Thus, for all of you out there trying to start this type of business, TRUST YOURSELF! You know what they say about other peoples opinions, right? It is the hardest thing in the world to trust your gut and implement decisions that may take multiple years to come to fruition, but it is that resolve, patience and confidence that is needed. My favorite saying that applies here is, "It took me 5 years to become an overnight success."
The Bibbitec Experience has been one of the most challenging and rewarding experiences for our entire family. The lessons learned and experiences gained are truly priceless. If any budding entrepreneurs have any questions at all for us, please post here and we'll try to answer any questions as well as we can.
Thanks so much each and every one of you for your support and I hope these little nuggets can be difference makers for you as you try to fulfill your and your family's dreams and goals!
Related
Popular in the Community