Somewhere around the halfway point up Zion National Park's Observation Point trail, which leads to the park's highest point above the canyon, I took a wrong step, used my right arm to brace myself against the canyon wall, and in the act my left foot slammed against a rock on the path.
Thankfully, the start to my 10-day trip in Utah's national parks did not begin with any broken bones or a sprained ankle. My right toenail, however, took the brunt of it. Three months later, it is still a gnarly black bruise. Incurred at my first park of the summer, the "Zion" toenail has left its mark with me as I traveled to nine other parks this summer.
These types of wounds – bruises, cuts, blisters, scratches – are common. They are the holy marks nature provides. Each wound tells its own story. Yet all are part of the larger, grand narrative that the outdoor space tells: Nature is beautiful, but unrelenting. It demands respect.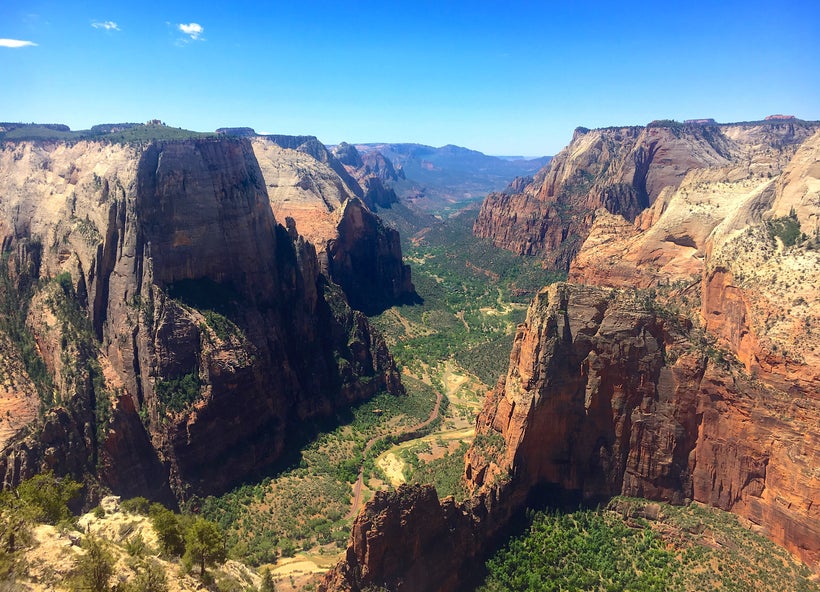 Along that same hike, the majority of which I was subjected to the exposed, desert sun, I found myself along a cliff slowly making my way up to the top of the canyon. The trail was a trial, and in the midst of the slow upward trek I once or twice found it to be a bit monotonous. Yet in those moments my memory was jarred. The canyon reminded me just what I was doing. I was climbing a canyon overlooking the seemingly still but powerful Virgin River that formed the very paths I was walking. I was climbing and literally looking at evolution before my eyes. I felt small and insignificant at the grandiosity of this history. My life is but a speck of dust compared to millions of years over which this land has become, and is still becoming, what it is.
The journey was a spiritual one. The Utah trip, during which I spent time in Zion, Bryce Canyon, Capitol Reef, and Arches national parks, was spent entirely alone. A "city boy" at heart, I had grown tired of the noise and the busyness. The political turmoil which has left our communities fractured and in ruins had left me in a continual state of anxiety and hopelessness. Even going to church felt like a chore, a checkmark on the religious to-do list that is never satisfied. I needed time away, time "out there" to be renewed. The rocks were my teachers. The bumps and bruises my lessons. The land invited me into its history. And the silence? That was my meditation. As Jack Kerouac said in Dharma Bums, "The silence was an intense roar." While the land is natural, it speaks in supernatural ways. Nature is where I have learned to best experience the divine.
The specifics of nature's lessons change place to place. Zion taught me a perseverance I never knew I had. Arches helped me practice the art of stillness. Crater Lake provided me a chance to face some fears, and how to (quite literally) jump into them. The wildflowers at Mount Rainier showed me how to find beauty in unexpected places. Rocky Mountain, my "backyard" in Denver, does what it always does: offers me opportunities of newness during the repetition of work and responsibility.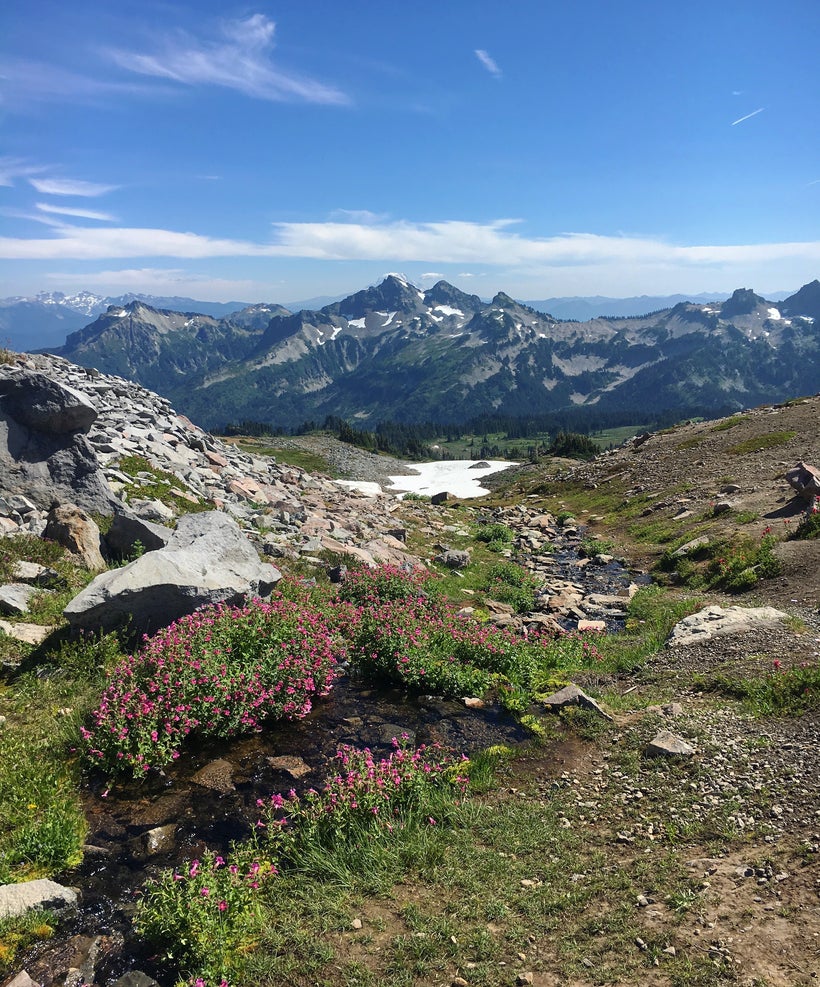 While nature is the world's greatest teacher, it does not provide a sneak peek at the lessons it will teach you. Expectations are superseded and the unexpected is always encountered. While pictures offer a preview, it is of no substitute for placing yourself in the middle of it all. There are prerequisites. You are required to be prepared, to know your surroundings and survival skills. But there is not a list of concrete course objectives that you will come away with. Nature's lectures speak to the very heart of those who choose to enter. The lessons you come away with never seem to meet the expectations you enter with. Nature has a tendency to outsmart. It teaches you things about yourself that you never anticipated. "Climb the mountains," John Muir once advised, "and get their good tidings."
Nature protects and provides refuge from the political and social turmoil that is felt around the globe. This shield makes us forget about the fighting on social media and the political talking heads. While offering us refuge, our sacred outdoor spaces are under assault, whether through climate change or politicians threatening to remove federal protection from certain lands. As we benefit from nature's teachings, we have a responsibility to protect nature in return.
As my summer adventure through some of America's national parks ends, I'm already thinking about what awaits in the fall and winter. Nature never closes. Its invitation is eternal. Plan a trip, even if it's just a long weekend, and get outside. Learn about yourself in the wildly beautiful outdoors. And as you take lessons learned back to the normalcy of daily life, remember to give back and take steps to protect the lands that offer us so much.
REAL LIFE. REAL NEWS. REAL VOICES.
Help us tell more of the stories that matter from voices that too often remain unheard.
This post was published on the now-closed HuffPost Contributor platform. Contributors control their own work and posted freely to our site. If you need to flag this entry as abusive,
send us an email
.