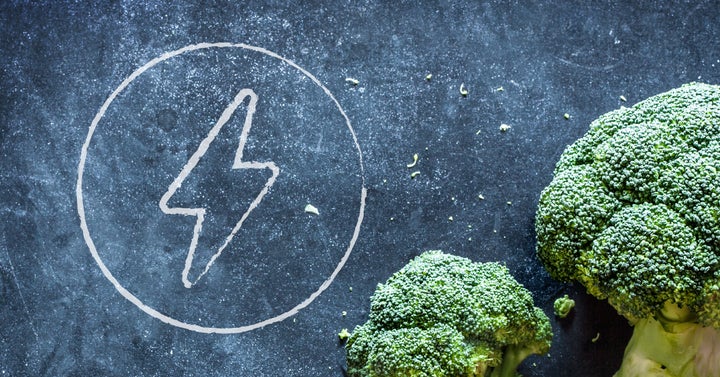 How we sustainably feed our growing and urbanizing world is one of the most pressing questions of our time.
Here's the irony -- we grow and produce enough food to feed 10 billion people, yet on a planet of 7 billion people, only about 6 billion are getting enough food. It turns out our food system is pretty inefficient. And more than that, if you measured the carbon footprint of all that food we waste as a country, it would be the world's third largest emitter of greenhouse gases.
How Energy Efficiency Relates to Food
My company has a unique insight into our global food system because we make the refrigeration systems that keep food fresh when it's transported on the road or ocean, and when it's displayed in supermarkets. These technologies are widely used in the developed world, but not yet in many developing countries. In fact less than 10% of the world's perishable foods are refrigerated today.
United Technologies has also been active in the energy efficiency movement for decades, especially for residential and commercial buildings with high efficiency elevators plus heating, ventilating and air conditioning systems.
Sitting in both worlds made me realize there's a lot we can learn from energy efficiency when we think about our food.
We've become very energy efficient in the last 20 years by basically spreading the same amount of power across a growing society and economy without having to build new power plants and deal with the associated environmental emissions.
Like energy, we need to efficiently spread the food we already grow across more people without increasing greenhouse gas emissions. Food conservation must be every bit as important as energy conservation. We need a new paradigm. We need the Age of Food Efficiency where we waste less to feed more with big dividends to the environment.
Leading Experts Share Their Views
As the host of the Race to 9 Billion sustainability podcast, I just released a new episode called "Lessons from Food Efficiency for Energy Efficiency." My two guests are experts in these fields: Dana Gunders is the Senior Scientist of the Food and Agriculture Program at the Natural Resources Defense Council and author of numerous reports not only on waste, but on food sourcing and labeling as well. She also wrote a really helpful book called the "Waste-Free Kitchen Handbook: A Guide to Eating Well and Saving Money By Wasting Less Food."
Susan Crossett helped run an electric utility in Upstate New York serving a million and a half people. She knows what it takes to get energy from production through distribution to the outlet in your home. Today she's a corporate strategy and public affairs advisor for the statewide Harris Beach law firm in New York.
Thinking of food waste in this food/energy paradigm helps us to understand how it is absolutely possible to feed our rapidly growing population more sustainably. My guests help to connect these efficiencies in a new and interesting way!
You can find The Race to 9 Billion and the latest episode on food waste on iTunes, Google Play, and www.raceto9billion.com. I'll be tweeting about it too, so follow me on Twitter @JohnMandyck to join the conversation!
Popular in the Community