Sadly, I can't report that I made it to CES this year. But word on the street from those that did is that amidst some genuinely interesting and cool new technologies destined to make our lives just a little bit, and possibly a lot, better (such as Milo Sensors, and their product, PROOF™), there appears to be some evidence that we have reverted to our primal instincts.
In the face of digital disruption, we are apparently freaking out. The hard-learned lessons of business strategy from decades past have been replaced by knee-jerk reactions to act fast: stick a sensor on it; create new streams of data; launch an app; augment reality. Overwhelmed by the unknown, business executives today appear to be in thrall to "amygdala hijack."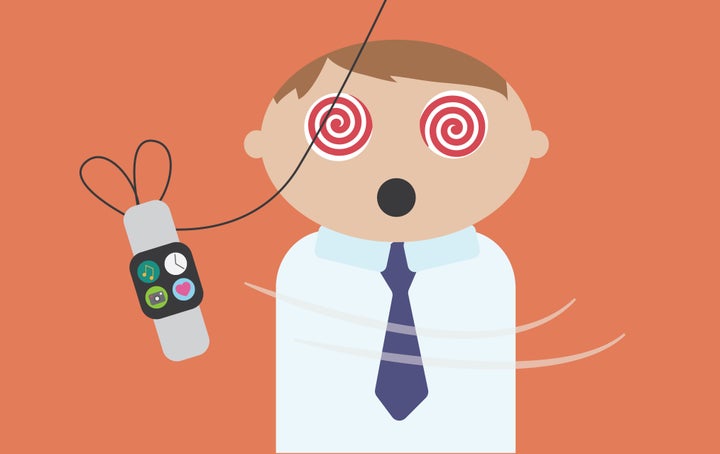 This phrase, used to describe the bypassing of rational thought and the "thinking brain," is attributed to Daniel Goleman.[1] Typically it refers to situations where we respond emotionally to "fight, flight or freeze" situations due to the perception of threat, leading to actions which may in some cases be life-saving but which may also lead a person to "react irrationally and destructively."[2] Amygdala hijack in the face of coming around the bend to find a sabre-tooth tiger: good. In the face of possible declining toaster sales: maybe less good?
The panicked "what do we have on hand that we can use?" or "what technologies exist that we can add to our offers or operations?" should serve as a flashing warning signal that you've been hijacked.
But I just want toast. Much has been made online of the Bluetooth-enabled toaster introduced at CES.[3] This may in fact turn out to be a brilliant example of a deep consumer need that no one – not even consumers – could have predicted they needed. But it may also turn out to be a classic example of applying available (and ultimately unnecessary and costly) technology automatically, because it's there, in the face of sudden perceived risk.
Connected devices can hold all sorts of promise when they can genuinely make consumers' lives better. They can help save time, reduce waste, improve quality of outcomes and maybe even increase happiness…. a pretty tall order. They have the best impact when they are serving a "job" (to borrow Clayton Christensen's term) that can't otherwise be done better. For example, Nest's ability to monitor and micro-adjust thermostat settings to maximize energy efficiency in heating my house feels like a godsend: I would never have the patience and perseverance to get that right on my own. But even on my worst days, I have it in me to drop bread into a conveniently sized slot and wait the three minutes for it to announce its readiness for consumption by literally jumping up in front of me.
Let's roll. It's time to fight the hijacking and bring back the right parts of good old-fashioned growth strategy to the question of how to respond to disruption in the digital age.
A good first step in that fight is to recognize when we are acting because of an urge rooted in fear of the unknown. It's rarely easy to spot in the moment, but one simple check can help: any time you find yourself planning or acting from an asset-out perspective instead of a market-back one, there is a chance you are knee-jerking your way to a strategy.
The panicked "what do we have on hand that we can use?" or "what technologies exist that we can add to our offers or operations?" should serve as a flashing warning signal that you've been hijacked. Instead, slow down and ask, "what do our customers really need?" and "how can we turn that to our advantage?"
The Market-Back Mindset
I try to encourage our clients to always keep in mind three fundamentals about market-back growth strategy which are as relevant now as they were 30 years ago in the analog world.
Growth only occurs if someone, somewhere changes their behavior. This simple truism is the easiest way I know to check whether an innovation or new growth initiative is focused and stripped of unnecessary bells and whistles. A target behavior can be as simple as "buy more on this shopping occasion" or "pay more per unit" … or as complicated as "set thermostat to automatically detect when the house is occupied." But a good innovation will always have one, along with supporting logic for why that behavior will lead to growth. How to identify the right behavior is a science unto itself. But whether inspired by ethnography or quantitative survey, the behavioral target should serve as the foundation for all future development and marketing decisions.
Your leverage to change behavior varies depending on the point of intervention. Once we know what behavior we are trying to change, a key question becomes when it is best to intervene in the customer's consideration, purchase and usage journey. The billions of dollars pumped into point-of-sale advertising and promotions over the years would suggest that the best point of intervention will be when a customer is primed to buy. However, at Doblin, we have found over time that in general the best "leverage" – i.e. the greatest impact for the least amount of exerted effort (read: spend) – usually exists far earlier in the customer journey. So, as an oversimplified general rule of thumb, companies should consider spending more time exploring how to deploy influence – whether digital or analog – long before their customers are prepared to make a purchase decision.
Not all growth is good. As someone who has spent his entire professional life helping companies grow, this pains me to admit. But there is simple math involved here: if the cost of intervening to change a behavior does not lead to sufficient growth such that it is margin-accretive, it is generally going to be a bad move. There are some exceptions to this rule (critical market share shifts, holding on to marquis client relationships, etc.), but they should surface only rarely.
To follow these fundamental rules, you just need a comprehensive customer journey map and a clear understanding of the marginal economics of your business. While journey maps have become increasingly sophisticated in visualization and insight—and the design world will continue to improve them – any company trying to avoid random acts of growth needs at least a basic one.
None of this should be taken as a caution to slow down and stop experimenting. We are collectively shifting towards a world where it is vital to test the resonance of new, prototyped ideas in the market as early as feasible. However, unless the genesis of these ideas is with clear insight into a typical customer journey (and by extension, genuine customer need), we might find ourselves long on frivolous invention and short on actual innovation.
_________________________
[1] https://tricycle.org/trikedaily/brain-and-emotional-intelligence-interview-daniel-goleman/
[2] https://en.wikipedia.org/wiki/Amygdala_hijack
[3] http://www.forbes.com/sites/geoffreymorrison/2017/01/14/6-of-the-weirdest-and-most-ridiculous-gadgets-from-ces-2017/#1adac36a1212