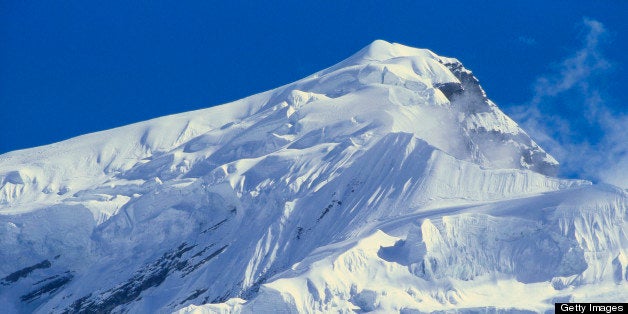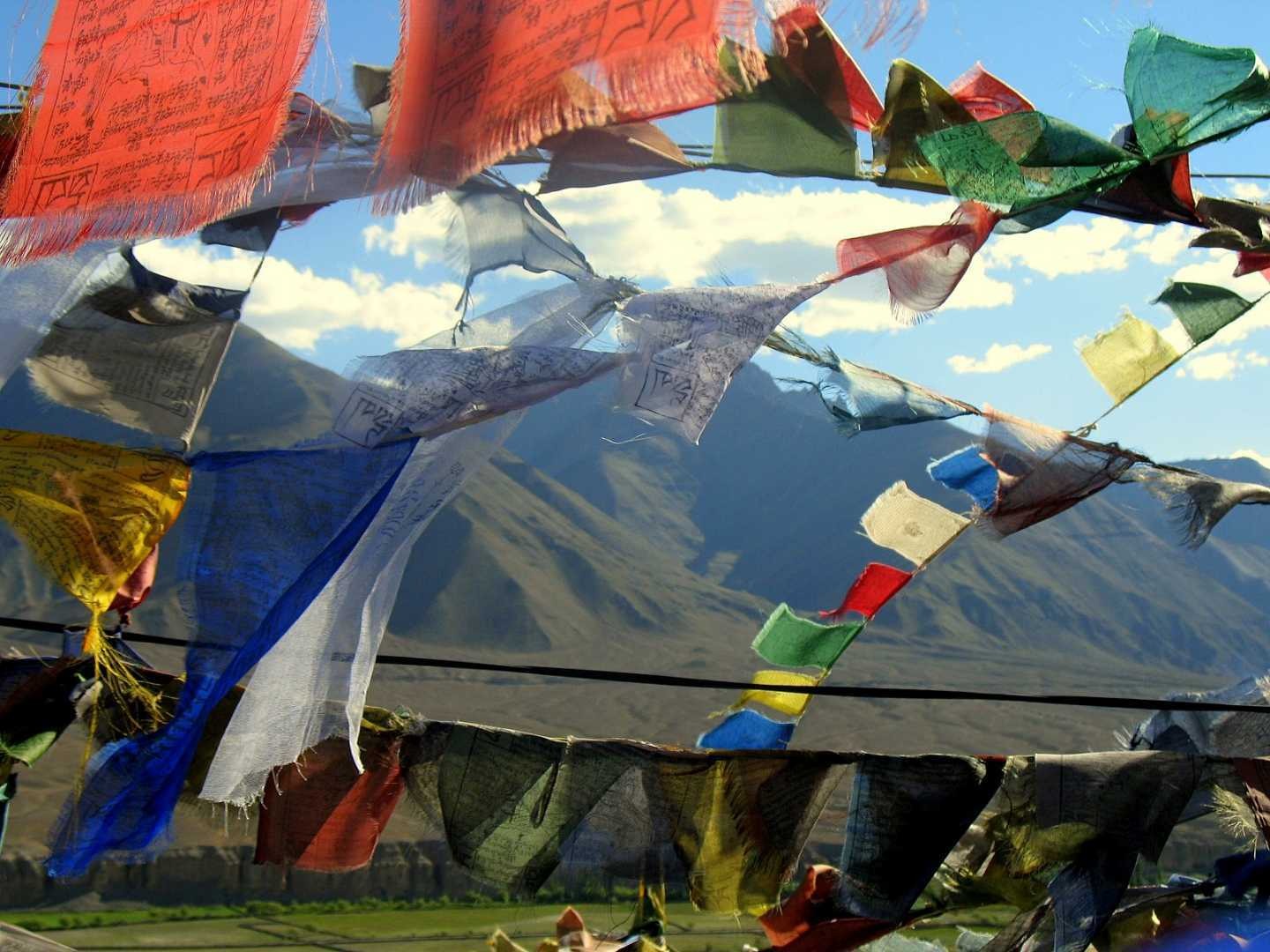 I first heard of Ladakh in the early 1990s when anthropologist Helena Norberg-Hodge, on a book tour, spoke of her decade's worth of experiences in this remote region north of the Indian Himalayan range. It may have been her book's title, Ancient Futures, which initially caught my attention, enticing me with the possibility of a past bridged to the future through wisdom. Or it was the photograph on the cover, a striking image of a Ladakhi grandmother holding a child. The elder's face was tanned and heavily lined, simple, unadorned, with only a plain brown wool cap on her head and a string of large coral beads around her neck. Both young and old faces sported broad smiles. But I was mostly affected by their eyes. They sparkled, somehow defying the two-dimensional photo cover and drawing me into their intimacy.
I picked up her book again in 2003. This time, however, I made the commitment to go to Ladakh myself, as a volunteer through her organization, the International Society of Ecology and Culture (ISEC). Within the year, I was experiencing my own Ladakhi lessons. As Helena and her staff guided our entry into the region -- the small group of us newly arrived to the capital Leh and eager to begin our month-long farm stay with Ladakhi families -- it was easy to see why her voice had become pivotal to the localization movement. Her words -- as a linguist, writer and activist -- carried the energy of someone whose passion burns with the clarity of understanding that, when tied to the will for action, creates the possibility for change. Crediting Ladakh as her greatest teacher in understanding the effects of globalization on people and the environment, Helena has spent her professional life sharing this lesson: strengthening local economies world-wide, built with human-scale relationships and a human-pace of life, is necessary to ensure psychological and material security for individuals and communities.
Due to Ladakh's remote location and relative isolation from outside influences, Helena was able to witness the rapid changes that began to occur in this traditionally agrarian society when exposed to our current global economic structures. Transportation, production and communication systems that favor giant, multi-national monopolies over smaller, locally-rooted businesses began to erode a way of life that had produced "the happiest, most vibrant people" she had ever encountered. Distant role models became children's idea of perfection; cheap products from the other side of the world destroyed the local market and led to unemployment; mono-cultural production began to eat away at the region's biodiversity. At the small-scale of Ladakhi society, Helena clearly saw that economic, social and environmental problems are linked and refusal to address this interdependence can be devastating.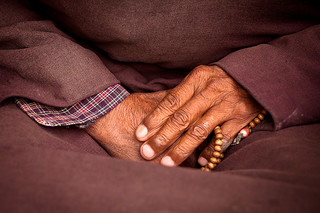 Now more than ever, this message seems critical. For the first time in human history, concentrations of carbon dioxide in our planet's atmosphere has hit 400 parts per million. Pollinator populations, critical for agricultural production, continue to decline. Thousands die in Bangladesh because of hazardous working conditions. Bombs, mass shootings and war threaten to become common place across the globe. Every day news headlines beg for our attention, for our acknowledgement that the way we are attempting to sustain ourselves is not so sustainable.
In a recent interview, Helena spoke of economic localization as a solution multiplier -- the idea that localizing economic activities, particularly for our basic needs of food, shelter and clothing can have numerous positive social, environmental and economic benefits. For example, shortened distances between producers and consumers and greater diversified production of the land can dramatically reduce pollution and CO2 emissions and create local and meaningful jobs -- a magical formula. The solution multiplier continues in many other ways, not the least of which is the cooperative relationships that are developed at the local level based on communication and the understanding that we need each other. (Watching Annie Leonard's film The Story of Stuff is a light yet informative way to learn more about our production and consumption patterns and the connections between many social and environmental issues). Helena's organization, ISEC, additionally emphasizes key structural shifts that we need to make in our economy, such as rethinking how we use our taxes, regulate, subsidize, and measure our economic progress.
But behind all of this, or perhaps holding it all up, is the idea of happiness. Helena nudges forward notions that make us question what it is that we really need in order to live, to thrive, to sustain ourselves. She sums up the benefits of localization in the phrase "the economics of happiness" (also the title of the award-winning documentary she recently co-directed and produced) which essentially boils down to this: we need each other, we need to feel connected to one another, and we can (many already have) rebuild economic and social systems based on this fundamental recognition. She says, "rebuilding the relationships which we have been separated from, because of the global economy, is what localization is about: this rebuilding is the path to happiness."
This may sound simple or naïve, but to me it seems wise and daring to weave relationships back into economics, politics, and agriculture: to challenge the predominant paradigm that we are innately greedy and aggressive, that more is better, larger is inevitable and our success and worth is based on what we acquire and consume. Helena has been influenced by her colleagues in another Himalayan region, the kingdom of Bhutan, whose progressive and visionary efforts are beginning to gain world-wide recognition. The Bhutanese government introduced the concept of Gross National Happiness as an alternative measurement (to the Gross Domestic Product) of national prosperity and sponsored a 2012 UN conference on happiness. Delegates from around the world began to identify social, environmental as well as economic indicators of national and global well-being. Bhutan is also planning on becoming the first country to have completely organic agriculture production.
It seems the time is ripe for change. Surely now is the time to rally the courage each of us needs for the self-reflection, self-responsibility and accountability required to ask, and perhaps answer, the hard questions: What do we really need to lead fulfilling lives? Are we willing to experience the vulnerability inherent in recognizing our need for each other and a healthy, vibrant planet? Are we willing to risk what we will surely lose if we don't?