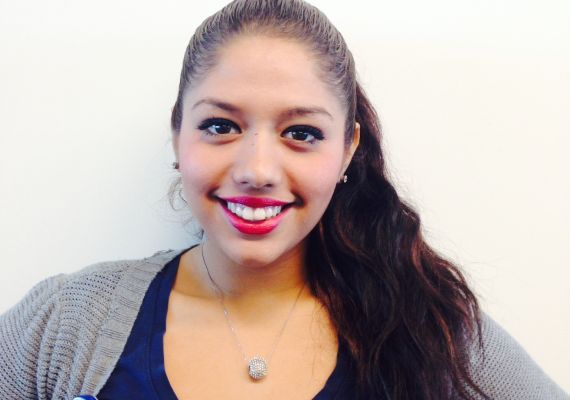 For the 3.7 million low-income young people in America who are not in school or employed, education is crucial for their success. It can break both the social barriers that they have become accustomed to and the cycle of poverty.
Education became important to me while growing up in a low-income, single-parent household in Corpus Christi, Texas. My father reminded us on a daily basis that education was our only hope of escaping the hardships we faced as a family - for present and future generations; that education could prevent us from financial and social adversity.
When he died, his words became even more meaningful to me, as I now had to face the challenges he once did while attempting to maintain a sustainable family household for my younger brother and myself. After dropping out of high school to get a full-time job to pay the mounting bills, I struggled to connect to meaningful employment. I then fully understood the barriers I needed to overcome, and saw clearly that I was working backwards by ruling out education as the solution to my struggles.
Attending the YouthBuild program in Austin, Texas, offered me not only the chance to resume my education, but a living stipend to address my financial issues as well. The program radiated a culture that was similar to the one my father established for me as a child - one in which education was the key. YouthBuild helped me comprehend that education fosters equality and is the backbone of society, especially when coupled with community service. I was motivated to pursue not only my high school education but post-secondary education as well.

With the help of the YouthBuild post-secondary education coordinator, my aspirations grew with each passing day. Staff encouraged us to set ambitious goals, directed them toward high demand occupations and correlated them to the credentials. My coordinator made my dreams seem attainable; I'd never felt so close to success. I saw the need to further my education in order to establish a long-lasting and stable career.
I now have a trajectory in my life and a new-found passion to work with youth who may be facing challenges that most adults don't face in an entire lifetime. Above all, I now know the meaning and effect that education may have on someone's life. I know the effect it has had on mine. What I wouldn't give to hear my father say to me "Maria, I told you so!"
In YouthBuild programs, low-income young people ages 16 to 24 work full-time for six to 24 months toward their GEDs or high school diplomas while learning job skills by building affordable housing in their communities. Between October 27 and December 5, you can support YouthBuild in the Skoll Social Entrepreneurs Challenge on CrowdRise.
Maria Valdez, 21 years old, is a graduate of Austin Youth Works YouthBuild. Having received her high school diploma she enrolled at Austin Community College. She is currently pursuing a degree and career in radiology. Maria serves as the current Vice President of YouthBuild's VOICES (Views on Improving Credential and Education Success) Student Advisory Council. She also works as a Community and Youth Advocate for the Austin Opportunity Youth Collaborative where she helps improve the lives of young people.
Calling all HuffPost superfans!
Sign up for membership to become a founding member and help shape HuffPost's next chapter