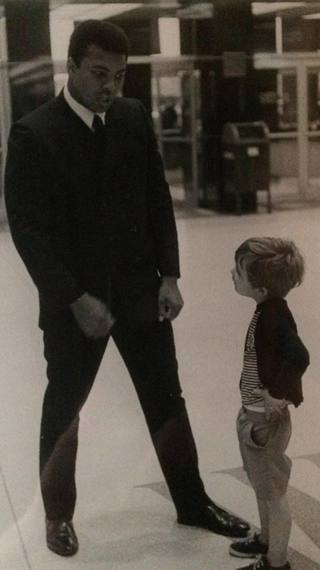 Muhammad Ali and Phil Evans (as a child) play fighting
"Kevin, you are in two feet of water and you are drowning, all you must do is stand." The very words my father said to me during a few horrific episodes of my brain disease (mental illness) bipolar disorder. My good ol' Dad and I had already been through a lot. Some people in my life thought that this response to my mental crisis was a bit too harsh...I disagree. While he told me this, my dad, and my hero Patrick Kevin Hines, relayed exactly what he meant. He referred to the book he'd recently given me a signed copy of, The Devil and Sonny Liston by critically acclaimed in depth author Nick Tosches. A classic masterfully written biography of the devastatingly self destructive, and quite misunderstood main character, heavyweight boxer and world champion Charles "Sonny" Liston. Liston knocked out Floyd Patterson. It was the very first time in the history of boxing that the current heavyweight champ was counted out within the first round.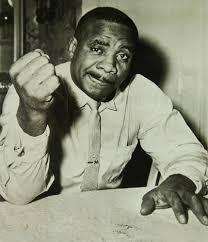 The press, and boxing world referred to the mute mountain as "the bear." Tosches found individuals who were very close to Liston who claimed that during his rematch with Ali, then Cassius Clay was a fixed. The story is most remembered by its name "the phantom punch" As Liston went down in just over one minute during the first round. The story goes that it was the mob who took down some $2.1 million by betting on the 7-1 underdog. Tosches book was a real investigative piece, written like a prose which dove headfirst into the wild and rocky life that Liston lived. Explaining his lack of a childhood, and cotton field laborer, the book talked about how Sonny's father's house rule was, if you were as tall as the dinner table, you were old enough to work. The book detailed Sonny's boarding a bus to and roaming the streets of St. Louis searching for the mother who left him and his 24 siblings.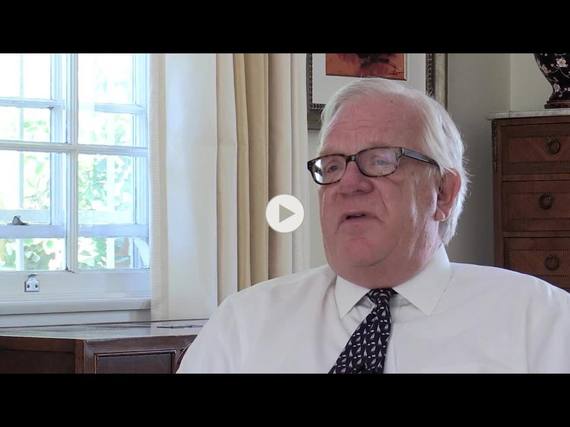 My Dad not only told me of these snippets of Liston's past, he walked me upstairs to his prized, and quite distinguished book shelf. A shelf filled with multiple books on every United States President of incredible stature, many books on outlier business entrepreneurs throughout the course of time, or civil rights movement leaders of each decade. The shelf included several books on William Randolph Hearst. Titles from The original 1913 Funk & Wagnalls New Standard Unabridged Dictionary, The Quotable Einstein, to The Art of War. He had on display some amazing first editions. He owned books on American History from every possible angle, century, and vantage point. There were books on the inception of the Industrial Age, modern society woes, and so much more. You can easily say that Pat Hines has always been a notorious history buff. The man can walk into a conversation on any topic, and elevate it to an entirely the next level, while stimulating, and challenging whomever may be talking. In this conversation however, he was trying to drive home a point. That is when it happened. He reached up to a white covered book depicting the downed Liston. This book told the hard-knock story of Sonny Liston. There is even a story about Sonny's first professional fight, he apparently landed one punch which removed from his opponent at least 7 of his front teeth. Sonny's impact force was so powerful they said it would knock his adversary's into the next week.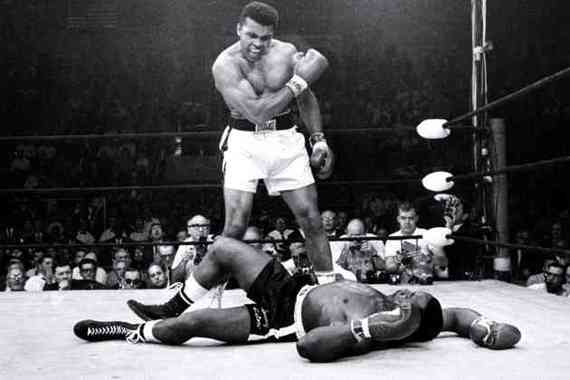 Muhammad Ali, over Sonny Liston
My dad said to me "Kevin there is a great lesson to be learned from this book, many in fact." He then pulled from the top shelf one of his most prized possessions, a wooden picture, with a carved out wooden stand. It was something of my fathers that I had always admired. I'd even asked him a couple of years ago. Big Patty, as his friends affectionately call him pulled this wooden photo statue of Muhammad Ali standing over Liston in a now infamous photograph. The same photo which has become a hugely popular inspirational poster, framed black and white picture, as well as constant barber shop fodder. I know this to be true, I've seen, and heard them all. The iconic photo was grabbed right as Ali apparently shouted "Get Up, Get Up!" Things would never be the same for Sonny. He would physically recover, but none the less, live in a world where he owed the wrong people, the wrong things, most of the time. My father gave this gift to me, in one of my darkest hours. His kindness, love and compassion held lessons I will never forget. One was that my father would do absolutely anything he could to aid me through my pain. He would give up a possession he loved dearly. This was a prize he coveted most of my adolescents. He would do so easily if it were to help me gain a moment of clarity amongst the damaging fog called bipolar disorder that blackened our daily lives. He was my caregiver for many years, after I was pushed from, my mom's house at 18. I had damaged that relationship due to my disease. It was just he and I. My father taught me the value of sacrifice. Doing something for the benefit or wellbeing of others, ignoring your own needs, and wants. The other lesson that rang through quite clearly...I had a choice, I could lay down like Sonny, or I could rise from beneath two feet of water, and I could take a stand. I could stand up for my brain health, for my family who loved me dearly, for my wellness. Eventually, maybe I could even thrive.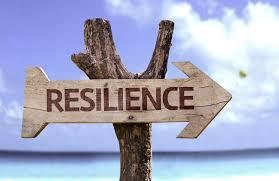 I often find myself reverting back to my father's words, "Kevin, a You are in two feet of water and you are drowning, all you must do is stand." I hear his voice in my head saying this like it's the first time. In hearing and reading of Ali's recent passing, (Muhammad Ali was born on January 17, 1942, in Louisville, KY and almost two weeks ago, he passed away, on June 3, 2016 in Scottsdale, AZ) I am reminded of what a great humanitarian, civil rights leader, father, and war refuser he was. He stuck to his guts, he held onto his morality, and conviction against a government that is not forgiving for such evasive action. He stood. I proudly displayed the statue my Dad gave me all those years ago to help me learn a valuable lesson. It has been up on some kind of shelf, desk space, or in an office of mine now for over 17 years. The statue has traveled with my wife and I to every new place of living we've had in that amount of time. When I think of Muhammad Ali, I think of resilience of the most formidable kind. As overused the word resilience is, (I just used it twice in one paragraph) it is absolutely necessary in this life to survive. If one lacks it, and is overcome with adversity, it is likely they may fall, and not be able to get back up.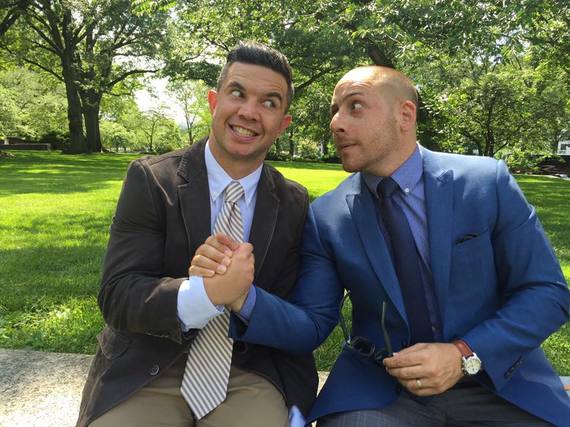 WBF 2 Time World Boxing Title Holder Joe Williams an I @joewilliams_tew & @KevinHinesStory
I can think of no other brother of mine, who better represents such a character trait than former WBF (World Boxing Foundation) two-time world title holder, and former National Rugby League star, First Nation Australian man Joe Williams. A young man with an old soul, who has been dragged through the mud because of the color of his skin, the heritage, and ancestry of his people. An Aboriginal man, who stands up, or sits down for his beliefs, convictions, and way of life. As I type these words, he sits next to me fast asleep on a Delta airplane headed to Washington DC for the National Council for Behavioral Health and Mental Health America's Hill Day 2016. Joe and I met through Australian Suicide Prevention extraordinaire Lauren Tolkin Breen, (www.LaurenBreen.com.au) a lived experience pioneer, and now 17th & Montgomery Productions Staff. Lauren and her family lost her brother Aidon 8 years ago to suicide. She and I connected on twitter some months back, and LTB was quick to introduce me via the same social media platform the incomparable Joe W. Steel as I call him. On this Hill Day people from all over the United States and the globe convene at the steps of Washington DC's Capitol Hill to advocate before their senators, and congressman for the rights of those like Joe and I who live with such brain pain. We were there to represent those who are continuously surviving with a brain disease, substance use disorder, or behavioral health challenge. Every year on HillDay we all gather together advocating for various mental health reform. We converse with state, and national policy officials about a future where the majority of society empathize with those who live with mental and behavioral health challenges and diseases. A society where we all work together to create lasting change.

#TeamRippleWorld Australian Contigent
Joe, Margaret my wife, Lauren and I are currently on part two of our #HopeHelpsHealTour. He and Lauren, (among nearly 30 others from 5 different countries) represent just two individuals working with me on my forthcoming film and book of the same name www.SuicideTheRippleEffect.com they are all members of what we have dubbed #TeamRippleWorld. People from all walks of life working day in, and day out on global initiatives to help people who fight their inner critical selves, and brain torment. The goal is not just to stay alive with suicidal thoughts, ideations, and plans, but to forge onward and live a life of wellness, and life skill success. Each member of #TeamRippleWorld are currently penning a chapter in my upcoming book Suicide The Ripple Effect: Citizens of Hope which is being co-authored by prolific writer, and educator Bob Yehling, (Co-Author of the book Just Add Water, with famous surfer, Clay Marzo) about their stories, how we have all connected on this journey we call life, and the future of suicide prevention. One that celebrates those with lived experience, and expertise. Along with this profound, massive collaborative effort, my wife and I have co founded an organization called www.UnitedSurvivors.com, a massive effort dedicated to sharing all of our lived through it voices, and how important peer advocacy is with the world. Ali, may he rest in peace, said it best... "What I suffered physically was worth what I've accomplished in life. A man (person) who is not courageous enough to take risks will never accomplish anything in life."
Joe Williams & I on green screen
The adversity that Joe Williams, the great Ali, and I have gone through could have destroyed each of us. Yet if we had not gone through these experiences, and for Joe and I who still deal with, we would not be the men we are today. Ali would not have been the man he was before his passing. My suicide attempt remains my greatest mistake. It was unnecessary for me to continue, not to mention nearly fatal. Even so, it was the pain caused by the organ between my ears which became the building blocks for my shadow strength. These steps of life gave me the ability within self to just be. Pushing out all the pain, getting rid of all the noise, laying down our mobile devices of distraction.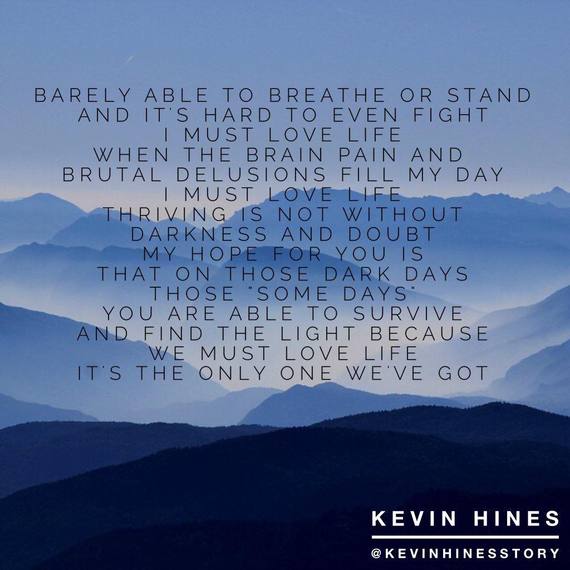 -On a mission to spread #Hope because #HopeHelpsHeal & lived experience helps people relate-
Then it becomes to reflect, as we sit in silence, alone, meditating our thoughts and head noise away. We must find a place where the outside world, and influences becomes null in-void. If we do not take the time to do this daily, our brain pain will overwhelm us as it has in the past. Our first gig of the day is to center ourselves, breath deeply, and when our minds are settled, take each quiet moment to just exist for the sake of existence. I will forever be grateful to all of those who have helped keep me here. From my mother and father, to my friends and family, and most notably to my lovely wife Margaret with her beautiful, almond shaped, brown eyes. I am thankful to have the dad that I have. I will always live in gratitude for the statue of Muhammad Ali that he gave to me. As I finish this piece, it Is father's day, I am going to spend time with and film more of my Dad for my forthcoming documentary. He is my greatest supporter, next to my wife, he was the best man at my wedding, and he is my best friend. Just keep being you Dad. You are amazing, and a gift, and I love you.