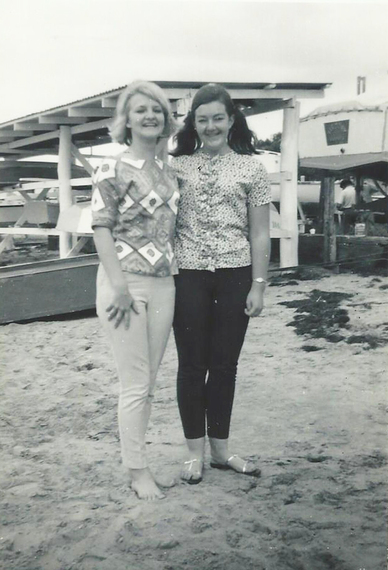 My mum sent me this photo the other day. That's her on the left. Sixteen and barefoot on the beach, no husband or kids on the horizon just yet. Dreaming of travel abroad, maybe art school in Paris or studying the Italian Masters in Rome. Young, happy and carefree. A bright shining girl.
She recently flew up and joined us for the end of our family holiday in Byron Bay. She arrived for dinner, waving a bottle of champagne, to a jubilant chorus of cheers and shouts. It was a boisterous night of laughter and happiness ringing out on the warm night air. I needed it. I needed her. I've lived a 1000 kms away in a different city for over a decade now but I still miss having her there, ready to pop over for dinner with a bottle of wine under her arm at a moment's notice.
It was hard to leave her a few days later, I felt that tug in my chest. I wanted to relinquish control and dissolve into her, let her take care of everything like she used to. When I was plagued by nightmares as a child, she would lift the quilt without a word and I would slip beneath her arm and into the relief of a dreamless sleep, nightmare instantly banished. She wielded such power.
But I'm the one lifting the quilt now to an anxious child in the middle of the night. I'm the one taking care of things, the one others dissolve into. So instead I kissed her goodbye and drove away, with my own noisy clan in the backseat, the miles stacking up between us once more.
Is it possible to inhabit a place where your mother doesn't exist? My own mother was such a vivid presence in my childhood that I cannot fathom it. Mind you, at that age I just accepted her there as a fait accompli; Mum was Mum, she was there purely to orbit my star at the centre of the universe. She called me her Botticelli angel, sang songs to me in the bath, told me stories about the Vikings and listened to my plaintive woes.
I didn't see the isolation and loneliness of an exhausted young mother. I didn't see her frustration and despair for her own dreams while she was elbows deep in dishes and weighed down by domesticity. I didn't see the woman, ahead of her time in so many ways, wrestling with her own ambivalence about motherhood, striving to make her marriage work, fighting to reclaim her lost sense of self and express the creativity that burned inside her.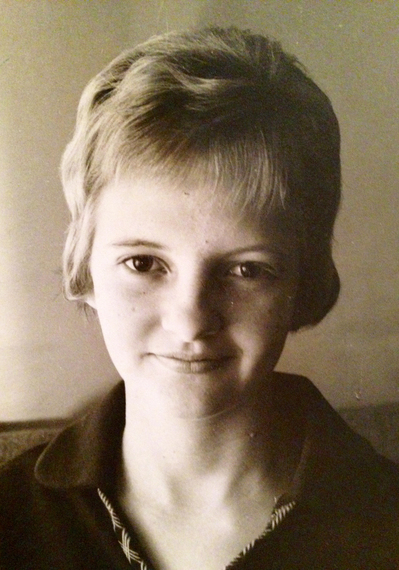 At times she was hard to reach, a faraway look clouding her eyes as she slipped away to the sanctuary of her easel and etchings and jars of oily brushes. I can still see her ink-stained fingers wiping on her apron, her air of distracted concentration as she moved from easel to table and back again in slow meditative communion. There was a hushed reverence in her studio like that inside a church, a sense of magic and ritual. I am loathe to interrupt her when she is working even now.
Regardless of what was raging elsewhere in her life, what tempest rattled the windows and pounded the door, that space and her time in it was always non-negotiable. It was, and remains, as essential to her as food and air and a good glass of red. It may have taken her 15 years to complete her Fine Arts degree, putting it all on hold with the arrival of each of my two sisters and I, but she always went back. Every time.
Dad, to his credit, has always understood this, and seems to have been perpetually building her a space to work, wherever they have lived. I often think of his tireless effort and care to create it exactly to her requirements, the right number of shelves and a niche for her plan drawers here, enough natural light coming in over there, as an expression of his love and devotion to her.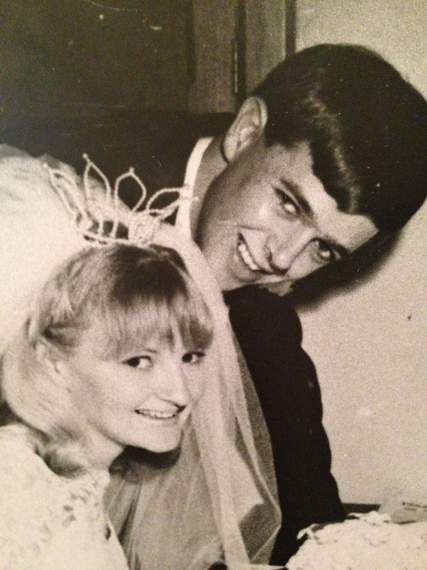 But a funny thing happens as you get older. Once the blinkers of youth and self-absorption fall away, you begin to see things differently and an entirely new appreciation of one's parents is often one of them. It's a rite of passage that takes time; it ripens with age and experience, and even more so with the coming of children. When that parental baton is passed into your own hand, your perspective zooms into sudden sharp focus.
I can see my mother now as the perfectly flawed human being she is, and it must be said, one with absolutely no grasp of the concept of time. She is stubbornly, chronically, resolutely late to everything much to the hair-tearing exasperation of everyone around her. Mum simply waves a hand and carries on.
Without doubt though, my mother is the light at the centre of our family, the beacon guiding us all back to a safe harbour. She is the warm hug, the big laugh, the distracted artist, the patient teacher, the vagabond grandparent who ran away to Italy and the tenacious visionary who has always pushed our family forward.
Watching her gently fold and metamorphose into her own mother, my beloved Grandma, there is a sense of us all moving around the circle of life. Her shoulders rounded and shaking with mirth, the squawk of giggles and irreverent delight, the sing-song self-talk as she potters in the kitchen, the random impulse purchases defended with "Well Grandma was definitely there whispering in my ear, because before I knew it I was choosing a divine new faux fur collar for my jacket".
I always felt the two of them were soul mates, they had a closeness and a connection that went far beyond this mortal realm. Two peas in a pod. When Grandma was diagnosed with cancer, it was Mum who cared for her right through to her final breath. She flew up to Sydney from Melbourne, moved into Grandma's little flat with a view of the harbour and stayed with her till the end.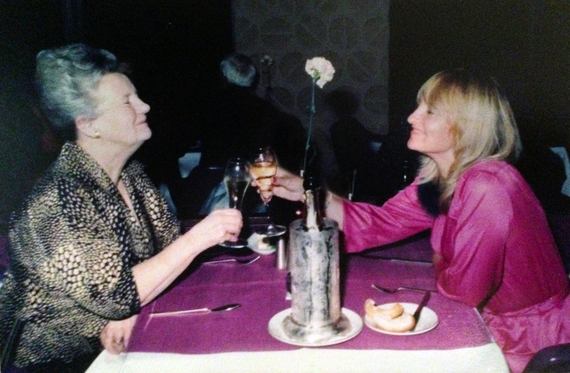 And now I see both of them in my own impish daughter. Even more so looking at that photo of Mum barefoot on the beach. And I am fiercely glad. What a lineage of strong, impressive, fearless women she descends from. Women who get things done. Women who are brave enough to change their course in life. Women with big hearts and bright eyes, with magical thoughts and adventurous feet.
So in acknowledgement. The top 20 things I've learned from my mum.
2. Keep the creative fire alive.
3. Make time and space for art, especially your own.
4. Be curious. There is magic in the detail.
5. Loyalty in love will carry you far.
6. You can't bury your pain or carry the pain of others without hurting yourself.
7. The light, the light, the light.
8. A good glass of red never hurt anybody.
9. Nothing starts a day like tea and toast brought to you in bed by a handsome man.
10. Travel is vital for the mind and soul.
11. You're never too old to run away.
12. A summer in Italy can cure all ills.
13. The little roadside stopping area on a highway is called a layby.
14. Embrace change, keep moving forward.
15. Be brave enough to live differently, however you choose.
16. Let go. Surrender to the chaos.
18. Listen to your inner voice, she knows you best.
19. Be thankful and appreciative of where you are right now.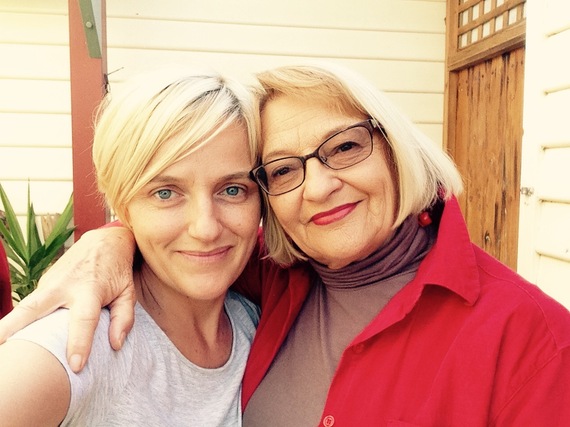 Emma Fletcher is a freelance writer, blogger and mother of three. Chronically underslept, prone to wine and occasionally awesome, she writes about creativity, writing and motherhood at thistruenorth.com and elsewhere.
Calling all HuffPost superfans!
Sign up for membership to become a founding member and help shape HuffPost's next chapter