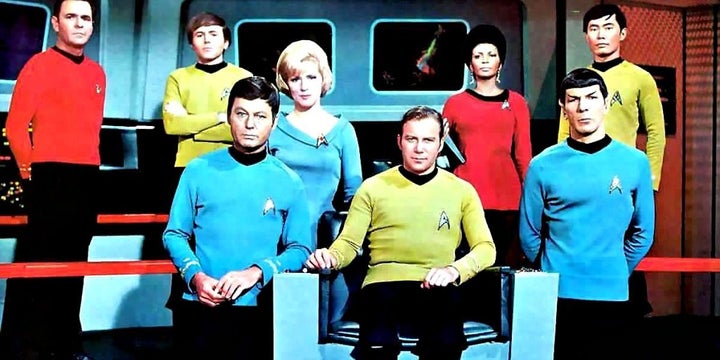 In middle school, I started watching a new series called Star Trek: The Next Generation (1987-1994). As a young immigrant, I was inspired by the myriad of races and alien species that came together on the Starship Enterprise. It was the first time I saw Asian Americans portrayed not as foreigners or exotics, but as members of a diverse starship crew.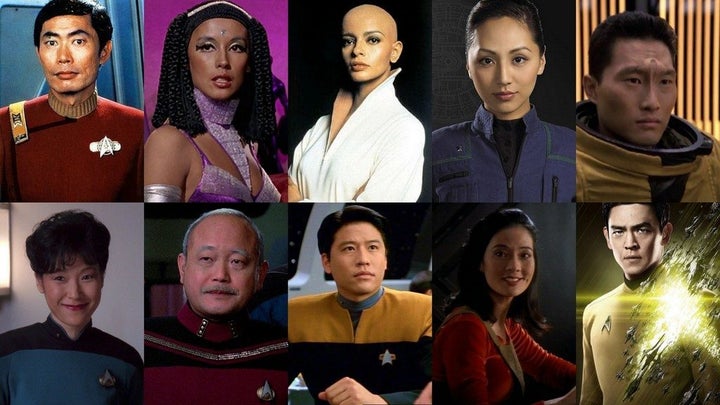 Star Trek has long been at the forefront of challenging cultural norms. Besides a racially diverse cast, Star Trek was the first show to portray an interracial kiss in 1968. This was highly controversial since Hollywood had banned depictions of interracial relationships from 1930 to 1956 and U.S. laws forbade interracial marriages up until 1967.
The rebooted Star Trek films continue to push the boundaries of how studio films represent people of color, as seen in the interracial/interspecies romance between Uhura (portrayed by Zoe Saldana) and Spock (portrayed by Zachary Quinto) and the introduction of Sulu's husband (briefly portrayed by Doug Jung; Sulu is portrayed by John Cho).

Besides pushing cultural boundaries, Star Trek has portrayed people of color not as tokens, but as complex characters with relationships. The father-son relationship of Benjamin and Jake Sisko (Star Trek: Deep Space Nine) and Keiko O'Brien's interracial family (Star Trek: The Next Generation and Star Trek: Deep Space Nine) are seldom portrayed on television.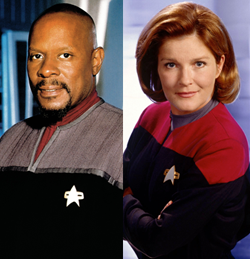 In 50 years, Star Trek has boldly gone where no one has gone before. Its newest iteration, Star Trek: Discovery, is set to debut in January 2017 with Sonequa Martin-Green as the lead.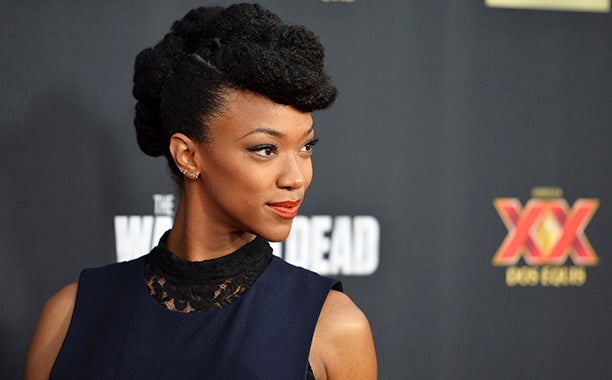 While Star Trek has privileged white male plots over those of characters of color, the storylines have offered inclusive possibilities beyond its time. Unfortunately, rather than expanding the diverse future envisioned by Star Trek back in 1966, Hollywood has light years to go when it comes to inclusion and diversity.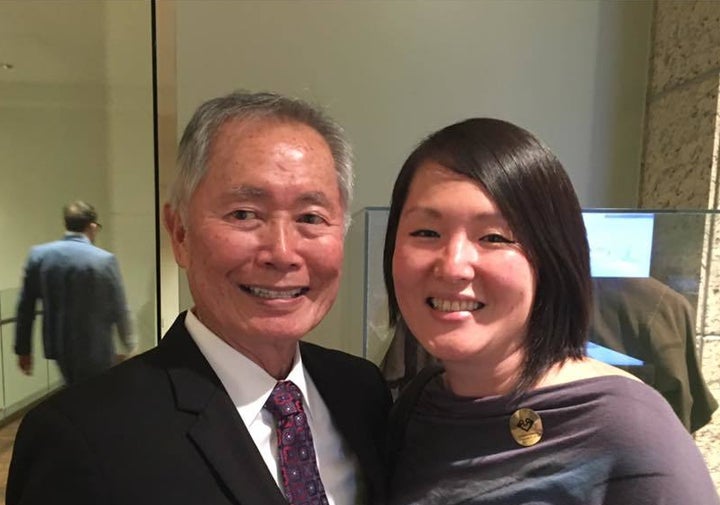 Support HuffPost
The Stakes Have Never Been Higher
Popular in the Community