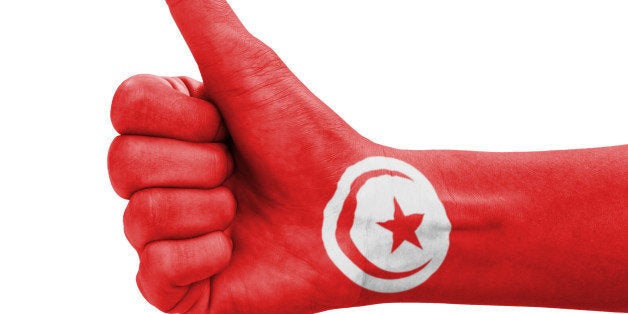 Tunisia is celebrating the announcement that the Tunisian National Dialogue Quartet is the Nobel Peace Prize recipient for 2015. The Nobel Committee noted that "The quartet paved the way for a peaceful dialogue between the citizens, the political parties, authorities and helped to find consensus-based solutions to a wide range of challenges across political and religious divides."
The significance of the Quartet's efforts cannot be overstated. Tunisia, despite economic difficulties, social unrest and the assassination of several political leaders, has managed, unlike any other country rocked by the Arab Spring, to establish a peaceful process that was instrumental in enabling the country to create a constitutional system of government. And it is the quartet - comprised of the Tunisian General Labor Union, the Tunisian Confederation of Industry, Trade and Handicrafts, the Tunisian Human Rights League and the Tunisian Order of Lawyers - that made it happen.
They helped pave the way for a caretaker government and a peaceful election last fall in addition to the ratification of a new constitution. They did this by maintaining a dialogue with all the parties, including securing approval of the process from the public. Their work shows that civil society institutions and organizations can and do continue to play a crucial role in a country's democratization and that such a process - even under difficult circumstances - can lead to free elections and the peaceful transfer of power.
The Tunisian National Dialogue Quartet reminds us that democracy requires robust civic infrastructure and courageous citizen voices. And given the disruption and disagreement rampant in our own capitol city, perhaps the quartet can serve as a reminder that while America may have raised democracy to an art form, it is something we, the people, are still responsible for practicing and participating in every day.
Calling all HuffPost superfans!
Sign up for membership to become a founding member and help shape HuffPost's next chapter