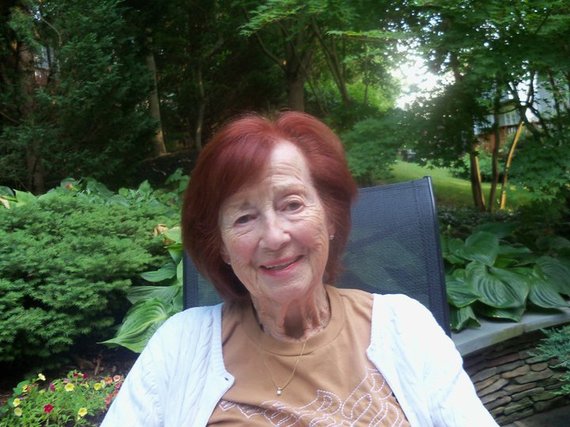 A year ago my 94-year-old grandma was sitting next to me, and I recognized that her reality was much different than mine. Here was a woman who has lived through the Great Depression, World War II, the Civil Rights Movement, Cuban Missile Crisis, the assassination of President Kennedy, 9/11, and now witnesses the administration of the first American black president. There she sat, with a soft subtle glow, sitting so peacefully. It occurred to me that my mini dramas, the self-loathing, and worrying about my next assignment are rather superficial in comparison to a lifetime of change and overcoming adversity. I asked this beautiful woman, "In your life, how did you get through the tough times?" She looked over at me and simply said with a smile, "Well it all works out in the end now doesn't it? There is no point in worrying when things always turn out fine."
As my grandma approaches her 95th birthday, I reflect on all the other great nuggets of advice she has taught me. Sometimes we leave an impact on others without even realizing the difference we make, my grandma has taught me a lot about living. On her last birthday I asked my grandma, what is the secret of life? She told me, "Eat a lot of chocolate and enjoy every bite, and always put on lipstick before you leave the house, you never know who you will meet, or where the day will take you."
Here are 20 other life lessons learned from my 94-year-old grandmother.
1. Do what you can now. Sometimes our latter becomes never.
2. Don't be afraid to let people take care of you. It is not a sign of weakness, it is an act of self-love.
3. Be okay with letting go. Sometimes when things fall apart your life is actually falling into place.
4. Ignore drama and keep your life simple. Simplicity is the highest form of sophistication.
5. There is no shame in living out of a suitcase; it can free you of labels.
6. Forgetting someone's name doesn't mean you forgot how he or she touched your heart.
7. Ask better questions instead of giving the answers.

8. Stop saying you will and start celebrating you did.
9. If you are going to over-think anything, go to the good memories.
10. Forgiveness isn't about freeing you from your past. It opens up your future.
11. You won't always get what you want, but you will get what you need.
12. Nothing happens that is not supposed to.
13. One slow step at a time is the fastest way to get to where you want to go.
14. Someday it will all make sense. Everything is connected.
15. Some people have expiration dates; don't hold on to relationships that are supposed to end.
16. Never underestimate a good book. Reading is like dreaming with your eyes wide open.
17. Always ask how can I help.
18. Someday, just getting out of bed and breathing is more than enough.
19. Enjoy the little things in your life, because one day in your rocking chair you will see that they were all big things.
20. The happiest moment in your life is when you let go of what you can't change.