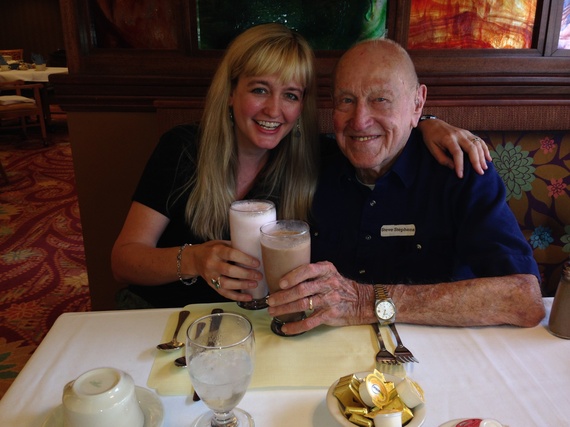 The words "cool" and "grandpa" don't always go together, but I've been hearing them used to describe my grandfather, Harrison "Steve" Stephens, all my life.

He and Grandma have the coolest love story. In 1939, he was a cub reporter assigned to interview an unusual woman named Doris Landram -- the only female airplane pilot in Merced, California. Six weeks later, they were married!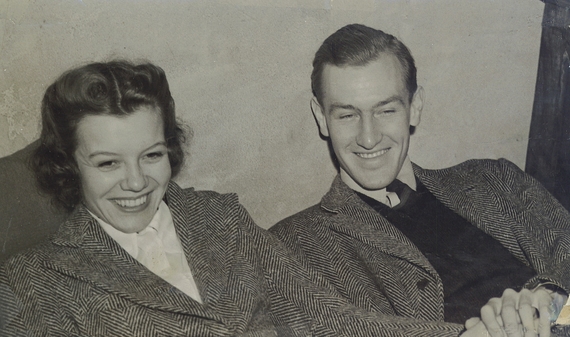 When I was growing up, Grandpa was a newspaper editor by day, jazz guitarist by night. He was a WWII Navy veteran (and lifelong sailor) who always kept his hair buzzed after his service because the military haircut was just so easy (apparently he roared with laughter when, as a little kid, I described him as having "prickly hair and a ruined face").
My grandparents were married nearly 70 years, until Grandma died in 2009. Together they raised four kids in a house that by all accounts was full of laughter and music. Their mutual love and deep friendship was a fantastic model for our family.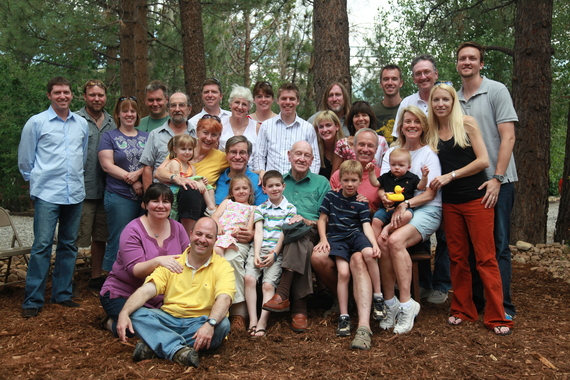 Though he has told me many times that he misses G'ma every day, G'pa continues to live a full life. He hosts a jam session at his apartment each Tuesday with some of his musician pals. "It starts as Steve's salon and then after martinis it turns into Steve's saloon," as he says.
He writes a column for the Balboa Yacht Club newsletter ("A Dash of Salt"), mentored two foreign exchange students studying at Claremont Graduate University, and was the class of '38 correspondent for Stanford University's alumni magazine. He joked that he suspected they awarded him a Stanford Associates Award of Merit in 2008 "due to the mindset that thinks anybody over 85 who can complete a declarative sentence is a marvel," but accepted it with gratitude at a campus ceremony.
A few years ago when Grandpa took a spill off his bicycle and broke his hip, my friends said things like, "Oh no! But that's so cool that he's in his 90s and still riding a bike!" In truly inspiring fashion, he bounced back and simply started riding a souped-up tricycle.
This year on the Fourth of July -- just three days before he turned 99 -- Grandpa donned an Uncle Sam outfit created by my late aunt Susie, hopped on a tricycle my mom decorated with red, white and blue streamers, and rode in the Claremont parade, beaming as he handed out American flags to kids along the parade route. At his birthday BBQ afterward, he gave a little speech thanking everyone for coming and quipping that his tombstone should read, "About time." I asked him the secret to his longevity and he responded, "A great family -- and friends."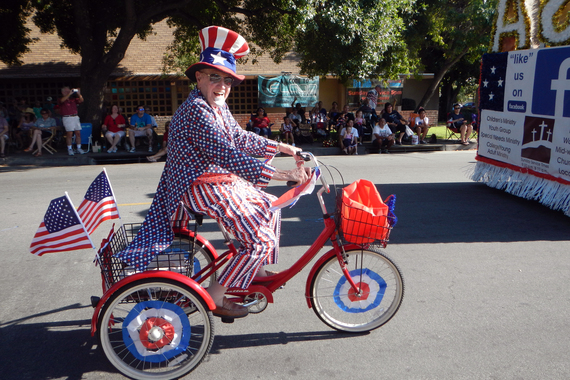 It dawned on me that a larger audience could benefit from wisdom gained in his years of experience, so I recently asked him for the secrets to a fulfilling life. Without further ado:

On finding true love: "I think there's a lot of luck involved, and I think there's a lot of mystery involved. After I'd known Doris for really just a very short time, I realized that I was more comfortable with her than I'd ever been with anybody. What brings that about? I don't know -- that's the mystery."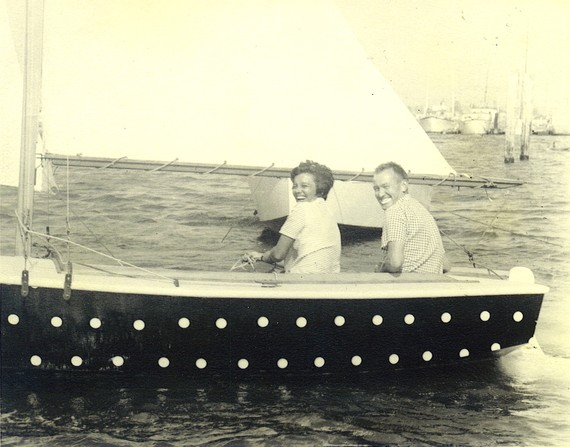 On raising a family: "I think a most important one is to always allow kids -- well, everybody really -- their dignity. Even when meting out punishment, you've got to keep some dignity.
I think another important thing with kids is to listen to them -- listen to what they have to say and treat it with respect."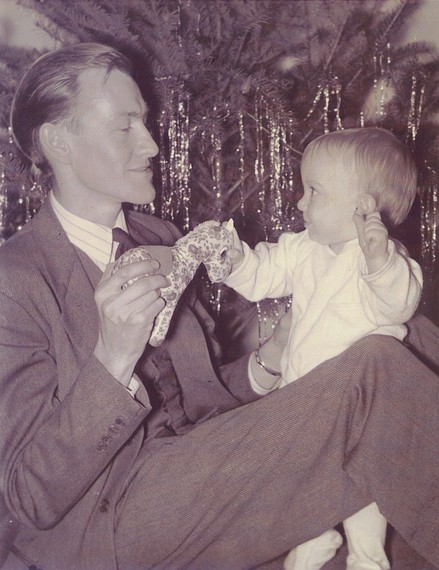 On finding and keeping friends: "I think an important part is to be a good listener. Also laughing at their wit -- very important.
Particularly with one group of friends, music was very important. We'd generally sing a bit. That was fun -- particularly after three beers. It sounded better for some reason."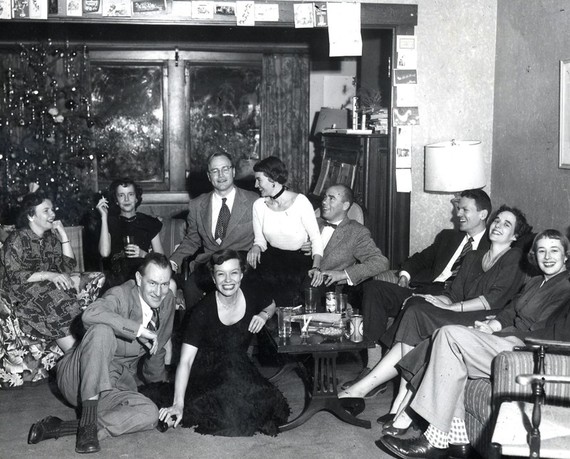 On fidelity: "I think trust, which is certainly a key part of fidelity, is so important to a marriage. Fidelity saves you from so many things that people who aren't faithful suffer -- the anxiety of being caught; if they have any decency at all, a sense of shame that they must feel for having betrayed their spouse; and the separation from that person that would result even if the spouse didn't know about it -- you'd feel your own separation.
There's so much wrong with violating the vows, and there's so much right with keeping them. I don't understand why so many people stray."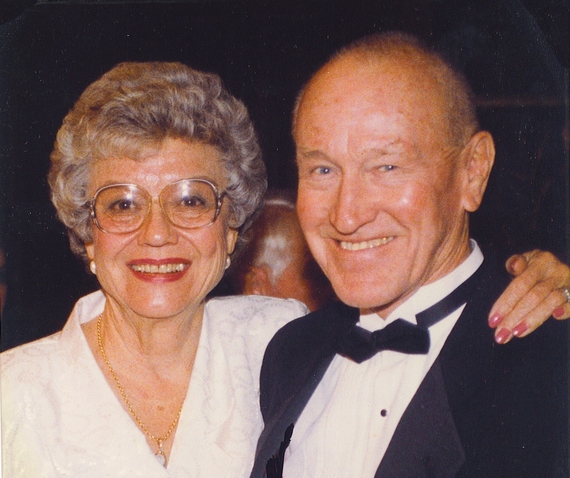 On career choices: "I think it's terribly important to find something that you enjoy, and if possible, something that you feel is doing some good."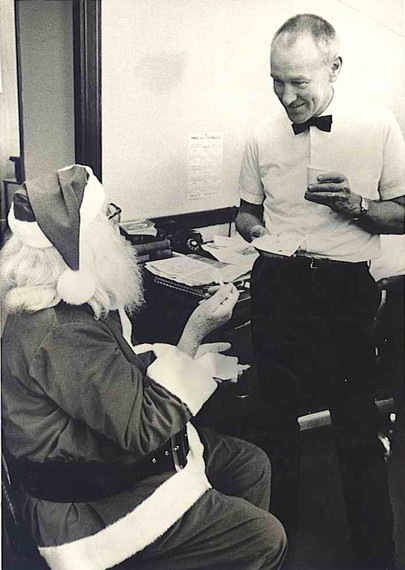 On hobbies: "I think it's important indeed to have something other than your work that you work at. Whatever gives one pleasure is important ... I think people are generally artisans at heart.
Also, a hobby gives you somewhere to go after you've left your paying job. Some people get so wrapped up with their job that they're lost when they retire. I loved my jobs but I certainly welcomed retirement."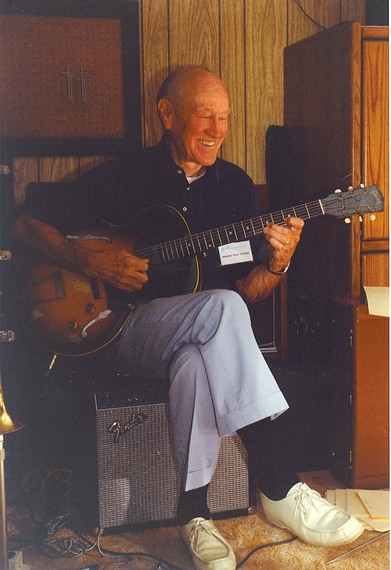 On pets: "I think it's great, particularly if the kids do some taking care of them. They learn a certain amount of responsibility -- and you know how important an animal can become in your life."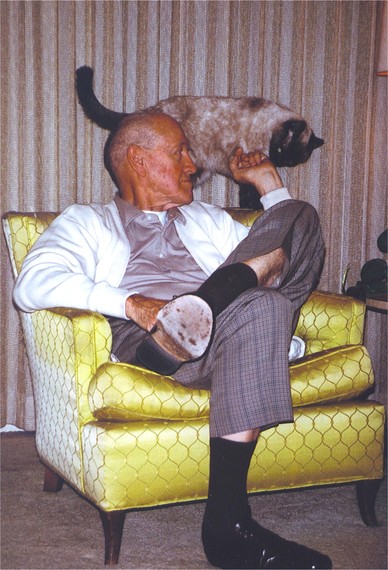 On laughter: "Laughter is terribly important for everything from your personal well-being to keeping friends -- if you laugh with friends, they're going to stay friends a lot more loyally than if you cry with them and complain with them."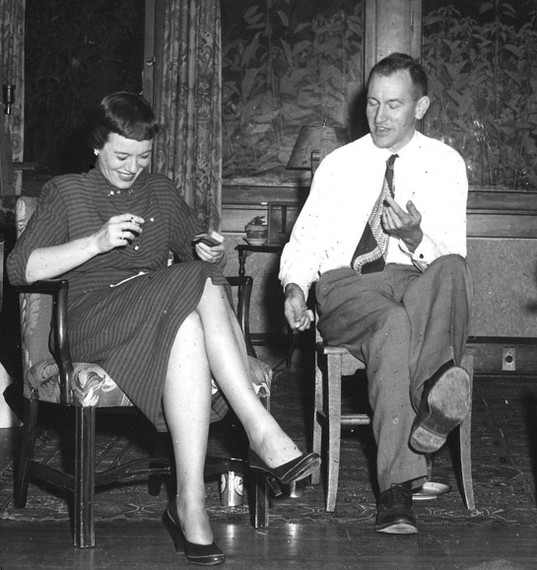 On the most important thing in life: "It sounds awfully corny and saccharine, and it's been said by so many people, but I think that love is the most important thing there is. To love and to be loved -- that combination is a wonderful thing. That's the lasting thing."