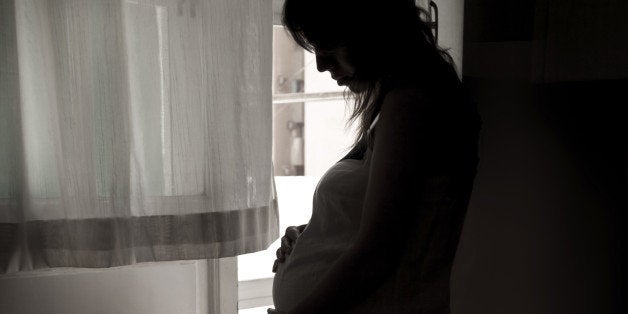 Sometimes when I share my experience growing up in a West African home, my husband is often surprised. The culture shock is something he is still adjusting to as my spouse, and understandably so. I remember the day I told him that he is expected to offer a dowry to take my hand in marriage. To this day, he talks about that moment and laughs.
But these things, although odd to others, are a part of what makes us unique. The act of offering a dowry to my parents has nothing really to do with a price being placed on a woman, but is a sign of respect and way of saying that I am prepared to not only marry your daughter, but to take care of her and my future children.
Respect is a huge part of who we are, and it is so instilled in us that even as an adult, I am still learning to have difficult conversations with my parents. This does not account for the fact that I am also the daughter of a pastor and missionary.
I did not date in high school. Instead, I focused on academics and extra-curricular activities. My mother made sure I remained as busy as possible, in order to avoid unnecessary distractions. To say that I was the last person that anyone in my family expected to come home pregnant was an understatement, but even more than that, I was the last person that I expected to come home pregnant.
The shame was unbearable. I was not only the pastor's daughter, but a Sunday School teacher, with two younger sisters looking up to me. The experience, although unbearable at the time, has taught me a lot about myself, and I am ready to share my experience with other young women who may have or are going through the same thing today.
Mistakes are an opportunity to learn just how capable you are. They are not the end of the world. This lesson was the hardest one for me, but it has been the most rewarding.
There is nothing that can help you to grow up faster than becoming a mother, and although I felt like my life was collapsing on itself, I began to really make the time to reflect on the effects of every decision that I made.
Thanks to the help of an amazing mom, who made an effort to help me to understand what it really means to love and to forgive, while coping with the consequences of my actions as it applied to the ministry that she and my father worked so hard to build, I realized that I still had a lot of options. I have since gone on to launch a great business, start a blog and write for some of my favorite publications. My mistakes have only empowered me and reminded me of what I am truly capable of not only as a woman of faith, but as a mother.
Never judge, because anyone is capable of making mistakes.
Yes! I was one of those girls who looked down on teenage moms and women in the church who had children out of wedlock. I couldn't imagine what on earth could convince someone to make such a stupid and embarrassing mistake. I was sure that I would remain a virgin until marriage, and no one was going to convince me to drop my pants before putting a ring on my finger before my parents, the church and my God.
And yet, I allowed myself to do just that, because I did not want to be a "tease."
I swear I still cringe when I think about that day, the moment and the decision that changed my life forever. But I believe that many times, we go through things to be an example to others, to teach others that it is alright and to help them overcome.
I have learned to be more understanding of others, not to assume and certainly never to judge. Instead, I find myself passionate today about the struggles that young black women endure, the need to help them to understand that one mistake should never be the end of your dreams, future or life.
"Your gifts will make room for you" is something I was taught in church. I have heard this biblical passage repeated for as long as I can remember, but it wasn't until I became a mother that I really understood what that meant.
Being resourceful and creative is something that has always been a strength of mine. I never went more than a few days without some sort of a means of making an income, because I knew how to find a way to make money. Although my family helped me in ways I could never repay, I found a way to remain productive as a mother. I made sure that I always had the money to help my mother in any way that I could, and thanks to this creativity, I found myself drawn to business.
I have learned to use my gifts effectively, in order to make sure that I am doing everything that I can to proactively achieve my goals in life.
Love is forgiveness. My parents spent their lives building their ministries, and they have made a difference in a lot of lives while making a lot of sacrifices. There is nothing more painful than feeling as if you could have destroyed your parents' ministries and yet, they found a way to not only forgive me, but to help me walk with my head up, despite what I did.
My family helped me to understand that God can create a miracle and that my girl was my miracle. My way of turning something potentially negative into something positive. A child is a blessing, and despite what many thought I lost, I feel as if I gained the world, and my world continues to shine bright.
Calling all HuffPost superfans!
Sign up for membership to become a founding member and help shape HuffPost's next chapter