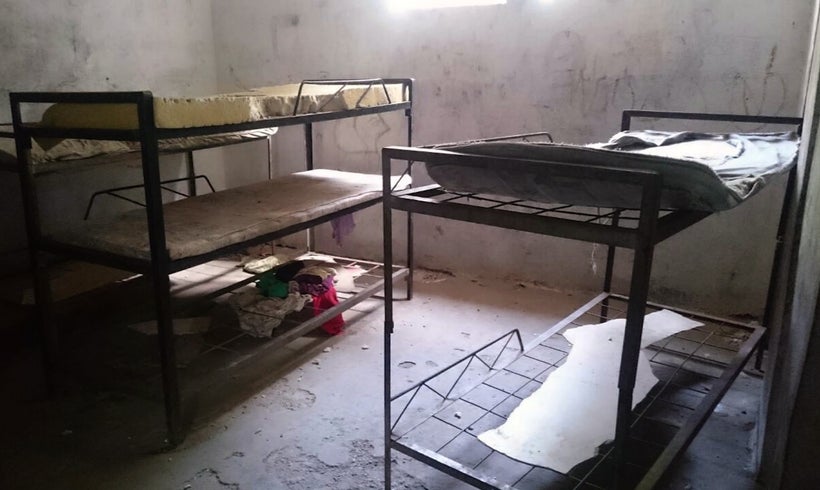 From a speech delivered in Bogota Colombia at the One Young World 2017 Summit in October.
I was 25 years old when I walked into my first orphanage in Bucharest, Romania. It was just three years after the revolution, when unbelievably horrific images of Romania's orphanages had been beamed around the world, but nothing prepared me for the reality – then and now as orphanages proliferate around the world.
What that Romanian orphanage and its suffering children revealed then has been confirmed by decades of scientific research: Children need more than just food and shelter to survive and thrive. They need love and nurture. Without that, 8 million children in institutional care today will endure potentially lifelong deficits to their cognitive, physical and emotional development, no better off than those 550 caged and neglected babies in Romania so many years ago.
In institutional care, severe neglect results in high mortality rates. Staff in Romania later reported that when the children died, they threw their bodies into the furnace of the heating system. Was this an atrocity isolated to that time in Romania? No. Since then I have learned of mass graves in orphanages – not only in Romania, but also in Bulgaria, Haiti, Ireland, and Scotland.
In 2016, I found some of the worst conditions I have ever seen in an orphanage in Haiti. The day I visited, the children had no food or drinking water, and there was not one single adult there to look after them. The children spoke of being starved, beaten, forced to do hard labor. In other orphanages, children told us of sexual exploitation, of witnessing their friends being beaten to death, of children simply disappearing. This is trafficking in children on a global scale dressed up as caring for orphans.
A mythology has developed that orphanages are a social good. And vast sums of money pour annually from rich countries to orphanages in the global South. Why do orphanages continue to exist – and even increase in number – in so many places worldwide?
At the root of the continuation and rise of orphanages are two challenges: money and belief. Many people are making money out of children in orphanages. And millions of people donating to, or helping at, orphanages believe they are doing the right thing. In Haiti, Lumos tracked the flow of money to orphanages and found that at least $100 million goes - primarily from the United States – to support orphanages every year. That money could pay for 700,000 Haitian children to go to school.
Moreover, the growing trend of volunteering abroad for young people from wealthy countries has created a billion-dollar orphanage business in Haiti, Nepal, Tanzania, Thailand, Cambodia, Uganda, Kenya and India to name a few. Entrepreneurial individuals have set up orphanages, so they can have somewhere for volunteers and donors to visit and bring money and goods. When the demand exceeds the supply and the orphanage needs more children, orphanage entrepreneurs pay child-finders about $50 a head to aggressively recruit them. Child-finders prey on poor families, promising (but not delivering) education and opportunities the families cannot provide their children. This is a cruel business model that clearly works: 80 percent or more of the world's estimated 8 million institutionalized children have at least one living parent.
When Harry Potter author J.K. Rowling – profoundly moved by a newspaper image of a child in a cage in an institution in the Czech Republic – founded Lumos in 2005 to tackle the problem of institutions in Europe, I was asked to help.
Working with many partners, we are now seeing progress. The Australian parliament is considering legislation to ban volunteering in orphanages abroad and to prosecute travel companies that arrange volunteer placements. We are urging the UK and US governments to follow suit. We are helping governments on the ground to set up child protection systems and educating faith-based donors to provide family strengthening, health and education services.
And perhaps the most important lesson learned in the years since the Romanian orphanage atrocities came to light is this: It is possible to not only free children from and return them to the care of loving families, but also to plant the seed for global movement, and ensure no child will ever have to live in an orphanage again.
Calling all HuffPost superfans!
Sign up for membership to become a founding member and help shape HuffPost's next chapter
This post was published on the now-closed HuffPost Contributor platform. Contributors control their own work and posted freely to our site. If you need to flag this entry as abusive,
send us an email
.