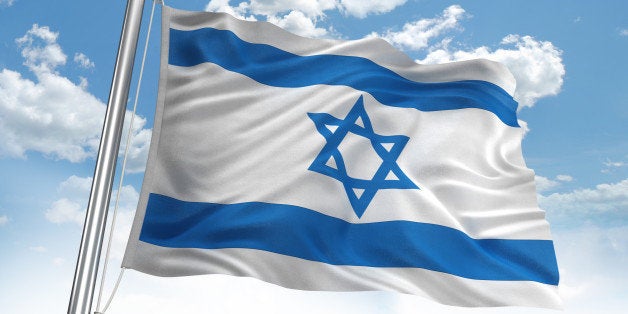 Who would've thought that sleeping in the desert, riding camels, and eating an unlimited supply of hummus would make for the perfect week-and-a-half vacation? Anyone who's gone on a Birthright trip would know.
For those who don't know, Birthright is a 10-day trip to Israel that provides the opportunity for all young Jews to visit and experience the Holy Land. During the trip, groups travel everywhere from Tel Aviv to Jerusalem, partaking in physical activities such as climbing Masada and spiritual conversations about what it means to be Jewish. Birthright participants often leave Israel with a renewed connection to Judaism, and they return home having learned more about the world and themselves.
These 28 lessons may not be practical for every day life back in the states, but man were they worth the trip.
1. Vegetables are acceptable breakfast food (but oh, how you missed pancakes).
2. Everyone looks better in uniform.
3. Falafel isn't a food, it's a way of life.
4. You say you're climbing Masada for the view, but you're really going for the Instagram.
5. You drink more water than the camels you ride do.
6. WiFi = more valuable than gold.
7. Do NOT shave before entering the Dead Sea.
8. Jewish identity can be as much about religion as an individual wants it to be.


9. Jewish geography is WAY too real even halfway around the world. You're bound to have a mutual friend with someone you'd never met before.
10. Israeli iced coffee is a java-flavored milkshake #Aroma.
11. Your hat doesn't go with your outfit? Too bad.
12. The idea for Yad Vashem began developing in 1942, three years before World War II even ended.
13. Though you may have grown up worlds apart from the Israeli soldiers, you have more in common with them than you could have ever imagined.
14. Candy bars look cooler in Hebrew.
15. Boys can be emotional.
16. No matter how hard you try, you still can't pronounce "rugelach" correctly.
17. Sleeping is for the bus, not the hotel.
18. "Because it's a free trip to Israel" is a really bad answer to, "Why did you decide to go on Birthright?"
19. The Jordan River should be renamed the Jordan Stream.
20. Not all stray cats have rabies (but run away from them just in case).
21. When they say water shoes, they mean water shoes. If you don't pack Crocs or Tevas, say bye-bye to your favorite pair of white Converse high tops.
22. Bagged sandwiches are a thing.
23. In the U.S., "resting" means taking a short break from your iPhone. In Israel, it means waking up at noon, eating, napping until 6 p.m., then eating some more. Every Friday.
24. You will never forget all of the words to "Jerusalem" by Matisyahu.
25. What happens in Tel Aviv stays in Tel Aviv...
26. When the Rabbi from your trip posts on your group's Facebook page saying, "I feel chai," he means "Chai" as in the Hebrew word for life, not a chai tea latte.
27. It only takes 10 days to make lifelong friends (but you should've extended your trip).
28. When your friends who went on Birthright came home and said it was "amazing," they weren't exaggerating. It was effing AMAZING!
REAL LIFE. REAL NEWS. REAL VOICES.
Help us tell more of the stories that matter from voices that too often remain unheard.