The oldest inmate on Texas' death row, convicted more than 30 years ago of shooting four men in an airplane hangar -- a conviction that has been strongly challenged -- was executed by lethal injection Thursday night at the Huntsville State Penitentiary in Huntsville, Texas.
Lester Bower, 67, was pronounced dead at 6:36 p.m. according to a statement from the Texas Department of Criminal Justice.
In a statement, the department said Bower's last words were:
Much has been written about this case. Not all of it the truth. But the time is over and now it is time to move on. I want to thank my attorneys for all that they have done. They have afforded me the last quarter of a century. I would like to thank my wife, daughters, family and friends for unwavering support. And all of the letters and well wishes over the years. Now it is time to pass on. I have fought the good fight. I held the faith. I am not going to say goodbye, I will simply say until meet again. I love you very, very much. Thank you Warden.
Bower, who had maintained his innocence, was denied a last-minute renewed appeal by the U.S. Supreme Court Wednesday afternoon, though three justices in March had said they would have tossed out his death sentence.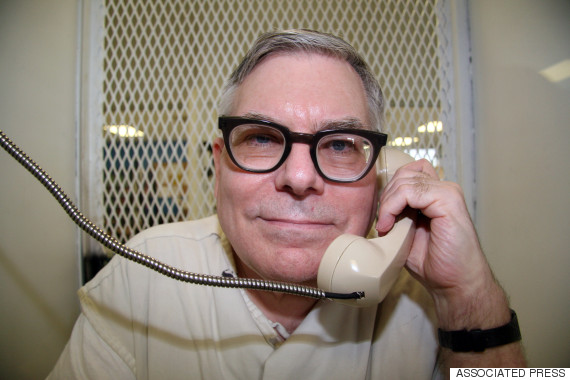 Bower's attorneys argued to the Supreme Court that before jurors in the sentencing phase of his trial deliberated, they weren't given the chance to consider his lack of a criminal record. They later argued that the 5th U.S. Circuit Court of Appeals had applied an incorrect legal standard to deny Bower an appeal.
The Texas Department of Criminal Justice, which earlier this year struggled to find enough supply of the lethal injection chemical pentobarbital, told The Huffington Post in a Wednesday statement:
The Texas Department of Criminal Justice obtained a supply of pentobarbital on April 28th which will allow the agency to carry out all of the executions that are currently scheduled. The drugs were purchased from a licensed pharmacy that has the ability to compound. We continue to explore all options including the continued use of pentobarbital or alternate drugs to use in the lethal injection process. We have no additional comments beyond this statement.
Meanwhile, Assistant Texas Attorney General Stephen Hoffman told The Associated Press that 30 years of litigation was enough for Bower and that justice already had been delayed "for the four families of the men that Bower slaughtered in cold blood."
In the weeks before his death, Bower had told AP, "If this is going to bring some closure to them [the victims' families], then good. But if they think by this they're executing the person that killed their loved one, then that's going to come up a little bit short."
A Texas jury sentenced Bower to death in April 1984 for shooting the men at the B&B Ranch in Sherman, roughly 60 miles northeast of Dallas. Prosecutors said he had earlier stolen an aircraft from one of his victims.
Bower had taken an interest in ultralight aircraft but did not tell his wife he planned to buy one from a man at the B&B Ranch despite her objections on safety grounds, according to the investigative news site, The Intercept. He maintained that after he paid $3,000 in cash for the aircraft and wrote an I.O.U. on his business card for the remaining $1,500, he left the hangar with all the men still alive.
Bower becomes the eighth person to be executed in Texas this year. Texas, which leads the nation in executions, has four more executions scheduled thus far for 2015.
Before You Go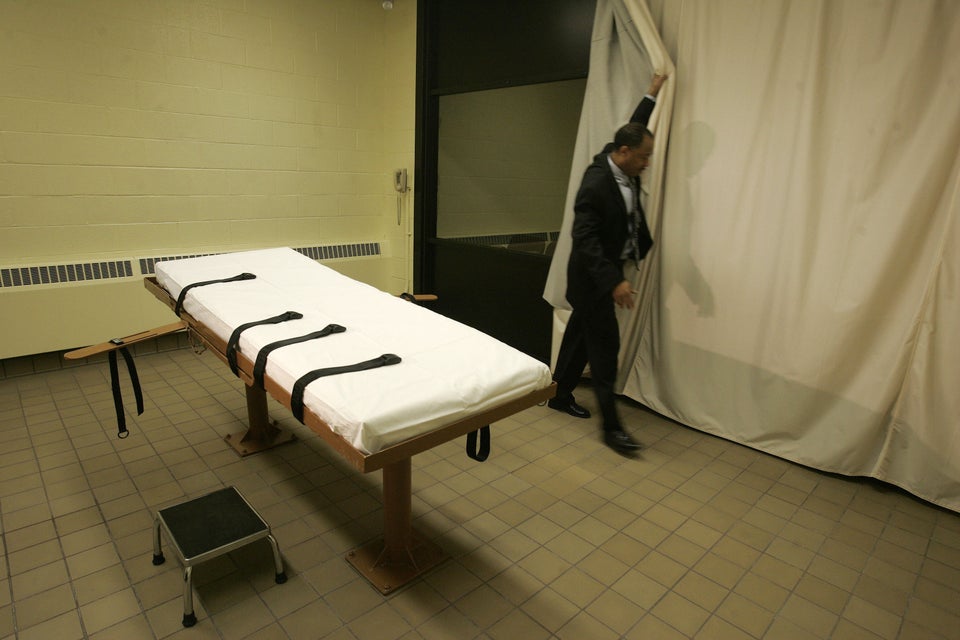 Capital Punishment Methods Through History
Popular in the Community