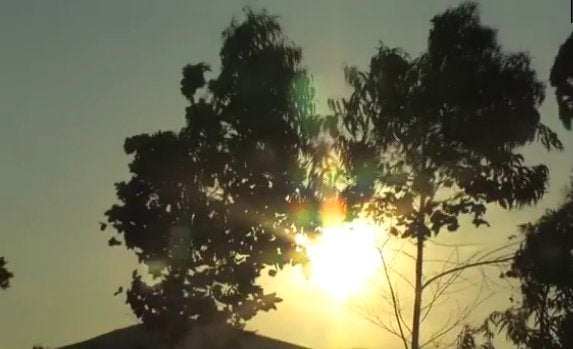 Climate talks are moving more slowly than glaciers now, leading to a collective media yawn over last week's United Nations climate conference in Durban, South Africa. But at the end of a New York Times article, the California Air Resources Board earned a nod for doing "more to reduce carbon pollution in the United States than any other body."
The time for waiting for the "grand bargain" to be decided among the globe's leaders is over, said chairwoman Mary Nichols. Instead, "progress is going to come from the bottom up, not the top down."
She's right. Rather than wait, elected officials and local advocates have taken matters into their own hands. California took the first step by passing the Global Warming Solutions Act of 2006. In the San Francisco Bay Area, leaders are pitching creative ideas from funding carrots for cities that plan for clustering jobs and homes together to improved bike lanes.
And the newest innovator on the block is the City of Mountain View.
In a Bay Area first, Mountain View studied adding more homes rather than less, and it found that planning for more homes is the "environmentally superior alternative" to business as usual. The report was undertaken as part of the city's environmental review process for the update to its general plan, Mountain View's plan for growth over the next 20 years.
One reason Mountain View should add more homes is because it has lots of jobs but not enough housing, forcing people to commute long distances. The report concluded that adding more homes would create real village centers with a mix of homes and shops so that people wouldn't need to drive as much for daily needs.
But this isn't just about Mountain View. Smart growth advocates have been saying for a while that homes in the right places -- near jobs and transit services -- will mean less driving. Now that Mountain View has proved it, every city should make it routine to study the effect of even more housing than originally planned. The answer may surprise them and may go a long way to solving our climate crisis.
And maybe the local economic crisis, too. In fact, planning to not meet our housing need is a good way to kill jobs. Bay Area CEOs identified "high housing costs for employees" as the number one business challenge each year for the past seven years. By building more homes in desirable places to live, we reduce housing costs for workers. It's simple supply and demand.
There are intangible benefits from driving less--ones that most people desire: more time with family and friends, improved health by walking and biking more, reduced car maintenance costs, less stress from sitting in traffic. Imagine if we didn't plan our schedules around when the freeway home backs up.
Given a choice, more and more people (especially the next generation and seniors) want to live within a short walk, bike ride, or transportation stop or two from home, work, and cafés. And what a choice. Living locally turns out to be a benefit for the planet, too.
So let's hope the world's leaders come to an agreement soon about how to avert a climate disaster. But we don't have to wait for them--California can show them how it's done.

Related
Popular in the Community