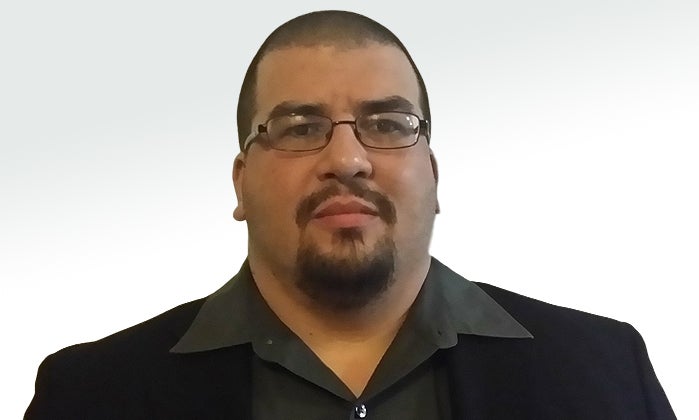 In today's Let 'Em Talk Q&A, we have Julio Briones of Answerman Specialty Services LLC. Julios helps people dealing with personal crisis to plan and prepare for divorce so they can focus on what really matters.
Can you briefly describe the people you serve and the kinds of situations they find themselves in when they come to you for help?
My clients are typically going through a variety of situations simultaneously and are feeling lost and overwhelmed. They may have a spouse, child, or other family member that has been arrested. This arrest could be related to drug use and, as a result the specter of divorce is in the air. This could get more complicated if there are minor children involved or if someone is responsible for the care of an older or developmentally disabled adult.
What's the most common misconception surrounding the importance of planning and being prepared for divorce?
The most common misconception that people have is that they think that they can handle all problems on their own; that they don't need to anyone else involved because their lawyer can take care of everything.
The reality is that unless you find yourself in an ideal situation where all parties agreed on every issue before the attorneys get involved, you are going to need help. People don't think about all that is involved when separating intertwined lives.
Was the relationship abusive?
Are there minor children?
Is either person caring for an older relative or an adult relative with a developmental disability?
Have alternative living arrangements been made?
Are the children exhibiting behavioral issues or showing signs of drug/alcohol abuse?
How are the finances going to be handled?
Do you know how to manage the household budget?
Most divorce lawyers bill by the hour, in 6 minute increments for their services, that could mean that calling to ask for help with these problems could add up very quickly and could also delay their work on what you hired them to do in the first place. This belief that additional services are not necessary or just another expense that they cannot handle can be costly in both time and money in the long run.
I recently had a client that after my initial phone consultation let me know that she could handle things on her own and she couldn't really afford anything beyond her attorney. I understood and let her know to call me if she changes her mind.
About 8 months later she calls again. So many problems had compounded on each other that she needed to take a lot of time off work to handle things. This put her in a bad light with her job. She had exhausted all her PTO and still had a considerable amount to take care of.
Since our initial conversation she had been trying to deal with her daughter's inability to accept the divorce. This had led to suspicion of drug use and ultimately an arrest. She was also trying to put into place new living and care arrangements for her older mother who has Alzheimer's disease and is becoming less and less independent very quickly.
The conditions of divorce were being heavily contested and there was an accusation of domestic violence and current concerns about her own safety and the safety of their minor daughter. She was at her wits end and continually calling her attorney for help had cost her $40k up to that point.
Had she stayed on as a client, let me help her get organized, prepare and develop a plan, everything would have gone a lot smoother and likely would have saved her financially as well.
When it comes to the importance of planning and being prepared for a crisis such as divorce, please share one unknown pitfall they might not, but should be aware of?
Being prepared before anything happens is not about being paranoid or attracting problems to yourself through negative thinking. It is about good sense. The core difference between a problem and a crisis is time. If you have a problem, the odds are you have a bit of time to take care of things and put events into motion, even if you are a bit rushed in the process.
When in a crisis, you don't have that luxury; it's even more crucial if you're already dealing with another major life event such as a divorce. All your focus, time and attention will be diverted to dealing with all of the upheaval that comes along with re-organizing your life, what if a loved one is arrested, overdoses, has a stroke? Would you be in the right state of mind to clearly navigate 2 or possibly more crises? Preparation won't make things perfect but it will save crucial time and reduce stress.
Could you briefly tell us a little about yourself in terms of background, education and experience as it relates to the topic of divorce?
I created my company and its very unique set of services because in my life I have been through many of the crisis I help people get through. I was a Soldier in the U.S. Army and that taught me the discipline and skills that allow me to analyze and plan.
I also studied to become a paralegal, a gang specialist and volunteered at many drug rehab centers as well as with organizations that help abused women. I have also worked for many years in a homecare company helping families figure out how exactly to put into place the right level of care for their aging or developmentally disabled loved one and, while working with that company I ultimately developed a and taught a training program to teach others across the country how to do the same.
I have the skills and most importantly the life experience that allows me to understand the problems people face and empathize with what they and their families are facing in order to help them get through.
Keeping the importance of planning and being prepared for divorce in mind, what would be your final thoughts?
Gather your important documents, if you have children and older relatives, gather theirs as well. Make a set of copies and keep them in a fire-resistant box at home and the originals in a safe deposit box. This will save a lot of aggravation should you suddenly need the information and circumstances prevent you from asking where the documents are.
Calling all HuffPost superfans!
Sign up for membership to become a founding member and help shape HuffPost's next chapter
This post was published on the now-closed HuffPost Contributor platform. Contributors control their own work and posted freely to our site. If you need to flag this entry as abusive,
send us an email
.