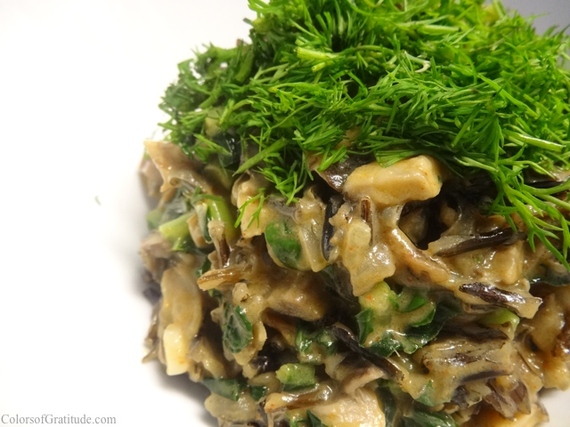 Food is nourishment.
Food is medicine.
Food is pleasure.
Drop the dogma around food. Paleo, vegan, low-carb, high-protein, gluten-free, vegetarian, omnivore, foodie, superfoodie, rawfoodist, flexitarian, friutarian, pescetarian... there are more types & ways of taking in food than are necessary to list. Food's on people's minds a lot for manifold reasons. Personally, I like learning about the nutritional properties of food to make healthy, scrumptious choices. And if you've checked out my Instagram, you know I like to inspire folks to create their own versions of what I've dubbed #GratitudeFood -- nutritious & delicious snacks & meals.
Here's the thing, though: If we become too invested in, or even obsessed with, our food choices we lose sight of what's really important: that we feel good & enjoy life. If one focuses on counting calories; if one takes in the pain of others endlessly; if one constantly evaluates how this or that ingredient impacts the body; if one restricts oneself to the point of Puritan approval; if food has an overwhelming grip on one's mind no matter one's desired diet, then its offering of nourishment & enjoyment has been replaced by stagnation & fear.
We need a safe container, a set of beautiful boundaries, within which we analyze the facts, empathize, weigh pros & cons, do research, chart our optimal path, keep track, and listen to others. When the timer rings, however, it would do us good to drop the pain & enter peace.
Love this delicious life of yours.
See the beauty all around you.
Live with abandon.