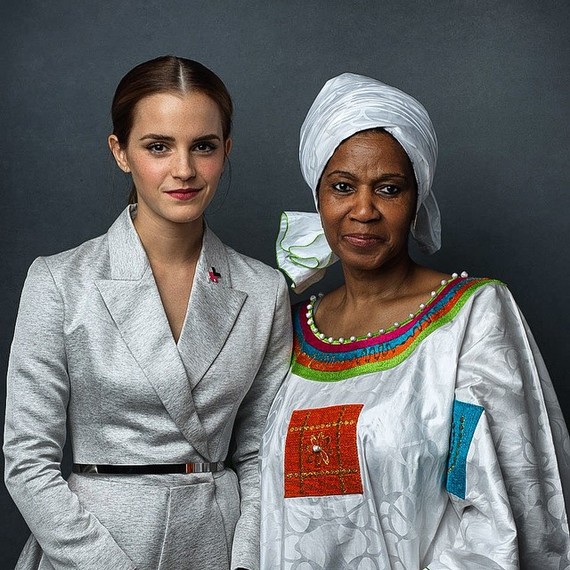 Achieve Gender Equality, by Letting Her LEAD. A decade past with the resounding effects of the famous statement from Hillary Clinton, then First Lady of the United States of America (now, US Presidential Candidate) in her keynote address at the Beijing Women's Conference in 1995, where Clinton declared "that it is no longer acceptable to discuss women's rights as separate from human rights." Delegates from over 180 countries heard her say : "If there is one message that echoes forth from this conference, let it be that human rights are women's rights and women's rights are human rights, once and for all."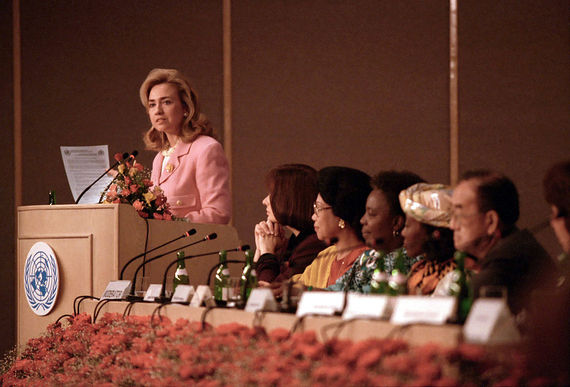 Now lets take the necessary time to reflect on the epitome of the RISE of women in leading roles - on Television, in Films, in the boardrooms, powerful women CEOs, historical Presidential Wins in Nepal, Tanzania, Taiwan, etc. Women continue to THRIVE as they learn how to LEAN IN to a world that is slowly embracing women as leaders.
"Whether you are male or female, we have a great deal to learn by studying female leadership qualities. "Her Attentiveness, tolerance, calm, flexibility and organization -- not only women, but every leader should strive for these qualities," said recently elected President Tsai Ing-wen, the First Female President of Taiwan.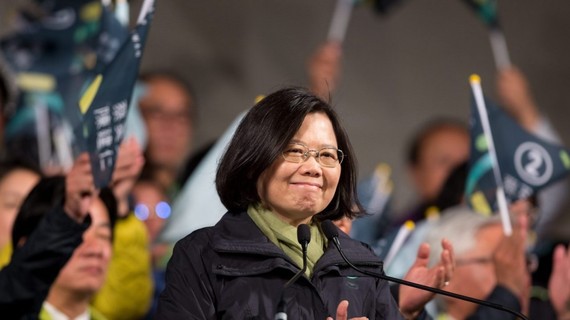 The reflection of a world where the most debated topic during the United States political debate was "Equal Pay" and the "Rights of Women." A world, which reflects a change in maternity and paternity policy to accommodate not just women and their desire for balance - but one that is also inclusive Gay and Transgender rights. A world that understands the importance of educating the Girl Child with the Let Girls Learn global initiative, spearheaded by the First Lady of the United States of America, Michelle Obama. Her lasting legacy will ensure that countries continue to derive a sustainable solution to educate the 62 million girls that are not in school worldwide.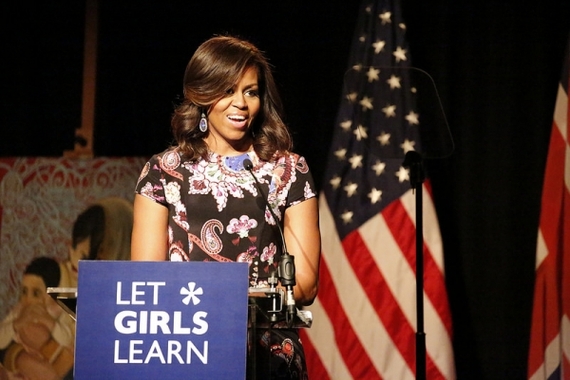 Letting her lead in 2016 and beyond, means safeguarding both the young and the old from the rights that prevents them from obtaining proper education, access to healthcare, civil protection, and equal pay. According to a UN Women article titled, Women and the Sustainable Development Goals (SDGs), "Women and girls make up more than half the world's population -- and they are on the frontlines -- often more deeply impacted than men and boys - by poverty, climate change, food insecurity, lack of healthcare, and global economic crises. Their contributions and leadership are central to finding a solution."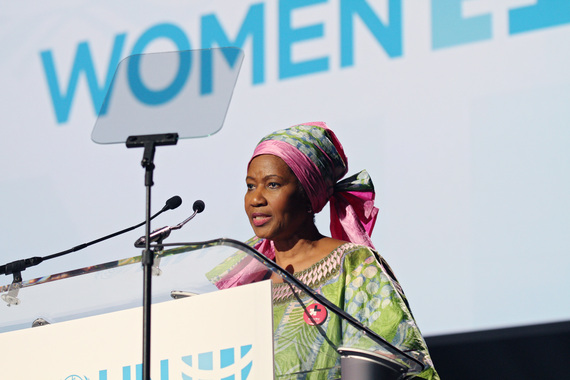 The full participation of women and girls are critical to our ability to meet the United Nations Sustainable Development Goals (SDGs), which includes 17 actionable goals to be achieved by the year 2030. "We know now that without gender equality and a full role for women in society, in the economy, in governance, we will not be able to achieve the world we hoped for," said Phumzile Mlambo-Ngcuka, UN Under-Secretary-General and Executive Director of UN Women.
The way she must LEAD in this new era speaks to a new corner stone in how the world perceives women, and the next chapter of the world's most powerful women and girls. Women are being tasked with coming forward in greater numbers to lead at a time where statistics show less women in leadership positions worldwide across all industries.



"Globally, women are under represented on corporate boards and executive committees. While they hold 16% of directorships in North America, women hold only 9% of those roles in Europe and 2% in Asia. Women hold 15% of executive committee positions in North America, compared to 4% in Europe and 2% in Asia," as reported on the Re-Examining the Female Path to Leadership Position in Business.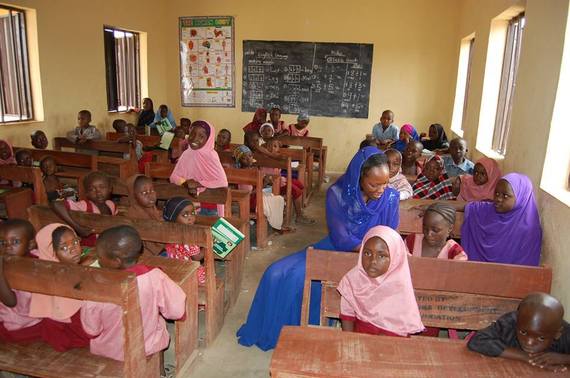 We, as women, must embrace the opportunity and this turning point, where countries, the United Nations, and civil societies understands the value of getting women involved. For it is incumbent upon us women to RISE, SUCCEED and CHALLENGE ourselves in an era where more women leadership are required -- to lead at the United Nations, to lead in Public and Global Health crisis, to lead in Politics, to lead in the Boardrooms, to lead in Climate Change Discussions, to lead in Peacekeeping negotiations, to lead in Policy Negotiations, to lead as Entrepreneurs, to lead in STEM, and to lead as supporting partners and parents. Thereby, continue to make the strive towards achieving gender equality.
Calling all HuffPost superfans!
Sign up for membership to become a founding member and help shape HuffPost's next chapter