Yes it did , and no doubt next it will be snow. We had a horrible day here last Wednesday, cold, wet, winter.....and not the thing to go out in if avoidable. But we braved the elements and showed up at Daley Plaza for the lighting of the Christmas Tree - and the highlight was the After School Matters team from Chicago Opera Theater who did a fabulous festive a capella job with the usual favorites White Christmas, and Let it Snow amongst others.
This teens program, which COT has been a part of, and a major contributor to, for some years, does a really wonderful job in getting young people engaged in the arts - amongst a good many other valuable stimulating activities. It is well worthwhile to go to the link and see what this has to offer.
Maggie Daley, whose husband happens to be the Mayor of Chicago, has made a huge commitment to it. It is, rightly, closely identified with her, and her ideals and values. COT is proud and privileged to be engaged with this. We have had some most interesting successes in bringing young people to an appreciation and understanding of music and theater. I really believe that we have changed some lives and opened up hitherto unknown possibilities for people.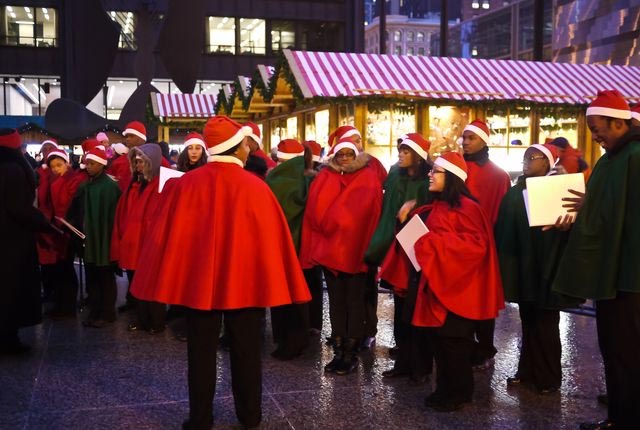 Photo above: After School Matters COT team in Daley Plaza 4.30 pm November 24 2010
Calling all HuffPost superfans!
Sign up for membership to become a founding member and help shape HuffPost's next chapter