The weather outside is it frightful?
The better part of the Northeast is bracing for a blizzard. Snow is already blanketing the nation's capital. Dire warnings are being issued and according to The Weather Channel: "This new massive Atlantic storm will continue to strengthen today and bring dangerous heavy snow and even white-out conditions from the Virginias to Washington, DC to Philadelphia to New York City to Southern New England."
Yes, we know those of us living in warmer clime's don't think much about the frosty white stuff (we're not talking the South Beach kind of white stuff), and are saying what's all the fuss? And, we admit it is lousy to skid down the street in Virginia; to get a hernia shoveling in Philadelphia; or, to be stuck forever at La Guardia (we shudder at the thought).
But, whatever happened to snow being fun?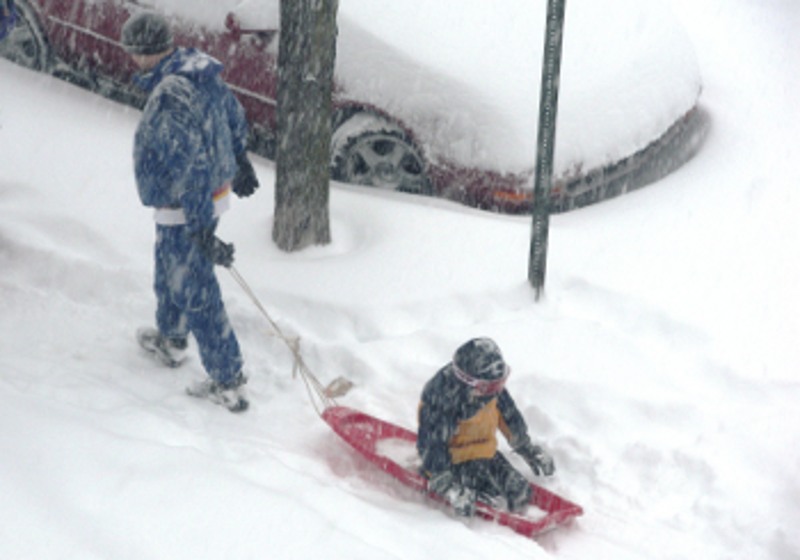 Whatever happened to playing? Maybe if Tiger hadn't spent his whole childhood working at a game, as opposed to playing games, maybe we wouldn't be watching this lurid drama unfold. It reminds us that we're all so worried about getting somewhere, that we lose sight of where we are. Sometimes it's pretty good to be stuck inside with a good book, a fire, a game or two. No striving, no shopping, no spending (music to the ears of any bitch on a budget).
Get out and play. Shovel out just enough to make the path you need to enjoy yourself. Gather together your friends and frenemies. Make forts and have a snowball fight (that's why we said to invite your frenemies). Take a deep breath (not up the nose, please) climb the local hill, jump on your sled or saucer, race down. It's great exercise. It's wicked fun. And, it's free.