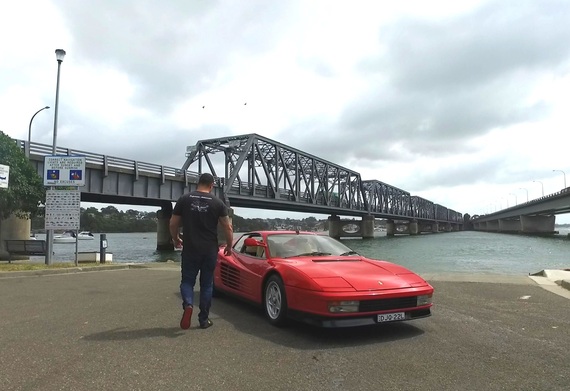 We're in 2016 and we start our grim mid-week morning in a Ferrari that transports us back to 1985, the year that marked the arrival of the Ferrari Testarossa Monospecchio. Testarossa, which means red head in italian, was the name given to the car because it's engine featured two red coloured rocker covers. Monospecchio means single mirror and is exactly what the 1985 Testarossa has, just one single mirror mounted on the driver's side, to add to its uniqueness. Only 88 right hand drive models were built making it a rare beauty of it's time.

As our morning begins, like with most typical classic cars, we encountered a slight dilemma - the battery died as we began filming. In the middle of our conundrum, I had to quickly jump onto the phone and call for support to deliver a jumper pack to help bring her back to life.


In all its glory the flat 12 motor cranks delivers an outrageously loud pop and crackle, so loud it scared the poor little ducks who were lurking in the background. Although the Testarossa was parked in an isolated area, the beauty attracted a crowd of admirers who ohhh-ed and aahhh-ed at it's rare and unique display.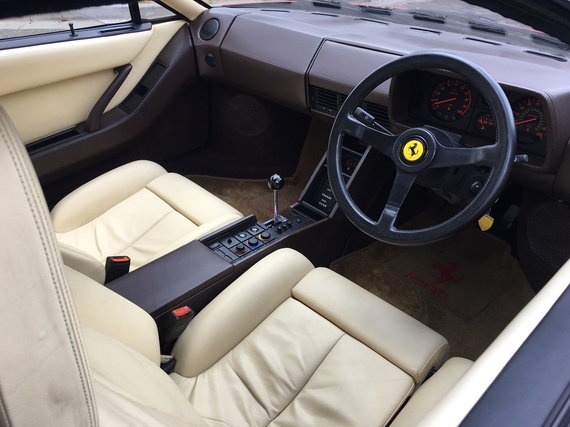 The Testarossa's 390 horsepower, 4.9 litre flat 12 cylinder engine is the last of its breed for Ferrari. It was the final instalment of the flat 12 series that was built from 1973-1996 and truly is a remarkable engine alongside a very beautifully designed automobile that, for generations, will always be revered and remembered.
This article was written by Lecha Khouri at Supercar Advocates.
Calling all HuffPost superfans!
Sign up for membership to become a founding member and help shape HuffPost's next chapter