When President Obama announced the cancer moonshot initiative at the Jan. 14 State of the Union speech, thousands of cancer patients, survivors, and caregivers cheered and cried at the same time. To many of us, the idea of executive action to integrate and accelerate the work underway seeking progress against cancer was awe-inspiring. NASA images remind us of the huge achievement that the Apollo and other space programs meant to the nation: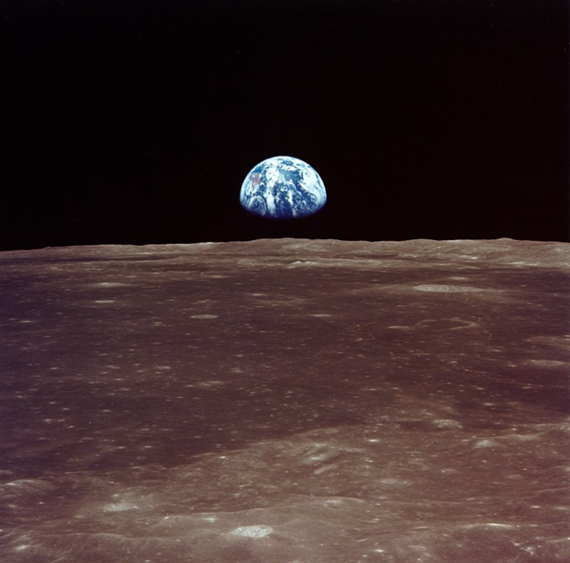 Then the New York Times on Jan. 14 gave us a dose of sobriety in Gina Kolata's and Gardiner Harris' article entitled "'Moonshot' to Cure Cancer, to Be Led by Biden, Relies on Outmoded View of Disease."
The idea of an intense government assault on cancer isn't new. In fact, the first "war on cancer" was started nearly 50 years ago and didn't achieve its goal, largely because at the time, we actually thought that cancer was one disease. As we've heard several presidents since Nixon talk about the need for a cure, we've also learned that cancer is actually hundreds of diseases -- hundreds -- and that each person's tumor for the same type of cancer may be genetically unique. Over the years, talk was cheap, and as our understanding grew about how hard and expensive it would be to achieve the goal of finding cure(s), it became more difficult to sustain our focus and priority on doing so.
Despite the complexity of trying to conquer this vicious, constantly mutating disease, it is true that industry can't do this on their own, because of the amount of basic research required. We've needed the right kind of leadership from governmental and political leaders to sustain resource allocations over time to produce meaningful impacts for patients and their families.
Today, there's no doubt that for Joe Biden, it's personal. Late in 2015, shortly after his son's death from brain cancer, the Vice President helped negotiate a $264 million increase in funding for the National Cancer Institute, what Kolata and Harris termed "the largest in a decade for an agency that has been squeezed by static budgets in recent years." Now he wants to take on cancer by leveraging work that's already underway.
The starting point for this initiative is well advanced beyond where we were in 1950. Developments in the past decade have revealed the vast diversity of diseases that the word "cancer" represents and therefore the complexity of trying to "cure cancer." New insights about that complexity have driven a variety of research developments and emerging therapies that are targeted toward targeting specific genetic mutations, discovering and managing the "on" and "off" switches that tell cells to grow out of control, and activating the body's immune system to attack invading malignant cells. Such work is revealing opportunities to find genetic mutations that exist in multiple kinds of cancers and suggests the potential for applying therapies proven for one type of cancer to treating cancers of other types. Even therapies that combine different drugs are emerging.
Data sharing will also be an important part of the moonshot initiative, so that researchers can build on each others' ideas. Stand Up 2 Cancer, an organization launched within the entertainment industry in 2008, has already demonstrated how fast-track initiatives based on collaboration among teams from different research labs can bring new developments to market faster.
By increasing cancer research funding, driving more collaboration within the field, instituting more cancer-friendly Medicare payment guidelines, and streamlining FDA approval requirements, this moonshot initiative -- led by someone in "mission control" who knows firsthand how the government works -- may be able to do what the earlier "war on cancer" couldn't: create a world in which cancer is managed as a chronic (rather than so-often fatal) disease and in which the treatments don't torture the patients they're intended to help.
The moonshot idea is about a dramatic change in how we learn to manage a killer disease. The faster we start working differently on this persistent problem, the more lives we'll save. The moonshot is also about improving quality of life for those in treatment and about creating hope for those diagnosed with currently fatal cancers (like inflammatory breast cancer, pancreatic, ovarian, glioblastoma, and many others). So bravo to our leaders for any progress we can make happen by bringing the spotlight, the priority, the resources, and sustained public pressure to this important cause.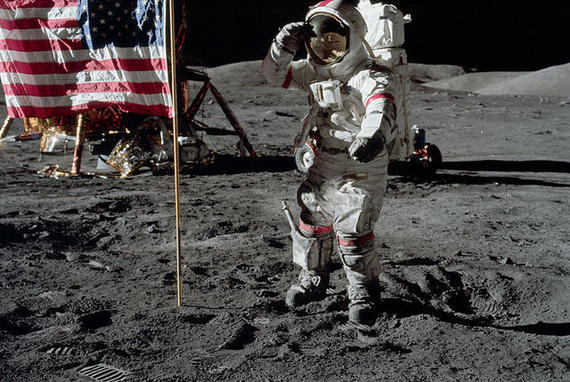 As individuals, all we can do for now is keep contributing to cancer research, voting for candidates who support intensified research funding, and hoping that this latest moonshot initiative will fulfill our wildest hopes and dreams for controlling this equal-opportunity killer.
My New Year's wish is that every current and future cancer patient will live to enjoy the label "NED," which stands for "no evidence of disease." For those who don't like the idea of carrying the "cancer patient" label, because they are first and foremost human beings ("I'm not my cancer"), that's a label they just might wear proudly.