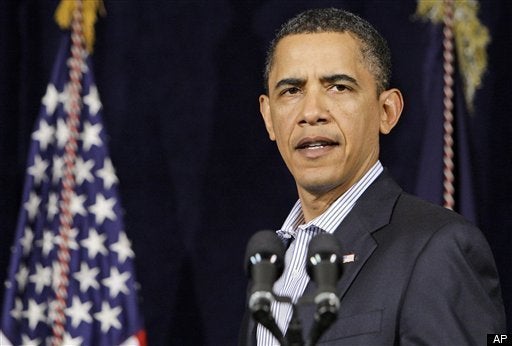 In an interview with April D. Ryan from the American Urban Radio Networks, President Obama spoke of going on vacation to Hawaii and how he couldn't easily hit the waves anymore. Here's a telling exchange:
Q: Well, first of all, let's start off on a light note. You're preparing to go away to Hawaii for vacation, and everyone around here is talking about you body surfing. Is that a healthy thing to do? (Laughter.)

THE PRESIDENT: It's a wonderful thing to do. I grew up doing it, love the ocean. I'll admit to you that the Secret Service these days does not like me doing it. The last time I tried it they had a bunch of people out on jet skis in the water and surrounding me with all kinds of stuff and it was a little distracting for the other swimmers. So I don't know if I'll get out there this year, but I tell you what I will definitely be enjoying some sun.

I know when I go bodyboarding, even for a short session, I feel renewed and refreshed and able to come back with a reinvigorated perspective and a nice jolt of adrenaline and energy. With all that he has on his plate, I'm hopeful the President can catch a surf session while in Hawaii and enjoy the warm Pacific ocean. Aloha and mahalo to the Commander in Chief! Have a great session and let me know if you need to borrow a board and fins.