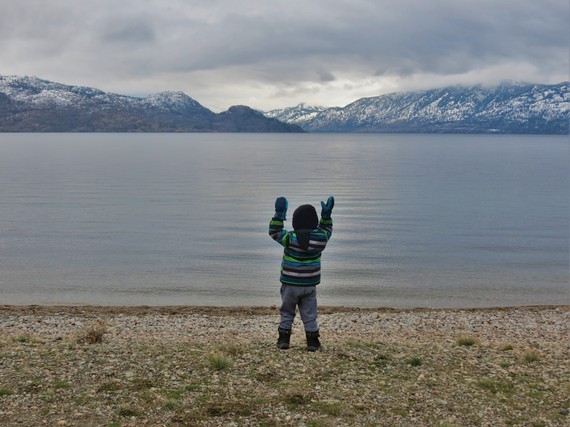 I have spent many years around young children and if there is one thing I have learned about boys.... they will be boys. Full of life, full of adventure, but more than anything, full of energy. As an almost full time stay at home mom I have gladly taken on the responsibility of keeping my house tidy, paying the bills and making sure everything runs smoothly at home, but there is one thing I have always made plenty of time for. Giving my son as many opportunities as I can to nurture his imagination.
In a world full of constant distractions and advancing technology, I think it is crucial to allow kids the time and space to just be kids. Without electronic toys, tv, tablets or smart phone games. Maybe it was the way I remember my childhood, but I take my son outside everyday, regardless of the weather and by no means is my yard an urban Disneyland either. I don't have a bouncy castle, bi-level plastic condominium structures, or storage sheds full of outdoor toys. Active toys make passive children, and passive toys make active children. If we can drop the consumerism assumption that children need a constant plethora of toys, we would be surprised at how exciting a rock or a stick can be to a little boy.
Don't confine children to your own understanding of learning, for they learn from a completely unobstructed mindset, where every situation is a possibility for a new understanding of their surroundings. Knowledge is limited to what we know and understand, whereas their imagination knows no limits. A child's insatiable curiosity is their strongest passion and I hope I am always able to foster that. But curiosity also needs freedom. So if that means I have to trade in my warm living room so I can watch my son run with reckless abandon through a slushy marshy field in the middle of winter, so be it. Because a child isn't the only one that benefits from these moments. Taking the time to enjoy their innocent eagerness to discover has a way of keeping me young at heart and open minded....whether I am just at home with my son, watching both boys or at work in the schools. I am constantly reminded that even as adults, curiosity is the most powerful tool we own because the moment we stop questioning, is the moment we stop learning and developing as a person.
So I hope that I never lose my admiration for a child's innocent ability to discard reality in pursuit of silly adventures. So if that means I spend an entire morning petting puppies, throwing rocks, climbing trees, fishing with sticks and getting covered in cookie crumbs, I'll consider it a day well spent.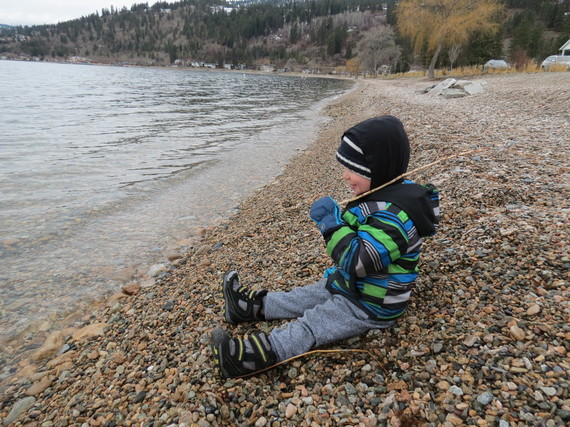 There are no seven wonders of the world in the eyes of a child. There are seven million. ~ Walt Streightiff